It's human nature to want to feel useful, but after a spinal cord injury, this can be a difficult thing. While some have the financial freedom to work again, others have to limit their hours because of benefits or simply cannot work due to the side effects of their paralysis. Just because you're not clocking in, however, doesn't mean you can't feel purposeful.
There is a multitude of things you can do so you never feel like you're merely existing. Paralysis does not take away your ability to contribute to this world, but it may, however, make you change the way you do it. Read on for ten ways to stay active when you can't work after a spinal cord injury.
10) Volunteer
One of the best ways to stay active is volunteering. There are thousands of volunteer opportunities in cities across the country. Whatever you may be interested in, chances are there's an opportunity to volunteer in that world. From helping children learn how to read to teaching basic English skills to immigrants, there is a lot you can do even if you cannot use all of your limbs.
9) Exercise
Many people take on serious exercise regimens after their injury to stay active. This can be extremely beneficial both mentally and physically. Activity-based gyms across the country are a favorite among people with spinal cord injuries, as they foster a supportive community and encourage visits several times a week. Working out solo at home can also be just as helpful too.
8) Find Peer Support Group
There are hundreds of spinal cord injury peer support groups across the country. The United Spinal Association puts on several of them. If there isn't one near you, check out the nearest rehabilitation hospital. They will often have spinal cord injury peer support groups. Regularly meeting with people who are going through the same thing you are can do wonders on the psyche. Find a peer support group here:
7) Watch Motivational YouTube Videos
Watching motivational videos made by others with paralysis is an excellent way to stay active. There are several amazing vloggers with paralysis making videos too. Simply find a channel you can connect with, and watch the videos on a regular basis.
6) Get Involved in Adaptive Sports
There are several free opportunities to try adaptive sports after a spinal cord injury. While you may be hesitant to try them, it's important that you do. Many people have found adaptive sports to be transformative and help put their minds in a healthy head-space. Find free adaptive sports opportunities near you here:
5) Enjoy the Outdoors
Many people with paralysis swear by the power of the outdoors whether they're just spending time on a trail, hunting or fishing. Being out in the sun and soaking up the vitamins puts your head in an incredibly healthy head-space.
4) Become a Reeve Peer Mentor
Helping others is another great way to stay active, and one of the best ways to help others after a spinal cord injury is by becoming a peer mentor with the Christopher & Dana Reeve Foundation. This foundation has a spinal cord injury peer mentor program that serves the community. They welcome anyone with paralysis interested in helping others. Learn more here:
3) Blog/Make SCI-Life Videos
Many people find that sharing their story is a great way to stay active. Starting a blog and a Youtube channel is a great place to start. Many people with paralysis will make spinal cord injury life-inspired videos they can share with others with paralysis and the world.
2) Schedule Quirky Fun with Friends
It doesn't have to be all serious. Some people like to schedule on-going goofy activities with friends, like water balloon fights or video game pizza parties. Scheduling fun quirky activities with friends on a regular basis can do wonders.
1) Find a New Passion
When you become paralyzed, many people begin to look for a new passion in life. Art for many is one of the, but others get into other activities like accessible traveling, creating gadgets, accessible gardening or video-making. A spinal cord injury provides a rare opportunity to find a new passion, so don't waste it.
Never let the fact that you can't work limit you from feeling good about yourself. There is so much you can do, as you can see above, that you'll never have to feel that way again. Being active may sound tricky, but it's all about expanding your horizons.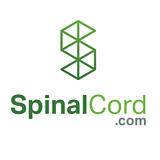 SpinalCord.com has been created as a resource for patients of spinal cord injuries and their families. Find everything you need to learn more about your injury, locate a doctor or treatment center, or discover financial relief to support you through this difficult time.
See what Swope, Rodante Has Done for Others With Catastrophic Injuries
Louis Tontodonato's Story
"What made me most excited was to be able to help my family, being able to pull the burden out of them that they've been struggling with. That's what made me feel the best. Everything else to come, is to come. And we're going to live life how we have been, just not going to have to worry about buying the supplies that I need."
"As I got better, which I did in the future, I think I remember researching them [Swope, Rodante P.A.] myself and found that they are very good at what they do. "