2020 Primaries: How to Make Sure Your Voting Location is Accessible
It a big election year with the US Presidential election in November, and with the Primaries around the corner it is more important than ever to know where you vote and the accessibility of your voting location.
Every American has the right to vote if they are over 18 and meet the criteria each state requires for voting. Some states make you register before you vote for example, and some states, like Minnesota, let you register at the polls. Since every state can be different, it is more important that you know what your state offers in regards to voting for people with disabilities.
Knowing where you vote and the accessibility of your voting location will enable you to become a regular voter as well. So many people with disabilities are marginalized during the elections and are unable to vote for a myriad of reasons. Fortunately, the government has several laws to ensure people with disabilities can vote.
Here is an overview of the accessibility of voting in the United States and how to discover the accessibility of your polling location.
Laws That Ensure Accessible Voting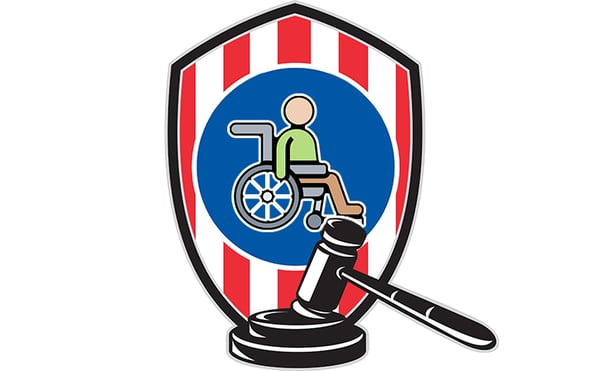 Long before the Americans with Disabilities Act was passed, the Voting Rights Act of 1965 was passed. This act ensured if someone with a disability needed help from another person to vote, that they could receive that help. In 1984, the Voting Accessibility for the Elderly and Handicapped Act of 1984 was passed. This act was the first legislation that required every federal voting location to be accessible.
A monumental act, it also forced polling locations that could not be made temporarily accessible, to be moved to an accessible location. In 1993, the National Voter Registration Act (NVRA) was passed. This act was designed to increase the voting rates of people with disabilities, which tends to be low. Every state office providing public assistance services to the disabled is required to inform people information on registering to vote in that state because of this law.
And of course, the Americans with Disabilities Act was also passed around this time (1990), which created the long-overdue framework for accessible voting. This landmark legislation included several laws regarding accessible voting, which are:
Voter registration
The changing of the voting location to an accessible site, if necessary
Accessible ballots
Allowing disabled voters to vote early
And finally, in 2002, the Help America Vote Act was passed. This act requires all polling locations to provide at least one accessible voting system. These accessible voting systems allow people with significant mobility disabilities to still vote independently. They also should ensure your privacy and independence while using them.
Register and Find Your Precinct's Accessibility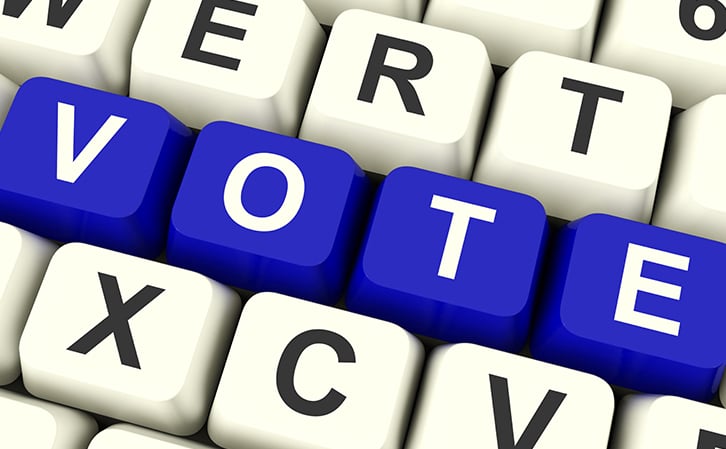 The first step in ensuring your voting location is accessible is to find out where you vote. To do this, you'll need to register to vote in your state. How to register depends on the state you live in, but the ADA requires they make it an accessible process. To see if you are registered to vote in your state, please visit this site to find out. Most states now have an online registry, but there are a handful of states that still require you to call your county to find out where you vote.
Once you find out where you are supposed to vote, you should check to see the building the voting location will be held in. Sometimes a church or school will be chosen. Hopefully, an accessible location is available. In many small towns, finding an accessible voting location can be difficult.
In instances such as this, you can either vote over mail, which is considered absentee voting and popular with those who are quadriplegic, or if you still want to vote in person which is your right, your voting location can offer curbside voting. This is when a doorbell is available for disabled voters outside the voting location that can alert the workers they are there and would like to vote. They will then come out with the necessary paperwork so you can vote outside the building, whether it is from the sidewalk or your vehicle.
If you have encountered inaccessible voting locations where you live, you can report them to the Federal government. To report complaints of possible violations of federal voting rights laws for people with disabilities, you can contact the voting section of the Justice Department here: https://www.justice.gov/crt/contacting-voting-section
Despite the effort it can take to vote as a person with a spinal cord injury, we encourage you to do so. There are so many policies that directly affect the lives of people disabilities that you can influence with your very important vote.
Topics:
Spinal Cord Injury, Wheelchair Accessible, US Election 2020, Handicap Accessible, Voting Rights Act
Stay Updated on Advancements On Traumatic Brain &
Spinal Cord Injuries
About the Author
Vincent Dolan
As the Director of Public Affairs at SpinalCord.com Vincent has had the opportunity to speak with thousands of individuals (and families) during every step of the recovery process. Vincent has combined his legal and marketing expertise to create the single largest resource for those impacted by a spinal cord or other catastrophic injury. While gathering and sharing these resources Vincent also spends time answering the SpinalCord.com hotline which allows him to better understand what families are going through. Vincent is actively involved in supporting various non profits within the SCI community, and is always open to helping in whatever way he can. Vincent also works with our sponsors Swope, Rodante P.A. to ensure families have every opportunity to obtain the resources which improve the quality of life for individuals after a spinal cord injury.
See More Posts