Handcycling is one of the most popular sports among people with spinal cord injuries. In the state of Florida where we have beautiful weather all year long, handcycling is especially popular among people with spinal cord injuries. Not only is it an awesome workout and a way to hang out with people of all abilities, but there are also more bikes than ever to help people of all abilities try the sport. Read on to discover some of the best trails in Florida to try handcycling.
6) Homestead Air Reserve Park
Located in Homestead, Florida is the popular Homestead Air Reserve Park, a flat park that's great for beginners. This park is also where Achilles International, a nonprofit dedicated to helping people with disabilities take part in marathons, practices. Many other handcycle groups train here as well. It is an enclosed 400-acre property with plenty of trails and roads to ride on without any vehicles in your way.
Learn more: https://www.facebook.com/Achilles-International-South-FL 161036937282470/eid=ARBYqfHDxQRbs11n1APoA6T6rTqriEmlzf_TkBdMZAnR9EPYfHRUKkZSKwKlAtkVFecr_RKlwD0j--b
5) Tamiami Park
Located in Miami in Tamiami Park. A smaller urban park known for its baseball fields, Tamiami Park has a small paved trail system that's great for anyone wanting to learn how to handcycle. Florida International University's Recreation Therapy program has teamed up with Miami-Dade County's Parks, Recreation, and Open Spaces Department to teach locals with disabilities how to handcycle.
Learn more about the program: https://fiu.campuslabs.com/engage/event/2474796
4) Bayshore Boulevard
For anyone familiar with Tampa, chances are you're familiar with the gorgeous Bayshore Boulevard. A beautiful 4.5-mile trail that hugs Hillsborough Bay near downtown Tampa, this is a 10 ft wide trail that's popular with locals for exercise. This trail also connects with the Riverwalk in downtown Tampa, a short trail that highlights some of the prettiest sights in the city, including the Children's Museum.
Learn more: https://www.tampagov.net/parks-and-recreation/programs/parks-and-facilities/greenways-and-trails/projects-under-development/bayshore-boulevard-greenway
3) John Prince Park
Located in Lake Worth, Florida and is part of the Palm Beach County Parks is John Prince Park. This park is 726 acres and is on Lake Osborne. Located by the CMAA Therapeutic Recreation Complex, you have access to handcycling lessons as well. It is also home to the Wheelchair Accessible Heart Trail, aka "Wheelchair Course," a 1 mile paved accessible exercise course that features 8 workout stations and has been at the park since 1985. Many disability organizations hold their handcycling clinics here as well.
Learn more: http://discover.pbcgov.org/parks/Locations/John-Prince.aspx
2) Lake Trail
A busy trail located in West Palm Beach, Lake Trail is considered one of the most beautiful trails in South Florida. Free of traffic, the trail wraps around Lake Worth and is 6 miles long. It takes you by beautiful stately homes in the city and huge palm trees dotted along the trail. There are also very few streets to cross, which makes the trail very safe for handcyclists.
Learn more: https://www.thepalmbeaches.com/blogs/walking-biking-palm-beach-lake-trail
1) West Orange Trail
Located in Winter Garden in Central Florida is the West Orange Trail. Popular with competitive handcyclists, this is a 21.44-mile trail that was built on an old railroad track and has a lot of shade. The trails climb 1300ft and go through many cute downtown areas - Oakland, Winter Garden, and Apopka. There are also many accessible bathrooms along the trail if you can use one.
http://www.orangecountyfl.net/cultureparks/parks.aspx?m=dtlvw&d=44#.XZzcrkZKiUk
No matter your ability, get out there and try handcycling. With the power add-ons now available for handcycles, adaptive cycling has become a sport people of all levels of spinal cord injuries can partake in. Combined with the social benefits of the sport along with the cardio benefits, handcycling can't be beaten.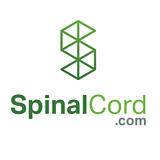 SpinalCord.com has been created as a resource for patients of spinal cord injuries and their families. Find everything you need to learn more about your injury, locate a doctor or treatment center, or discover financial relief to support you through this difficult time.
See what Swope, Rodante Has Done for Others With Catastrophic Injuries
Louis Tontodonato's Story
"What made me most excited was to be able to help my family, being able to pull the burden out of them that they've been struggling with. That's what made me feel the best. Everything else to come, is to come. And we're going to live life how we have been, just not going to have to worry about buying the supplies that I need."
"As I got better, which I did in the future, I think I remember researching them [Swope, Rodante P.A.] myself and found that they are very good at what they do. "