Since the dawn of aviation, humans have been fascinated by parachuting, and by the 1950s, recreational skydiving had arrived. It took several decades however for people with paralysis to finally take part in this extreme sport. While the first person with a spinal cord injury to go skydiving is unknown, there have been many trailblazers with spinal cord injuries who've paved the way.
These trailblazers include Lonnie Bissonnette and Jarrett Martin, who is one of the first paraplegics to base jump solo. Both paraplegics and quadriplegics can skydive. All it takes are the right adaptations, and skydiving is possible for any level of spinal cord injury.
There are several things people with spinal cord injuries should know before showing up to any skydiving center. Depending on your level of injury, there are adaptations you'll need as well as various things you'll need to do to prepare before the big jump. Read on to discover exactly how people with spinal cord injuries need can safely take to the skies, and skydive.
Paraplegic Adaptations
For all skydivers – able-bodied and disabled—it's required to skydive attached to someone else, which is called tandem if you don't have your solo jumping license. It takes dozens of lessons and massive upper-body strength to become certified to skydive solo. It also costs roughly $6,500. Because of this reality, most people, including paraplegics and quadriplegics, go skydiving tandem.
If you have paralyzed limbs, such as your legs if you're a paraplegic, your legs must be strapped together so they don't fail in the air as you descend 13,000 feet. Many skydive instructors will even wrap their legs around the person's paralyzed legs, which helps keep the legs safe and secure during the jump. The same goes for quadriplegics going skydiving as well.
It is also important that your instructor understands the extent of your injury, such as where your balance point is so they can help when needed and to know when they're needed during the jump. It is also recommended to visit skydiving centers mid-week when there are fewer crowds so you can explain your situation to the staff and see if they can accommodate you. Inquire if any of the staff has experience helping people with disabilities.
For paraplegics in general, however, leg straps are the most important adaptation needed when going skydiving. Wheelchairs are always left on the ground before boarding the flight and are quickly brought to you after landing. The instructor will use their leg power to brake the landing for both of you.
Quadriplegic Adaptations
Those with quadriplegia can also enjoy the rush of skydiving. Those with minimal arm movement only need straps to ensure their safety, just like paraplegics. They too would need their legs strapped secured together (knee area and ankles) and they also need their instructor to wrap their legs around their legs as well before the parachute deploys. For some quadriplegics, getting into the necessary harness may be difficult as well.
Make sure you bring an assistant. A transfer may also be needed to get the harness underneath you. For any vent-dependent quadriplegic, they can go skydiving by using a regulator and a small scuba tank, then hooking it up to their trach during the jump, which is roughly 50 seconds long. Do at your own risk. Also, if you need help supporting your head when the chute opens, make sure to let your instructor know.
Where to Try Adaptive Skydiving
You must find a skydiving company that has had experience helping people with spinal cord injuries. Call ahead or visit the center during the week to explain your needs and to see if they will be able to accommodate you. Make sure to let them know that you have a disability. It may take a little bit of extra preparation from the staff to be ready for your arrival. You can also search for skydiving companies with experience helping people with disabilities.
And don't forget to check out our podcast on adaptive indoor skydiving, which offers a great way to feel the rush if you're afraid of heights: https://www.spinalcord.com/sci-life-uncovered/episode-12. And if you want to discover more ways to stay active post-injury, checkout these adaptive sport ideas: https://www.spinalcord.com/blog/not-everyone-is-a-wheelchair-athlete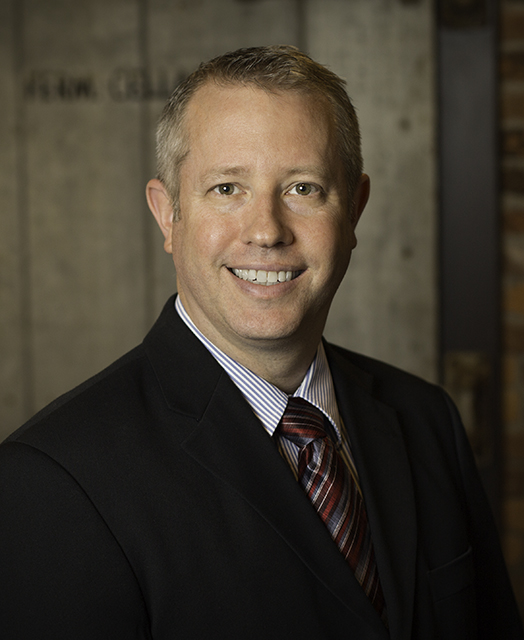 A the Director of Public Affairs at SpinalCord.com Vincent has had the opportunity to speak with thousands of individuals (and families) during every step of the recovery process. Vincent has combined his legal and marketing expertise to create the single largest resource for those impacted by a spinal cord or other catastrophic injury. While gathering and sharing these resources Vincent also spends time answering the SpinalCord.com hotline which allows him to better understand what families are going through. Vincent is actively involved in supporting various non profits within the SCI community, and is always open to helping in whatever way he can. Vincent also works with our sponsors Swope, Rodante P.A. to ensure families have every opportunity to obtain the resources which improve the quality of life for individuals after a spinal cord injury.
See what Swope, Rodante Has Done for Others With Catastrophic Injuries
Louis Tontodonato's Story
"What made me most excited was to be able to help my family, being able to pull the burden out of them that they've been struggling with. That's what made me feel the best. Everything else to come, is to come. And we're going to live life how we have been, just not going to have to worry about buying the supplies that I need."
"As I got better, which I did in the future, I think I remember researching them [Swope, Rodante P.A.] myself and found that they are very good at what they do. "