Sustaining a spinal cord injury or a brain injury can be a life-changing event and returning home can be one of the hardest parts. Since not everyone has a wide support base of family and friends to help them with this difficult transition, Florida created the Brain and Spinal Cord Injury program to help people with these types of injuries successfully return home and integrate back into their community.
Funded by the Brain and Spinal Cord Injury Trust Fund, this program's main purpose is to pay for the cost of care for people with brain and spinal cord injuries who have no other way to pay their bills. You must be a Florida resident to qualify, and they accept both adults and children with these injuries into their program. Their end-goal with every client is to help them be as functionally independent in their community as possible, giving them as many support services they may need to make that happen.
What They Offer
The support services offered by the Brain and Spinal Cord Injury Program can help nearly anyone succeed. Some of the services they provide include case management, paying for acute care, inpatient and outpatient rehabilitation, assistive technology, home and vehicle modifications, transitional living costs and long-term support for survivors and families. Some of the services they provide go above and beyond, such as helping people modify their home. This is a great program that is definitely worth signing up for.
There is also a waiting list for the program, but once you are accepted, you are taken care of, with your case manager working closely with you to develop a specialized care plan dependent on your injury level and your needs/desires or community integration. The Brain and Spinal Cord Injury Program has also partnered with the University of Florida and the University of Miami, helping give their clients access to cutting edge therapies and clinical trials.
The Brain and Spinal Cord Injury Program also funds education and prevention services. They've partnered with the Florida Disabled Outdoors Association, helping people with brain and spinal cord injuries get out in the wilderness. The Florida Center for Independent Living, the Florida Department of Education and the Division of Vocational Rehabilitation also work with the Brain and Spinal Cord Injury Program to provide services to its clients.
How to Become a Client
Fortunately, thanks to the public funding of this program, they have an open enrollment that is open to all Florida residents with a moderate to the severe brain or spinal cord injury. In addition, you must also be healthy enough to return home to a community-based setting instead of living in a nursing home or other skilled nursing facility.
In order to become a client in this program, you must be referred to their Central Registry, which can be contacted at this toll-free number 1-(800)-342-0778. They also have online referral forms that have detailed instructions, so you know exactly how to fill them out and where to send them. If you meet the eligibility requirements, a case manager representing the program will contact you within 10 days. You can find the online forms to be added to the central registry here: Registration Link
One of the greatest things about the Brain and Spinal Cord Injury program, however, is that it is available to all Florida residents. For anyone who feels lost after their injury and thinks they have nowhere to turn to for help, the Brain and Spinal Cord Injury Program is for you. To learn more about this program, please follow the link: Program Link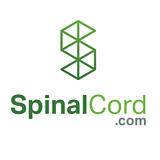 SpinalCord.com has been created as a resource for patients of spinal cord injuries and their families. Find everything you need to learn more about your injury, locate a doctor or treatment center, or discover financial relief to support you through this difficult time.
See what Swope, Rodante Has Done for Others With Catastrophic Injuries
Louis Tontodonato's Story
"What made me most excited was to be able to help my family, being able to pull the burden out of them that they've been struggling with. That's what made me feel the best. Everything else to come, is to come. And we're going to live life how we have been, just not going to have to worry about buying the supplies that I need."
"As I got better, which I did in the future, I think I remember researching them [Swope, Rodante P.A.] myself and found that they are very good at what they do. "