Independence is one of the biggest goals for anyone following a spinal cord injury. Many people struggle with a loss of independence, but one of the shining lights that helps people feel like themselves again is getting back in the driver's seat. Fortunately, there are several adaptive driving programs in the state of Florida to help Floridians get back on the road using whatever adaptive equipment they may need. From lessons and instructions and much more, here are five adaptive driving centers to check out in the state of Florida.
5. Driving School of Florida
Located in Sarasota, Florida is the Driving School of Florida. This school provides driving lessons for able-bodied and drivers with disabilities. They provide specialized lessons depending on your mobility needs. You must contact them directly to learn details, as they vary from client to client.
4. UF SmartDriver Rehab
Located in North Florida in the Gainesville area is the University of Florida's SmartDriver Rehab program. This extensive driver rehabilitation program offers a wide variety of services to help its clients on the road again. They provide drivers assessment and evaluation to ensure your safety on the road and they also have trained driving specialists on-staff to ascertain which equipment their clients may need. Financial assistance is available to anyone who qualifies for their program.
3. West Health Driving Program
Located in Pensacola, Florida at West Florida Healthcare is their Occupational Therapy Driving Program. This program offers all the services someone with a spinal cord injury will need to drive again. This includes the pre-driving evaluation, behind the wheel evaluation, driver's training lessons for learning how to use adaptive equipment, adaptive devices prescriptions, and consultations with local adapted driving equipment providers. In order to be eligible for this program, you must have had your driver's license for at least six months and have a referral from a Florida licensed position or nurse practitioner.
2. Brooks Driver's Rehabilitation
Located in Jacksonville, Florida, is Florida's premier spinal cord injury rehabilitation hospital Brooks Rehabilitation. It is also the second-largest inpatient rehabilitation facility in the country. They offer an extensive adaptive driving program for people with a wide range of neurological disabilities from spinal cord injuries to stroke, as well as equipment assessments, on the road driving evaluations. Estimates for this program are available on request.
1. Grace Adaptive Driving
One of the largest adaptive driving companies in Florida is Grace Adaptive Driving. They are based in Wesley chapel, and they have for satellite locations in the southwest Florida area including two locations in Tampa, a location in New Port Richie and a location in Plant City. They offer every adaptive service you would need, and are highly trained to help people with a variety of disabilities learn how to drive again safely and comfortably. Grace Adaptive driving offers driving evaluations, driver's training and they have all the forms you will need right on their website.
There is a wide variety of adaptive equipment to help people with severe paralysis drive again, including technology that integrates your wheelchair's joystick into the driving equipment so you can drive with your joystick. Do not give up on your dream. You never know what new technology is around the corner that will help you get on the road again.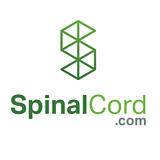 SpinalCord.com has been created as a resource for patients of spinal cord injuries and their families. Find everything you need to learn more about your injury, locate a doctor or treatment center, or discover financial relief to support you through this difficult time.
See what Swope, Rodante Has Done for Others With Catastrophic Injuries
Louis Tontodonato's Story
"What made me most excited was to be able to help my family, being able to pull the burden out of them that they've been struggling with. That's what made me feel the best. Everything else to come, is to come. And we're going to live life how we have been, just not going to have to worry about buying the supplies that I need."
"As I got better, which I did in the future, I think I remember researching them [Swope, Rodante P.A.] myself and found that they are very good at what they do. "