While many people are familiar with spinal cord injuries and strokes, there is one neurological condition that many people are not as familiar with that the Shepherd Center also treats, and that is Guillain Barré syndrome. A rare condition that makes your immune system attack your nerves, there are several types of Guillain Barré syndrome, however, in the United States, the most common strain is the strain that attacks the peripheral nerves that connect the brain and spinal cord to the rest of the body.
Although this condition is rare, with 3,000 to 6,000 people in the United States developing Guillain Barre syndrome each year, it is a very serious condition that needs to be treated as soon as possible. Older adults, especially men, are most susceptible to the syndrome, with cases ranging from mild to critically severe and can even cause someone to need a ventilator to breathe. Doctors are not 100% sure what causes Guillain Barré syndrome, although they do know it can be triggered by various viruses.
The recent outbreak of the Zika virus, which is a neurological condition, has been slowly spreading across the United States and other parts of the Americas, is being blamed for the growing number of Guillain Barré syndrome cases. Since this virus can be hard to predict and there is no vaccine, researchers and doctors warn people to be very careful around mosquitos and to always wear mosquito repellent.
Since Guillain Barré syndrome is difficult to detect in the early stages, Shepherd recommends patients see a doctor as symptoms present themselves and to request a spinal tap, as well as an electrical muscle and nerve test to diagnose the syndrome. Shepherd is one of the best facilities in the country that is equipped to help people with the most severe cases of Guillain Barré syndrome.
Shepherd also aims to admit people with Guillain Barré syndrome as soon as possible, even if they are still on a ventilator. Shepherd has the proper medical personnel and equipment to handle these severe cases. At Shepherd, their goal is to get people moving right away in order to help people recover as soon as possible. They also have an extensive medical team that responds quickly to possible relapses, which can happen in 5% of people with this condition. Doctors will respond in such cases by administering immunomodulatory treatments.
Even though Guillain Barré syndrome is usually not permanent, some people do experience lingering muscle weakness. The Shepherd Center treats all patient's rehab equally no matter the neurological condition that could result in permanent paralysis. They also make sure each patient has access to their full team of rehabilitation and medical professionals, which includes pulmonologists, pain specialists and speech therapists, as well as their top-rated physical and occupational therapists.
Since the onset of Guillain Barré syndrome can be very fast, with the recovery slow, up to one year, Shepherd makes sure their patients have access to all the outpatient rehabilitation services they will need to continue with their rehabilitation. This includes training with adaptive devices, psychological counseling, speech therapy, recreational therapy, and most importantly vocational counseling to help people transition back to work so they can live independently.
Ultimately, Shepherd strives to ensure sure each person returns home with the most function and independence as possible. Guillain Barré syndrome may be rare, but patients, and their family members and friends will feel completely at ease with their expertise.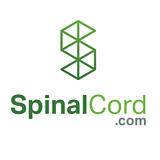 SpinalCord.com has been created as a resource for patients of spinal cord injuries and their families. Find everything you need to learn more about your injury, locate a doctor or treatment center, or discover financial relief to support you through this difficult time.
See what Swope, Rodante Has Done for Others With Catastrophic Injuries
Louis Tontodonato's Story
"What made me most excited was to be able to help my family, being able to pull the burden out of them that they've been struggling with. That's what made me feel the best. Everything else to come, is to come. And we're going to live life how we have been, just not going to have to worry about buying the supplies that I need."
"As I got better, which I did in the future, I think I remember researching them [Swope, Rodante P.A.] myself and found that they are very good at what they do. "