In many parts of the country, we are in the thick of the onlsaught of snow and ice that are characteristic of late February and early March. As the winter elements build up under fresh layers of new snow, it is more important than ever to remember basic safety precautions that could keep you and your loved ones out of the hospital.
The Top 10 Tips for Avoiding Winter Injuries
We've compiled 10 important tips from hospitals and health centers around the country for avoiding winter injuries. Now get outside and enjoy some fun winter activities. But remember, stay safe out there!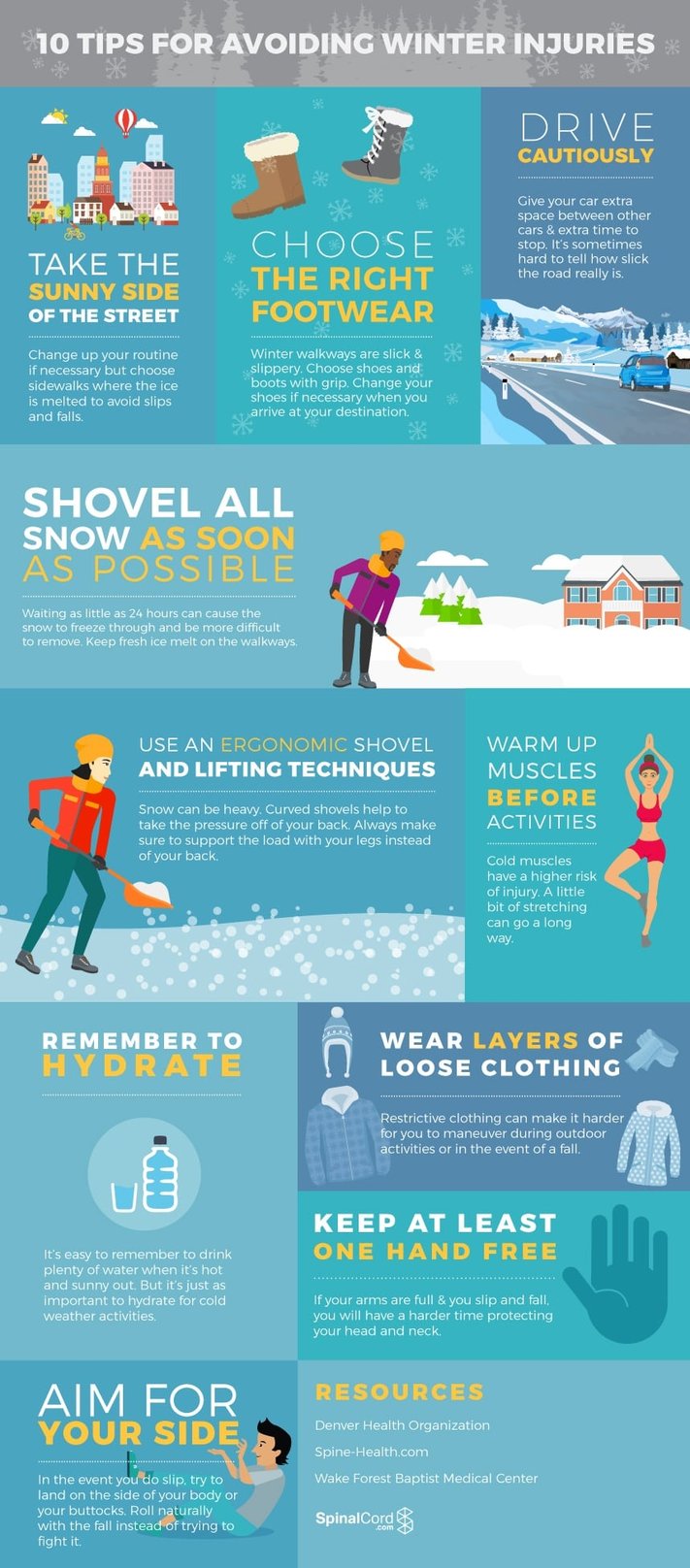 Sources:
Wake Forest Baptist Medical Center
Share this Image On Your Site