If you ever see Madeline Delp out and about, chances are she will grab your attention. Strikingly beautiful on the outside and a wheelchair-user, many people can't help but look. Once you get to know Madeline, you discover her beauty goes much deeper. A certified beauty queen on wheels, she is using her beauty and upbeat spirit to travel the world and inspire others.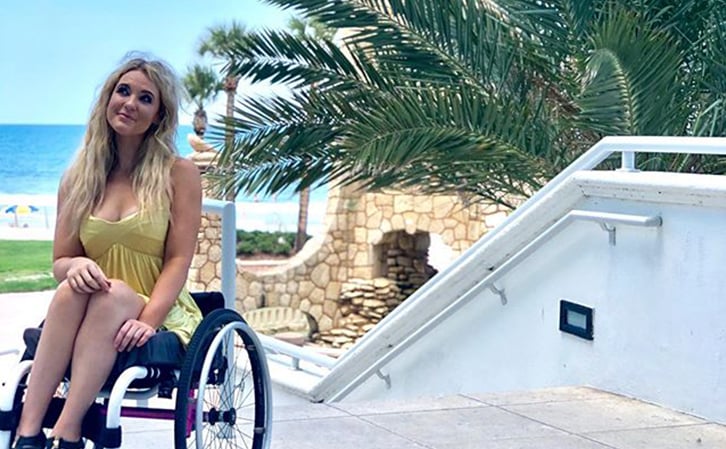 A native of Asheville, North Carolina, Madeline has become a minor celebrity in town. This is mainly in part because she has refused to let her injury stop her from reaching for her dreams. Injured in 2004 when she was just 10 years old, Madeline was the passenger in a car when a truck hit the rear driver's side of the car, she was in. The car crashed around her, breaking her back.
After being in a coma for over a week, she miraculously survived and went back to her life the best way she could. But it wasn't easy. She went through a dark period, thinking often she wouldn't be able to do many things because of injury. Her parents separated as well. It wasn't until her senior year in high school when her mindset began to change. She wanted to challenge people's low expectations of her, feeling as though she could do more in life.
This is when she began to put her passion for learning to speak German. She got so good at the language that she traveled to Germany twice after graduating from high school to study. She attended the University of North Carolina Asheville. And it was by doing these things that her confidence began to grow; especially traveling overseas.
By meeting new people and showing that she too could get out there and reach for her dreams, she decided to look into ways to spread her message and Madeline found that pageants were a great fit. In 2016, she won Miss Wheelchair North Carolina, and after winning that title she went to the national pageant where she won win Miss Wheelchair USA 2017 with the platform - "live boundlessly."
And she didn't stop there. After winning Ms. Wheelchair USA, she had her eyes on an even bigger prize - Miss North Carolina. No wheelchair pageant, a mainstream pageant. She wanted to prove to the world that women in wheelchairs can take part in able-bodied pageants as well. She decided to run for Miss Asheville 2018 and won. Winning the title made her eligible to run for Miss North Carolina 2018. Madeline made history when she took part in the pageant last year. She did not win, but she did make the top 15 and won Miss Congeniality.
Madeleine has also toured the country with her Live Boundless tour, inspired by her platform for Ms. Wheelchair USA. After the pageant was over, she decided to take her platform to the streets and created a 20-city tour to meet people and share her message that people with disabilities can do anything they set their minds to. She took part in activities like mountain climbing, skydiving, base jumping and met with media across the country.
After realizing with her new self-awareness that people disabilities just need a little help to overcome their fear and insecurity, she decided to find a nonprofit based on the name of her tour, the Live Boundless organization. Their mission is to empower others to live a boundless life and not let the disability stop them. They also help distribute wheelchair-user across the world.
Her most recent adventure is traveling to the Philippines to distribute wheelchairs to those in need. Madeleine is one nonstop human being, determined to change the world with everything she does. Her next goal – win Miss USA. With her incredible attitude, we don't see why this won't be possible.
- Live Boundless organization: https://liveboundless.org/
- Madeline's IG: https://www.instagram.com/liveboundlessgirl/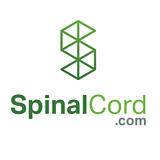 SpinalCord.com has been created as a resource for patients of spinal cord injuries and their families. Find everything you need to learn more about your injury, locate a doctor or treatment center, or discover financial relief to support you through this difficult time.
See what Swope, Rodante Has Done for Others With Catastrophic Injuries
Louis Tontodonato's Story
"What made me most excited was to be able to help my family, being able to pull the burden out of them that they've been struggling with. That's what made me feel the best. Everything else to come, is to come. And we're going to live life how we have been, just not going to have to worry about buying the supplies that I need."
"As I got better, which I did in the future, I think I remember researching them [Swope, Rodante P.A.] myself and found that they are very good at what they do. "