NextStep Orlando's 10 YEAR ANNIVERSARY GALA Event is just around the corner. Have you had a chance to book your ticket to this event on Saturday, August 24th? We would LOVE to see you there!
We are so proud to introduce our Guest Speaker, Alexandra Reeve Givens. Alexandra is a Reeve Foundation Board Member and the Daughter of Christopher Reeve. It is such an honor for our facility to have such a prominent member of the Paralysis Recovery Community supporting our event.
"The Christopher & Dana Reeve Foundation is a charitable organization that is committed to finding treatments and cures for paralysis caused by spinal cord injury and other neurological disorders." This is incredible, a foundation that is dedicated to caring for individuals living with paralysis. We are so proud to be associated with this Network.
NextStep Orlando has worked consistently for 10 years to provide the best possible recovery options to those individuals in Florida and beyond. Our facility is the only Affiliate Community Fitness and Wellness Center (CFW) of the NeuroRecovery Network in the State of Florida. Our team is motivated and worked hard to achieve this status. This is what it takes:
"Personnel from the CFWs undergo rigorous training as well to enable clients to be "fit for life" and extend the continuum of care for people living with paralysis through personalized rehabilitation and exercise programs. CFWs enrol individuals with walking difficulties related to any cause. Their dynamic approach to rehabilitation focuses on Locomotor Training, electrical stimulation with cycling, and cardio/aerobic fitness and strength training therapies."
Our program does not accept the prognosis of paralysis; instead we provide hope! None of this is possible without the help of our community and sponsors. This event is a showcase of all the hard work over the last 10 years. It is also an opportunity to thank our supporters and sponsors. If you would still like to contribute to this Gala Event, your donation WILL HELP.
Sign up for this event here: https://www.eventbrite.com/e/10-year-celebration-gala-tickets-61893467026
Want to Sponsor one of our Client's workouts at NextStep Orlando?
Read more about this here: https://www.nextstepfitness.org/donate-now
Sources: https://www.christopherreeve.org/living-with-paralysis/rehabilitation/neurorecovery-network-and-rehabilitation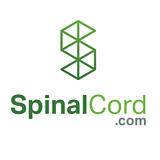 SpinalCord.com has been created as a resource for patients of spinal cord injuries and their families. Find everything you need to learn more about your injury, locate a doctor or treatment center, or discover financial relief to support you through this difficult time.
See what Swope, Rodante Has Done for Others With Catastrophic Injuries
Louis Tontodonato's Story
"What made me most excited was to be able to help my family, being able to pull the burden out of them that they've been struggling with. That's what made me feel the best. Everything else to come, is to come. And we're going to live life how we have been, just not going to have to worry about buying the supplies that I need."
"As I got better, which I did in the future, I think I remember researching them [Swope, Rodante P.A.] myself and found that they are very good at what they do. "