Summer Fashion Tips for Wheelchair Users
Summer is just around the corner. This means it's time to get your summer wardrobe ready. But if you have a spinal cord injury and use a wheelchair, this can be overwhelming, especially if you're newly injured. Figuring out how to dress for your wheelchair can take years of experience. Let us help! If you want to make sure you look your best for this summer 2018, read on for our wheelchair fashion tips.
Fringed Kimonos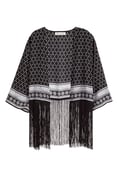 You've probably already seen them out on the street, but kimonos are a hot item this season and they work well for people who use wheelchairs. They are a lighter version of a cardigan, and can be worn with nearly any outfit. They are especially perfect for when you get cold in the AC or after the sun goes down. Make sure to buy one with a floral print! Floral prints are in style this season in a big way.

Style tip: H&M has a great selection of floral-printed kimonos at great prices.
Cottons & Linens Breathable Fabrics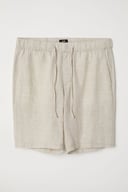 One of the best things you can do when you have a spinal cord injury during the summer is wear breathable fabrics. Cotton and linen are typically the best fabrics for this because they look good and breathe well. You can buy shorts, pants, skirts and dresses in these fabrics, and you'll be glad you did when the temperatures rise above 90°.

Style tip: Loose gauzy cotton dresses are great for women, and Bermuda shorts are great for both men and women and look impressively well in a seated position.
Palazzo Pants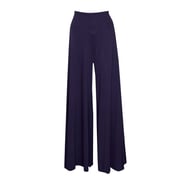 Speaking of breathable fabrics, Palazzo pants are made of cotton too and are a fantastic cut of pants if you use a wheelchair. They are an extremely wide leg trouser that flares out from the waist, and are made from very thin fabric (usually). They are also quite flowing, and can hide imperfections you may not like about your legs.

Style tip: Pair Palazzo pants with a tighter top to offset the loose effect on the bottom of the body.
Shoulder Baring Tops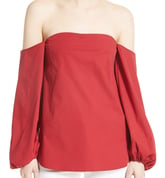 Another great way to show off your body when sitting down is with a shoulder baring top. There are several shirt designs that show off the shoulders, from cutouts to off the shoulder tops. Anything sleeveless, of course, works, but a hint of a shoulder can be especially effective.

Style tip: For a comfy way to show off your shoulders, search "cold shoulder top" to find shoulder baring tops with smaller cut-outs.
Denim is Back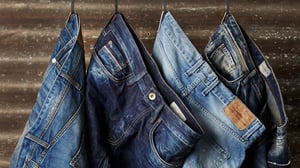 While denim never really goes out of style, it is hotter than ever right now. From jean jackets and jean skirts to distressed jean shorts, make sure you get at least one of these items to complete your summer wardrobe.

Style tip: Look for stretch denim when purchasing anything denim as a wheelchair-user. The extra stretch will make it easier to get on and it makes the fabric softer/easier on your skin.
High Neck, Sleeveless Tops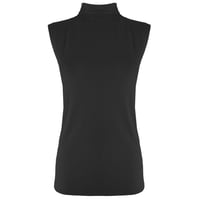 If you don't mind fabric around your neck, high neck sleeveless tops are very on-trend this summer and work great for wheelchair users. They show off your shoulders and they have a very classy look to them. You can get this top in a variety of fabrics that make it casual or fancy.

Style tip: The higher the neck, the sexier the look. Free People has one that is a perfect example of this and is very breathable.
Buy a 1/2 Size Bigger Shoe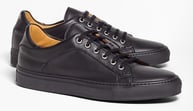 Many wheelchair-users experience swollen feet, and it can be especially bad in the summer. A smart shoe style tip is to buy your shoes 1/2 size to a whole size bigger. This will give your feet extra room for the swelling that occurs throughout the day. And since you're not walking, the larger size shouldn't be a problem.

Style tip: Buying wide width shoes is also a good idea for summertime footwear. Asos and Torrid sell the cutest wide width shoes on the market.
Stay Updated on Advancements On Traumatic Brain &
Spinal Cord Injuries
About the Author
Tiffiny Carlson
Since 1998, Tiffiny Carlson has been a prolific commentator on all things SCI in a number of prominent magazines, blogs and websites. Hailing from Minnesota, she was the SCI Columnist for New Mobility Magazine for 13 years and she currently works as the Executive Director of SPINALpedia, one of the leading websites for people with SCI to share videos and stories. She has been a C5-6 quadriplegic since a diving accident 24 years ago. Tiffiny has also been a fierce advocate for SCI research. In 2016, the Morton Paralysis Fund honored her for her work. While all SCI topics interest her, dating, love and the business of relationships have always been where her passion lies the most.
See More Posts