Taking a Day to Celebrate Mothers with Spinal Cord Injuries
As people take a moment to celebrate mothers everywhere this Mother's Day, the team at SpinalCord.com also wants to specifically celebrate the wonderful mothers with spinal cord injuries (SCIs) who don't allow their injuries to stop them. These amazing women continue to live life to the fullest, sometimes giving birth after their accidents and raising families despite their injuries.
Being a parent and giving birth to a baby brings many challenges to the table for every mother. Those challenges are often multiplied for those who are living with spinal cord injuries who are parents. In spite of these challenges, they still take on the challenges of raising a family and try to be the best moms possible.
Here are a few examples of these incredible women:
Dana Guest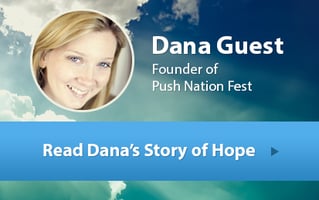 In 2000, just after she graduated from her junior high year in high school, Dana Guest's life was forever changed. While driving in Tampa, Florida, she was rendered a quadriplegic in an automobile accident when a commercial truck collided with her car from behind. The impact of the crash shattered her vertebrae. Guest says she remembers finding herself with her head in the passenger seat floorboards and her legs in the driver's seat — despite the car's airbags that deployed and the seatbelt she was using.
She was transported to the hospital where it was later confirmed that she had sustained a complete injury to the sixth cervical section of her spine (C6). Guest was told she would never walk again and that the likelihood of her regaining function to her hands and arms was slim.
However, despite her life-altering injury, Guest has made an incredible recovery and now has a family of her own. Although the lower half of her body is still paralyzed and she has to still use a wheelchair, she has recovered nearly the full use of her arms and hands.
I always wanted to be a mom, and I had a great example, and I just wanted to continue that;
Guest says in a video interview for Swope, Rodante P.A., the law firm that represented her legal case after her injury.
Codi Darnell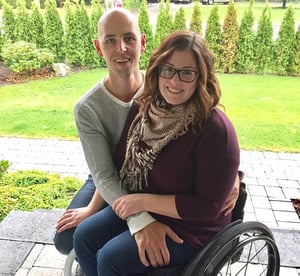 In March 2016, Codi Darnell went for a walk and ended up falling through a hole, breaking her spine and injuring her spinal cord along with it. The injury rendered her a T-11 complete paraplegic, leaving her in a wheelchair.
Despite her injury, she is busy loving her husband, Ian, and raising their three young children with him. Prior to her accident, Darnell was worried that she wasn't a good mother; that despite everything she did, it was somehow never enough. However, all of that changed the moment that she found herself in the hole, unable to walk or move. It was then that she decided to live for them in new ways — they are her purpose.
In her blog post "Their Childhood, My Purpose," Darnell says:
I never imagined that one day my children would become my saving grace… My children saved me. Because I didn't figure out how to live life with a spinal cord injury for me; I figured it out for them. And I made that decision before they even got me into the ambulance. Somewhere along the way it became about all of us. But without them, I'm not sure how long that would have taken.
You can read more about Darnell and her family on her blog, HelpCodiHeal.
Cheryl Price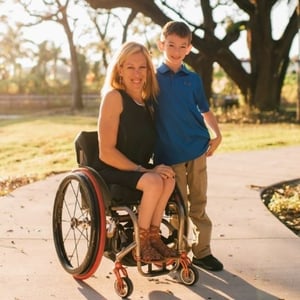 The last spinal cord injury mom we'll mention is Cheryl Price, a C8-TI paraplegic from Boca Raton, Florida who sustained a spinal cord injury at birth. She was raised as an active wheelchair user and participated in numerous sporting events while growing up.
Price says that despite being a paraplegic, she always knew that she wanted to be a mother and was determined that her injury would neither define her or stop her from pursuing that goal.
After meeting her husband through an online dating site, they decided to try to make a family. And, at age 30, Price had their son, Colby.
Her advice for other women with spinal cord injuries who want to become mothers?
Reach out to the SCI community. All you need to be a mother is a heart, and SCI can't take that away. There's always a way. Especially with the support of a loving partner, family and friends, motherhood can be the joy that it was meant to be!
Topics:
Survivor Stories & Inspiration, Family & Relationships
Stay Updated on Advancements On Traumatic Brain &
Spinal Cord Injuries
About the Author
Spinal Cord Team
SpinalCord.com has been created as a resource for patients of spinal cord injuries and their families. Find everything you need to learn more about your injury, locate a doctor or treatment center, or discover financial relief to support you through this difficult time.
See More Posts