My name is Christina Thielst; a girl from Louisiana now living in Santa Barbara, CA. I'm surviving Guillain Barre Syndrome; recently diagnosed with Chronic Inflammatory Demyelinating Polyradiculoneuropathy. Since that is a lot to take in, it basically means my immune system got confused after some flu-like symptoms (Dec 2016) and started attacking my nervous system. It is said to be a rare condition, causing paralysis, but I wonder if it is more common that we think and too often undiagnosed.
My diagnosis was delayed by seven and a half months because my neurologist stopped at Idiopathic (unknown cause) Peripheral Neuropathy. I had to push ahead and try to figure out what was wrong as I continued to get worse and realized physical therapy for my gait wasn't going to fix me. I found a doctor to rule out Lyme Disease and obtained a virtual second opinion from two doctors who agreed with what I learned from Dr. Google. They directed me to a neuromuscular specialist at an academic facility and I finally received testing, a diagnosis and treatment. Unfortunately, the delay likely contributed to my condition becoming chronic; instead of recoverable.
Hospital administrator is my backstory – over 35 years in and around hospitals and other providers of healthcare services. I knew to advocate for myself and I did; but I didn't know it would be so hard and frustrating. My doctors didn't all listen to me. I felt written off as I lay on a sofa in my office until my family came home in the evening -- to pick me up if I fell and help me with general tasks. The diagnosis and treatment gave me relief; and finally some improvement in my functioning. Now I feel fortunate and participate in Facebook support groups to leverage my somewhat unique knowledge of the system and own patient experience. I also help those caring for a loved one with dementia, since my mom's diagnosis. And, I'm a Patient Advocate for the Chronic Disease Coalition – speaking up against unequitable, discriminatory and other harmful policies or practices.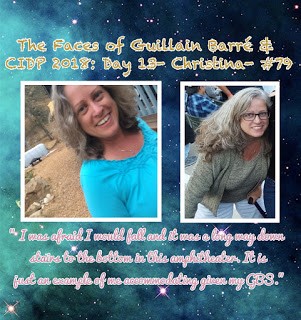 But that isn't all. I had a lot of time on my sofa with my laptop and could still type with two-fingers. When I wasn't fatigued or napping, I started looking for products that could help me compensate for, and overcome, my functional limitations. The first was a silicone cover so I could turn doorknobs to open and close my own doors. Then came the ergonomic hand shovel and walk up containers that allowed me to garden… in a new way. I wanted to share what I was learning, so I decided to put it all in one place and build an online shop connected to my blog, Christina's Considerations. I search for and test products that are innovative and will help people with their activities of daily living --- without looking like they bought their stuff from a hospital.
My blog posts, dating back to 2005, have shifted to a focus on patients and family caregivers wanting to build health and independence. The focus is on solutions to help individuals live their lives in spite of challenges faced. This includes ideas and tools to aid in:
self-advocacy
self-management of chronic conditions
aging-in-place
supporting activities of daily living with physical and functional limitations
One important blog post, written pre-diagnosis is on disaster preparedness for those with functional limitations. If you visit my blog, leave a comment… use your voice and let me know what you think!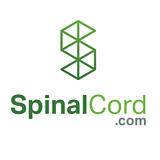 SpinalCord.com has been created as a resource for patients of spinal cord injuries and their families. Find everything you need to learn more about your injury, locate a doctor or treatment center, or discover financial relief to support you through this difficult time.
See what Swope, Rodante Has Done for Others With Catastrophic Injuries
Louis Tontodonato's Story
"What made me most excited was to be able to help my family, being able to pull the burden out of them that they've been struggling with. That's what made me feel the best. Everything else to come, is to come. And we're going to live life how we have been, just not going to have to worry about buying the supplies that I need."
"As I got better, which I did in the future, I think I remember researching them [Swope, Rodante P.A.] myself and found that they are very good at what they do. "