The Process of Driving Again - Everything You Need To Know
Is Driving Still Possible?
This is a common question that many people have after becoming paralyzed. This was in my mind after my injury as well. Driving while paralyzed is possible and there is adaptive driving equipment to fit your needs. Once people find out that driving is possible, they are anxious to start driving. However, most people don't know where to start or what all is involved in being able to drive while paralyzed. I remember laying in the hospital searching the internet if people with spinal cord injury can drive. If you are wondering this same question, you are at the right place to find the answer! I went through the whole process to drive again after my spinal cord injury and I'm going to explain everything that you need to know from start to finish!
I have recorded a video on this same topic for my YouTube channel, where I make videos to help people live life just like they would've able-bodied.
On January 19, 2015, I was involved in a vehicle accident that broke my neck, which caused me to become paralyzed. It took me almost four years later until I was ready to drive again. You might be wondering if I was hesitant about driving again since I became paralyzed in a vehicle accident. I wasn't hesitant but was physically unable to drive a vehicle for the first couple of years after my injury. I actually started driving with hand controls that my dad installed in our side-by-side that I drove around town and hunted out of about eight months after my injury.
What The Process Looks Like To Be Able To Drive After Paralysis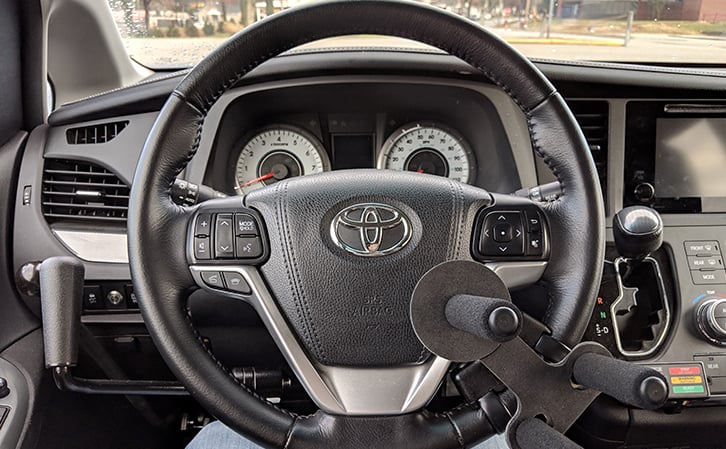 Each state has their own rules and I'm just telling you the process that I went through in Indiana. I contacted Superior Van & Mobility to see what I needed to do to get hand controls for my van and be able to legally drive. I was told that they would only install the hand controls if I had completed the driver's training using hand controls. I contacted Vocational Rehab to see if they would help pay for the driver's training and hand controls. If you don't know, Vocational Rehab helps people with disabilities get a job. They will help pay for things such as a vehicle for you to get to work or education to get a degree for a job. Each state has its own Vocational Rehab, so be sure to look into it!
I was required to have a letter from my doctor with information about my disability and specifying that I was medically cleared to drive a vehicle. I took the driver's training using hand controls through Easterseals Rehabilitation Center. When I went to Easterseals Rehabilitation Center, I had to fill out forms with my basic information and the medications that I was taking. I then had a driving evaluation where they inspected my van to see what modifications it needed for me to drive. I was also required to take a basic road sign test, a memory test, a muscle function test, and an eye test. All of these tests were performed that day at the Easterseals Rehabilitation Center.
The final part of the testing was the actual driving test with a vehicle that they provided, which typically requires 20 hours of driving with an instructor. However, I was only required to do 10 hours of driving with an instructor since I had been driving my side-by-side with the same type of hand controls for three years. The instructor came to my house for me to do the driver's training since I lived two hours away and driving back and forth required my parents to take off of work.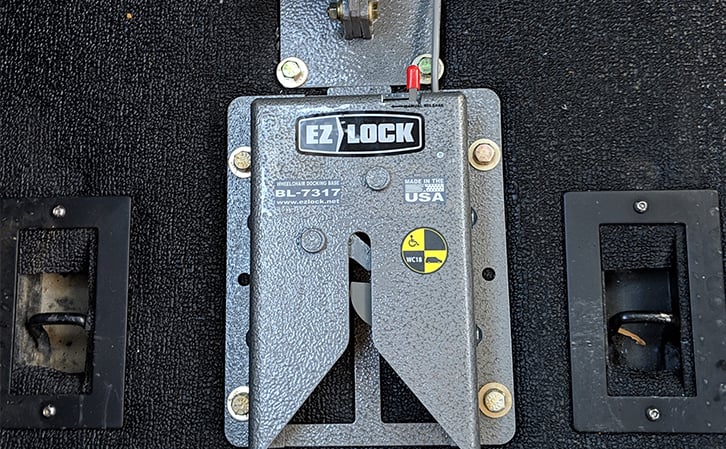 Lastly, was the installation of the hand controls in my van by Superior Van & Mobility. I left my van and power wheelchair at their shop for three days so they could install hand controls. I left my power wheelchair there so they could install the bolt that goes underneath the chair for locking into the EZ-Lock system. My family borrowed a van from Superior Van & Mobility to take home while they were doing the installations to my van. Vocational Rehab paid for everything that I needed to get hand controls and now I drive myself to and from work!
Get A Head Start!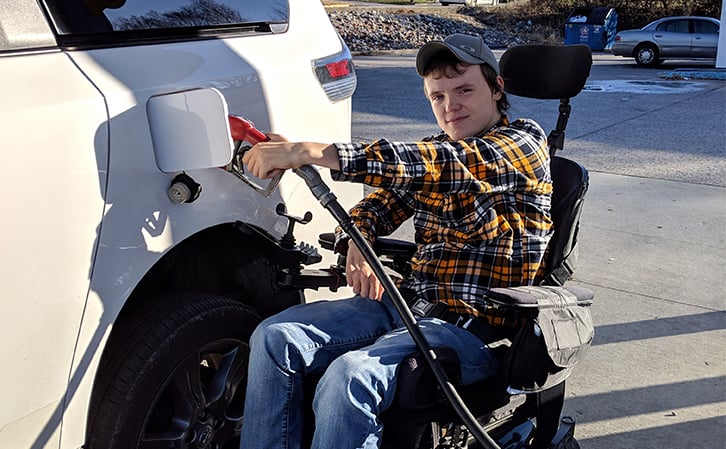 I sent an email to get hand controls on April 25, 2018 and picked up my van on November 30th after the hand controls were installed. That's over seven months from start to finish and my van already had a dropped floorboard and a ramp when we bought it in 2016. If you need a ramp installed or require complicated hand controls, it could take over one year! It's a long process but it is worth it because you gain so much independence with being able to drive where and when you want to go!
You will need to go to the BMV to get your driver's license updated with information saying that you are allowed to use hand controls to drive a vehicle. I didn't have to take an additional paper test, they just put text on the back of my driver's license that says "RESTRICTIONS: C-Mechanical Aid" which I assume means hand controls.
There are many questions that come to mind with regards to driving after a spinal cord injury. I hope this article cleared things up for you and you plan to drive soon! Don't forget to watch my video on this same topic on my YouTube channel, where I make videos to help people live life just like they would've able-bodied.
Topics:
Spinal Cord Injury, Assistive Technology, Assistive Technology Devices, Wheelchair Accessible Vehicles, Adaptive, Spinal Cord
Stay Updated on Advancements On Traumatic Brain &
Spinal Cord Injuries
About the Author
Mason Ellis
Mason Ellis shares videos and articles with the Spinal Cord Injury Community based on his experiences living as a complete C5, C6, C7 quadriplegic survivor. Mason was injured on January 19, 2015 in an automobile accident which also caused a traumatic brain injury. Since recovering, his goal has been to help other survivors with his videos and raise awareness among the able-bodied population.
You can help support Mason by donating to his Go Fund Me Account where he aims to raise money to make more videos and purchase products that help him with daily tasks as seen in some of his videos. https://www.gofundme.com/MasonEllis011915
To view Mason's entire library of videos you can visit his personal YouTube Page here. If you would like to contact Mason directly his email address is: masonmreellis@gmail.com. You can also connect with him on Instagram.
See More Posts