For people living with high quadriplegia from a spinal cord injury, gaining reliable access to electronic devices that are built for use with keyboards and touch screens can be a real challenge. But new advancements in technology are making life a lot easier.
Two technological approaches are giving users total access to their devices. Those technologies are head tracking and voice control. The good news is that both Android and iOS are taking advantage of these advancements.
Head Tracking
Head tracking uses a combination of a device's cameras and augmented reality technology to identify where on the screen a user's nose is pointing. Facial gestures, such as opening and closing the mouth can function much like a tap on the touch screen.
Jabberwocky Touch-Free Accessibility is an android-based app that gives you access to email, games, internet, video, and all existing Android apps. iOS 13 has its own head tracking app which is comparable, but with slightly less reliability. Unfortunately, Jabberwocky has not expanded its Touch-Free Accessibility app for use in apple devices, since apple security protocols don't easily allow total-device control from third-party developers. But they do have a head-tracking-based web browser for iOS.
For more information about the Jabberwocky App, see our article from last week.
Voice Control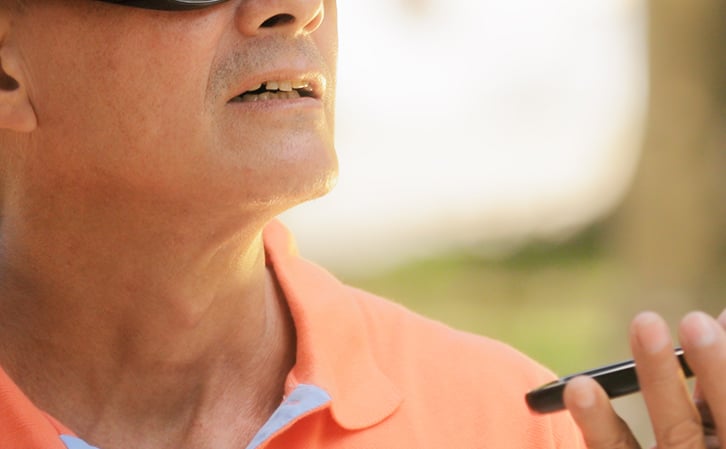 When it comes to controlling your device with your phone, the last year has brought about dramatic advancements. Both Android and iOS have come a long way with their own solutions. Google Voice Access for Android and Voice Control for iOS are lightyears ahead of traditional AI solutions such as Siri, when it comes to giving you complete control of the whole device. Both of these apps allow you to click on elements of the screen, scroll, dictate, and use every function of your phone with your voice.
What's best for me?
There are both advantages and disadvantages with both head tracking and voice control systems. So, ultimately, you'll have to be the one to decide what will work best for you. But here are a few pros and cons for each:
---
Head Tracking
Pros:
Simplicity,
Fine-grained control and efficiency
More suitable for games & browsing
Cons:
Requires the use of the neck (which some SCI patients may not have)
It is "always on"
---
Voice Control
Pros:
Speaking is already a learned action
Basic commands are super-easy
Great integration with speech-to-text
Cons:
Inefficient for fine-grain
Learning curve on different voice commands
privacy (if speaking in public)
---
Both head tracking and voice control are at a disadvantage in poorly filtered environments. For example, bright lighting can negatively impact head tracking, while loud background noises can affect your voice control. But advancements are being made in this area as well, and both technologies will get better with time.
Whichever technology you choose, you can rest assured that now there is a solution that will greatly improve your touch-free accessibility to your android and iOS mobile devices.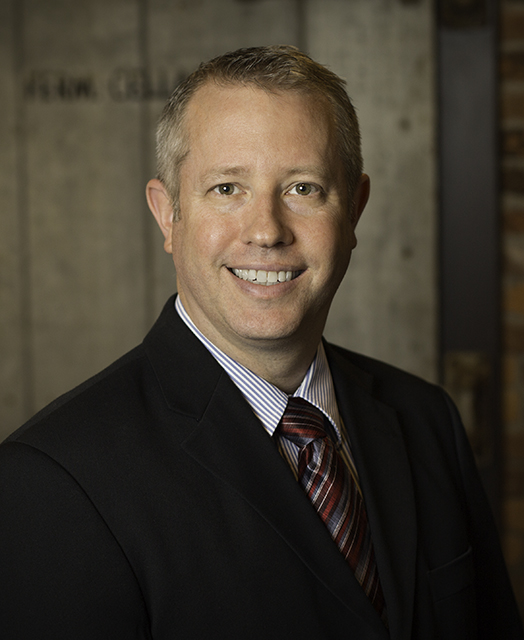 A the Director of Public Affairs at SpinalCord.com Vincent has had the opportunity to speak with thousands of individuals (and families) during every step of the recovery process. Vincent has combined his legal and marketing expertise to create the single largest resource for those impacted by a spinal cord or other catastrophic injury. While gathering and sharing these resources Vincent also spends time answering the SpinalCord.com hotline which allows him to better understand what families are going through. Vincent is actively involved in supporting various non profits within the SCI community, and is always open to helping in whatever way he can. Vincent also works with our sponsors Swope, Rodante P.A. to ensure families have every opportunity to obtain the resources which improve the quality of life for individuals after a spinal cord injury.
See what Swope, Rodante Has Done for Others With Catastrophic Injuries
Louis Tontodonato's Story
"What made me most excited was to be able to help my family, being able to pull the burden out of them that they've been struggling with. That's what made me feel the best. Everything else to come, is to come. And we're going to live life how we have been, just not going to have to worry about buying the supplies that I need."
"As I got better, which I did in the future, I think I remember researching them [Swope, Rodante P.A.] myself and found that they are very good at what they do. "