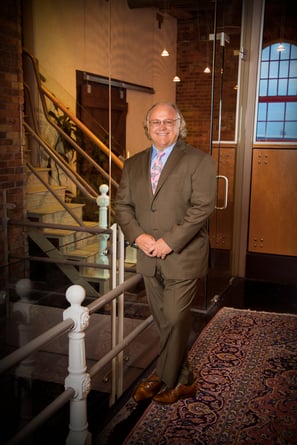 The team at SpinalCord.com would like to take a moment to thank Dale Swope a managing partner of our sponsor Swope, Rodante P.A., for his advocacy for our community-- it is nothing short of extraordinary.
Mr. Swope is an attorney who has devoted not only his practice, but his life, to helping others; both his clients and strangers. Without his support we would not be able to provide the resources and support to the Spinal Cord Injury Community or Traumatic Brain Injury Community which we pride ourselves on. That selfless dedication to helping others both known and unknown will be recognized by his peers throughout the legal community this Friday night when he is bestowed the Champion of Justice Award.
This award is given by the Tampa Bay Trial Lawyers Association, reserved for only those who demonstrate an exceptional lifetime commitment to the service of Justice. It is truly an honor to receive this award that has only been given out eight times in nearly 20 years.
The Tampa Bay Trial Lawyers Association (TBTLA) is a non-profit orgnization of lawyers who are dedicated to defending the Constitution in the United States and State of Florida. As a founding member of the TBTLA, Dale Swope has lived up to this dedication.
When Mr.Swope was told he had been chosen for this award, he stated:
"I am humbled to be in the company of the advocates who have come before me as leaders of our community, both inside and outside the courtroom."
The entire SpinalCord.com team—from our researchers and writers who compile the resources, to the agents on the phone and chat line with our community members every day—have been inspired by Mr. Swope to do their part in advocating for our community. We feel privileged to learn and be inspired by Mr. Swope and are proud he is being recognized for his service.