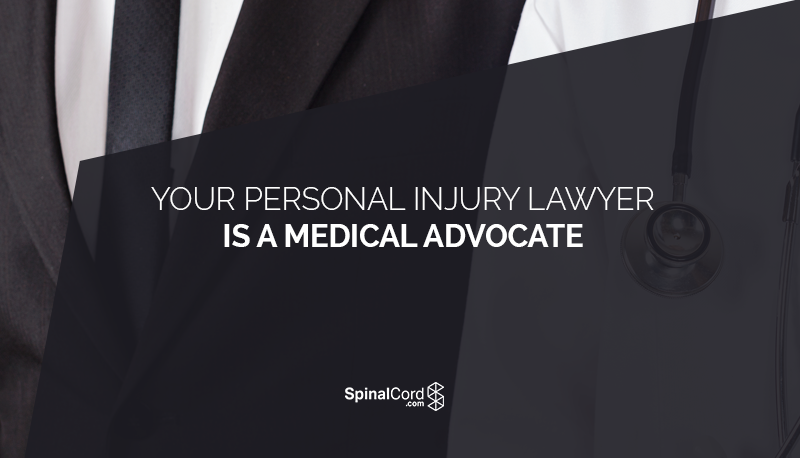 It's easy to dismiss personal injury lawyers as little more than litigators and negotiators. But your personal injury lawyer may be your best medical advocate. So much about our health care system is controlled by legal and bureaucratic red tape that you may need a lawyer to get the best possible care. Here's how your attorney acts as your advocate—and how to ensure you're getting the advocacy you need.
The Unpleasant Realities of Health Care Costs
In a system of managed care, it's not just doctors making medical decisions. Medical providers must also operate within insurance guidelines, which means a doctor might not recommend a potentially helpful treatment if he or she knows it is unlikely to be covered by insurance. Your lawyer can work with your insurer and your doctor to ensure that your claims are paid, ensuring you get the most comprehensive and affordable care available.
Denied and Undervalued Claims
Most personal injury sufferers have at least a few claims -- especially those for recovery-based therapies such as physical therapy -- denied. If your insurer has already declined your claim, or has only agreed to pay it in part, don't take this as the final word. Your lawyer may be able to appeal the denial or refile the claim. Not only does this put more money in your pocket; it can also affect future claims, offering you a clearer path to recovery.
Finding Appropriate Medical Care
A lawyer cannot and should not act as a substitute for a physician. Yet experienced personal injury lawyers have ample experience with local providers, and can point you toward the most appropriate care provider -- including specialized recovery clinics, alternative care that is likely to be covered by insurance, and doctors who have a strong reputation for patient advocacy and quality care. Don't shy away from asking your lawyer his or her opinion on your doctor.
Protecting Your Interests With the Insurance Company
Many personal injury victims are, at least at first, hesitant to hire a lawyer. They may be distracted by the large check the insurer offers them, or concerned about appearing greedy. Personal injuries, especially major ones such as a traumatic brain or spinal cord injury, can cost you a lot. Those costs include health care costs, but also lost wages and earning power. If you're worried about losing money, you might rush back to work too quickly, thereby stunting your recovery. By hiring a lawyer to recover the full value of your injuries, you ensure you have the funds to cover your costs, as well the ability to take time off of work and focus on getting better.
What Makes a Good Advocate?
You know that a good legal advocate can mean the difference between a speedy recovery and one that is rife with conflict. So how do you choose such an advocate. Shop around. Trust your gut. Ask people who have had success with their own cases for a referral. Then interview several different attorneys.
Ask some of the following questions:
Do you specialize in personal injury law?
How many cases like mine have you taken?
How long will it take to litigate my claim?
What are the strengths and weaknesses of my case?
How often should I expect to hear from you?
How much do you think my case is worth if it goes to trial? What about if it settles?
Is there anything I can do to strengthen the value of my case?
Are there any specific laws or court decisions that are especially relevant to my case?
Because anyone with a license to practice law can market themselves as a personal injury lawyer, these important questions help you assess whether or not you are hiring someone who truly understands the intricacies of personal injury law.
What Does Effective Advocacy Look Like?
You might have a very clear vision for how you would like your lawsuit to unfold. Like it or not, that vision might not reflect the realities of personal injury law. You're hiring a lawyer to serve as an expert advocate, not to do everything exactly as you wish he or she would do. So rather than embracing a lawyer who's giving you false promises and stroking your ego, consider the following hallmarks of effective advocacy:
A willingness to tell you when you are wrong, and to cite laws, precedent, and previous experience to support that claim.
Maintaining a functional relationship with the other side, even when they act unreasonably. You might want your lawyer to go to war on your behalf, but behaving abusively is one of the best ways to destroy any possibility of a meaningful settlement.
Offering alternative avenues to win your case, such as mediation and arbitration.
A willingness to explore additional legal remedies. For example, if you initially filed a personal injury suit and then were injured by a doctor, a good lawyer will weigh whether a medical malpractice suit might also be appropriate.
A strong working relationship with you and your care team. The best lawyers might not return your calls within minutes. After all, they have other clients. But they should clearly care about your case, understand your needs, and empathize with your pain.
Have you or a loved one suffered from a recent accident or injury for which someone else is at fault?
Click the chat button or call us at 877-366-7192 to talk to a legal expert right now about your options. You do not have to face these medical bills alone.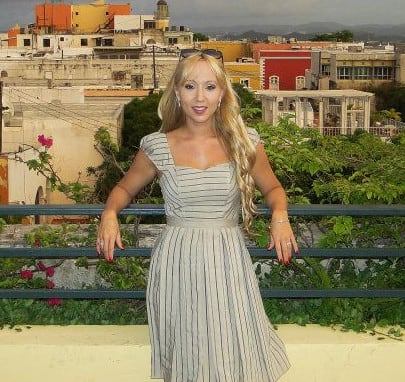 Zawn Villines is a writer specializing in health and legal journalism. Raised by a lawyer and lobbyist who advocated for spinal cord injury survivors, she is a lifelong advocate for spinal injury victims and their loved ones. You can connect with Zawn on Google+ below.
See what Swope, Rodante Has Done for Others With Catastrophic Injuries
Louis Tontodonato's Story
"What made me most excited was to be able to help my family, being able to pull the burden out of them that they've been struggling with. That's what made me feel the best. Everything else to come, is to come. And we're going to live life how we have been, just not going to have to worry about buying the supplies that I need."
"As I got better, which I did in the future, I think I remember researching them [Swope, Rodante P.A.] myself and found that they are very good at what they do. "