Welcome to ICD's Assistive Technology Initiative!
The Institute for Career Development (ICD) has been providing leading-edge workforce development programs for veterans and people with disabilities since 1917. Their training programs, internships, career planning and job placement services help to transform the lives of 1,000+ students each year. They have expanded their services to better serve people with Spinal Cord Injury and other physical disabilities by incorporating state-of-the-art assistive technology throughout their specialized vocational assessment, training programs, and job placement services. With the assistance of an OT consultant, they are able to create a pathway to employment thus forging greater inclusivity among individuals with varying disabilities.
Key Components
Wheelchair-accessible, adjustable desks

Portable adjustable desks

Accessible workstations featuring ergonomic keyboards, computer mice, touchpads, joysticks, and wrist supports

State-of-the-art eye tracking devices, along with matching monitors

High quality laptops with touchscreens

Headphones with in-line microphones (noise cancelling)

Computers/Laptops feature advance screen and dictation software
Accessible Trainings And Services:
Diagnostic Vocational Evaluations & Career Planning

IT Academy Networking and Security Training Program

Human Services Assistant Training Program

Office Technology and Business Skills Training Program

Work Readiness & Job Placement Services
Open House
Thank you for your interest in learning more about ICD's Spinal Cord Injury Program.
On November 13th, there will be another Open House event at 2PM.
All Open House events are held at ICD at the address below:
123 William St., 5th Floor
New York, NY 10038
To register for an open house, please fill out the following online form. If you need further assistance, please call Jovi Stevenson at 212-585-6095 or email at jstevenson@icdnyc.org.
Flexible Options are Available:
Open House (Webinar)
Open House (Onsite at ICD)
Open House (Offsite, per request)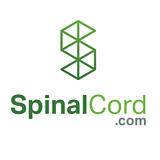 SpinalCord.com has been created as a resource for patients of spinal cord injuries and their families. Find everything you need to learn more about your injury, locate a doctor or treatment center, or discover financial relief to support you through this difficult time.
See what Swope, Rodante Has Done for Others With Catastrophic Injuries
Louis Tontodonato's Story
"What made me most excited was to be able to help my family, being able to pull the burden out of them that they've been struggling with. That's what made me feel the best. Everything else to come, is to come. And we're going to live life how we have been, just not going to have to worry about buying the supplies that I need."
"As I got better, which I did in the future, I think I remember researching them [Swope, Rodante P.A.] myself and found that they are very good at what they do. "