Help is here for many living with paralysis and it is free. Living with paralysis can be an overwhelming challenge for the millions of people who face it every day. And simple accessibility is the main reason why it is so difficult. For most of us, doing simple tasks such as turning on the lights or adjusting the temperature in our homes comes with very little thought or effort. But for someone who is paralyzed, they can be nearly impossible.
Fortunately, with the development of exciting new technologies which take advantage of artificial intelligence and voice activated technology, paralyzed individuals and caretakers have a new tool allowing them to do many of these tasks for themselves, those day-to-day activities that are so important to living independently.
Properly installed, Google Nest's Google Home Mini is one such device that has the ability to change the quality of people's lives for the better. This device is a smart speaker with Google Assistant, an interactive, artificial intelligence program built-in. Using the Google Home Mini allows people living with Paralysis to control a wide range of systems inside their homes using simple voice commands. With it, they can control lighting, temperature, electronic devices, communication, and can access a wide variety of useful information.
Now there is an exciting new development from Google Nest, is partnering with the Christopher and Dana Reeve Foundation. In celebration of the July 26, 1990 passing of the Americans with Disabilities Act, they will be providing up to 100,000 Google Home Mini devices, free of charge, to people living with paralysis.
To be eligible, applicants must:
Be living with a physical disability, mobility challenge, or paralysis, or be a caregiver providing care to such an individual.
Be living in the U.S.
You can follow this link to check your eligibility: https://googlenest.reevefoundation.org/ and order yours today if you qualify.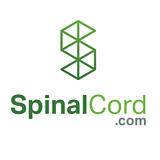 SpinalCord.com has been created as a resource for patients of spinal cord injuries and their families. Find everything you need to learn more about your injury, locate a doctor or treatment center, or discover financial relief to support you through this difficult time.
See what Swope, Rodante Has Done for Others With Catastrophic Injuries
Louis Tontodonato's Story
"What made me most excited was to be able to help my family, being able to pull the burden out of them that they've been struggling with. That's what made me feel the best. Everything else to come, is to come. And we're going to live life how we have been, just not going to have to worry about buying the supplies that I need."
"As I got better, which I did in the future, I think I remember researching them [Swope, Rodante P.A.] myself and found that they are very good at what they do. "