Trying to find an accessible cab anywhere in the US that can transport a powerchair is never an easy task. With them being sparse, even the largest cities in the country, it is an unfortunate state of affairs that needs to change. In the state of Florida, there are a handful of accessible transportation providers to consider. We've compiled the best transportation providers in various regions throughout the state below.
Orlando
- Comfort Ride Transportation: For anyone in the Orlando area, check out Comfort Ride Transportation. They offer full-size vans with lifts that can transport power wheelchairs of all sizes. They are based in Orlando, with their main business offering shuttles to Disney, airports and cruise ports. One of the best features of Comfort Ride is their timeliness. They will take you up to a group of 10 people anywhere in central Florida.
http://www.comfortride.info/wheelchair-taxi.html
West Florida
- Wheelchair Transport Service: If you need accessible cab service on the West Coast of Florida, Wheelchair Transport Service is a reliable option. They have been in service since 1972, offering non-emergency transportation. They also offer online booking. This cab service was initially started for hospital discharges, doctors appointments, transportation to rehabilitation facilities and other healthcare appointments, however, they now offer full-service cab transport, providing door-to-door transportation.
https://www.wheelchairtransport.com
Miami
- Super Yellow Cab: A taxicab company with 21 accessible cabs, Super Yellow Cab in Miami has been offering taxi services since the 1970s. How long they have been offering accessible taxis however is not on their site, but they are one of the most longstanding accessible cab providers in Miami. To request an accessible ride, it must be in the Miami-Dade area. To request a ride, you can do so with their app or by calling. They also offer rides 24 hours a day as well.
Tampa
- United Cab: If you're in the Tampa area, you can go wrong with United Cab. This taxi company has been providing cab service in the Tampa area for 50 years and they have several wheelchair-accessible cabs in their fleet. They offer 24 hours a day service and a texting service that confirms your ride and when it's on the way. They offer a fare estimator right on their site as well.
http://www.unitedcaboftampa.com/
Pensacola
- zTrip: Formerly Yellow Cab of Pe­nsacola, zTrip offers an accessible cab service that is one of the best in the state. For anyone looking for an accessible cab ride in the Pensacola area, they offer 24-hour service, as well as full local transportation. They also offer out of town rides and advanced bookings. You can book a ride with zTrip using their app or you can call.
https://www.ztrip.com/wheel-chair-accessible-vehicles/
Key West
- Five Sixes: For anyone in Key West, Five Sixes Taxi is the best option in town. They have an accessible vehicle in their fleet, which is one of the VPG Autos wheelchair accessible vehicles (they were made directly on the assembly line, making them safer). To book a ride, you must call. No app or online booking service is available. Their number: (305) 296-6666
https://www.facebook.com/KeyWestTaxi/
Remember, when calling any of the above cab companies, always make sure to specify you need a wheelchair accessible vehicle when requesting a ride.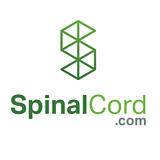 SpinalCord.com has been created as a resource for patients of spinal cord injuries and their families. Find everything you need to learn more about your injury, locate a doctor or treatment center, or discover financial relief to support you through this difficult time.
See what Swope, Rodante Has Done for Others With Catastrophic Injuries
Louis Tontodonato's Story
"What made me most excited was to be able to help my family, being able to pull the burden out of them that they've been struggling with. That's what made me feel the best. Everything else to come, is to come. And we're going to live life how we have been, just not going to have to worry about buying the supplies that I need."
"As I got better, which I did in the future, I think I remember researching them [Swope, Rodante P.A.] myself and found that they are very good at what they do. "