Very frequently, I hear from spinal cord injury survivors that they don't even know what to ask about, in terms of advice, because they've never been through this before. And that's perfectly natural. Spinal cord injuries are often catastrophic, they are life-changing, and nobody can possibly have natural answers without experience. In response to this, there's one piece of advice I always give: Connect with a local support group or individual, or someone online who has been through it before.
Survivors often feel that nobody understands what they're going through. And, for the most part, that's true. That's because few people have friends or family members who live with spinal cord injuries. So, your friends, family and colleagues simply lack experience. It's true – they really can't understand everything that's going on with an SCI. They don't know about the bowel, the bladder, or the sexual dysfunction. They don't know about any of that stuff that people can't see on the outside.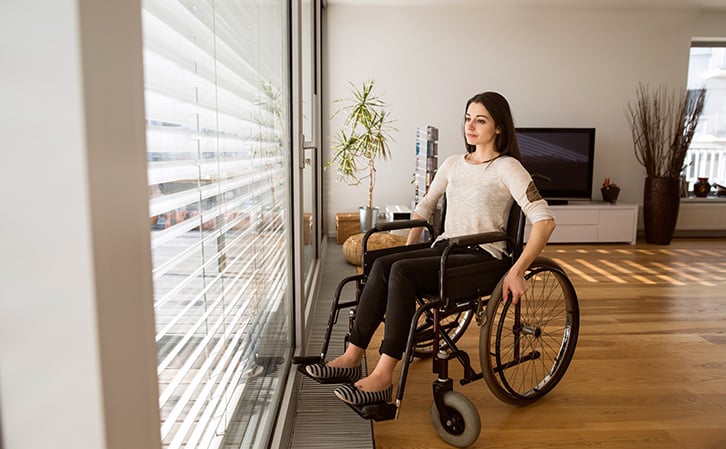 Almost everyone they talk to is very well-meaning when they approach you to say, "How can I help?," or "I want to help." But that doesn't mean that they really know or understand what someone is experiencing. That's where a support group, or finding that individual – that person to connect with – can be critical.
We frequently talk about support groups. And formal organizations can be great resources. But even social groups and adaptive sports groups built around catastrophic injuries are really just as good. It's really just about meeting up with people who have experienced this before, and have been through, or are going through the same thing.
If you live in a rural or less populated area, then it might be easier to connect online, virtually. But however you do it, you really should find a way.
That being said, not all groups are the same. And you might not necessarily connect with everyone that you meet in a support group. Just like any other social setting, sometimes you're surprised by those you have a lot in common with and those you get along with. But sometimes you just don't have a lot to talk about. That's why it's advisable to visit or engage with different people and different groups before you find one you're really comfortable with opening up to. It's important to feel comfortable, connecting and confident to ask questions in your group.
It may seem pretty obvious that one of the benefits of going to a support group is finding emotional support. But a lot of people don't realize how important that emotional support can be until they start attending a group, or they start to connect with someone who understands what they're going through. Or you may just feel like withdrawing and avoiding people so you don't have to talk about it. But that's not the best approach for your emotional health. People often say that when they find someone with whom they can be completely honest, that it's like a large weight coming off of their shoulders. And that's when you realize that no, you're not alone. That sense of togetherness can get you through a lot of the struggle.
The benefits of finding a good group go way beyond the emotional support. You can also gain access to people who can provide you with real-life answers. For example, you or a loved one may be experiencing a problem with frequent UTIs. You might be frustrated with that. You might need a referral for a good urologist. But a member of your group might be able to provide that referral. Or you may meet someone who has discovered a useful piece of adaptive technology that you haven't seen before. I've often been told that people get more insight from 15 minutes over a cup of coffee with someone who has similar experiences than they do through a whole hour with a doctor. That's often because support partners know the questions you're going to ask before you ask them. Or, perhaps they know the questions you should be asking, that you're not.
It can take time to acclimate to a group, or to find that person you can trust. But, when you do, it's really well worth it for you and for your family. And, eventually, you may become the expert and the person that others rely on for support.
So, here's the big question: How do you find those groups? We can help you find local groups through our website. Just visit us at spinalcord.com, then click on the "menu" button. Scroll over the "resources" tab and click on "support groups interactive map," under the "coping and support" column. From that page, you can click on your state, and a list of support groups will be provided by county.
If you have other specific question about this or other topics related to your spinal cord injury, feel free to contact us by clicking here. We're always happy to help you in any way we can.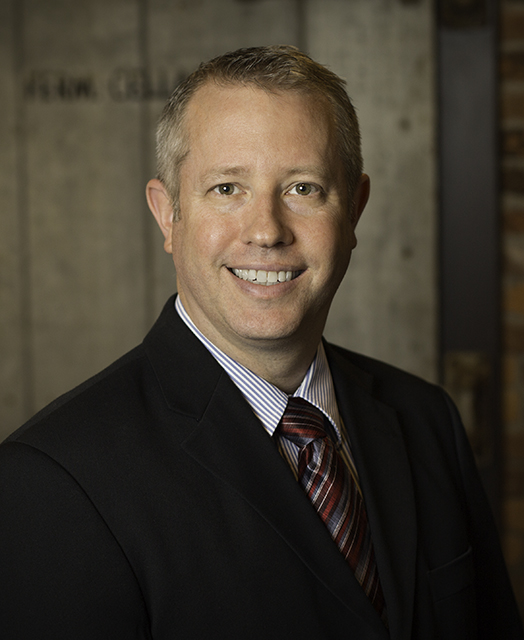 A the Director of Public Affairs at SpinalCord.com Vincent has had the opportunity to speak with thousands of individuals (and families) during every step of the recovery process. Vincent has combined his legal and marketing expertise to create the single largest resource for those impacted by a spinal cord or other catastrophic injury. While gathering and sharing these resources Vincent also spends time answering the SpinalCord.com hotline which allows him to better understand what families are going through. Vincent is actively involved in supporting various non profits within the SCI community, and is always open to helping in whatever way he can. Vincent also works with our sponsors Swope, Rodante P.A. to ensure families have every opportunity to obtain the resources which improve the quality of life for individuals after a spinal cord injury.
See what Swope, Rodante Has Done for Others With Catastrophic Injuries
Louis Tontodonato's Story
"What made me most excited was to be able to help my family, being able to pull the burden out of them that they've been struggling with. That's what made me feel the best. Everything else to come, is to come. And we're going to live life how we have been, just not going to have to worry about buying the supplies that I need."
"As I got better, which I did in the future, I think I remember researching them [Swope, Rodante P.A.] myself and found that they are very good at what they do. "