Chances are, after your injury you were told about service dogs. Many people with new injuries, and sometimes old, "poo-poo" them, thinking they're not necessary for their lives. More and more people, however, are realizing just how helpful service dogs can be, and they're popping up on Instagram with their own accounts, or at the very least being highlighted on their owner's accounts for their amazingness.
These dogs are inspiring people with disabilities each day, as well as people without disabilities, showing off this life-changing assistance. Service dogs truly have the power to change lives, and they do. Because of this, we scoured Instagram for the coolest #servicedogs on the site, and here's a sampling of some of the cutest #servicedogs around.
Molly Dog with a Blog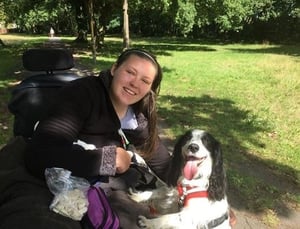 @molly_dogs_blog
Hailing from the UK, Molly is a four-year-old Cocker Spaniel assistance dog cared for Lucy Watts, a college student studying her master's in business in London. Molly received her assistance dog status last year after a lot of hard work. And this cute doggie also received a PDSA Order of Merit from the UK government for her humanitarian services.
Farrah the Service Doberman
Helping out her mama Jessa Suarez, a 24-year-old woman from California living with a chronic illness, Farrah the Service Doberman has more followers that her mama (by 2,000), and Jessa is quite ok with that. Dobermans may not the most common service dog, but their loyalty and intelligence make them a great option, as you can see from Farrah's chill demeanor.
Sirius Black the Magical Service Dog
A standard poodle with some serious style, Sirius Black is the service dog of Desiree Jaykins, a woman with RSD/CRPS and EDS. Sirius follows Desiree everywhere she goes, and he has had over 900 posts on his Instagram account showing his and Desiree's adventures together. He is often seen wearing black goggles for extra panache.
Nomi the Therapy Dog
A brand new service animal that landed in the loving arms of Lucy aka Lulu, a woman from Australia, just last July. Nomi is a Saint Bernard puppy being trained to be a service dog for Lucy on the spot, and they're thick into it. From the photos on Nomi's account, you can see the love she already has for her mom is something to behold.
Lychee the Service Dog
Not every service dog has to be big. Lychee is a miniature black poodle service animal cared for by Laura, a woman on wheels from Austria. They have been together since 2016, with Lychee receiving her service dog certification just this past March. Laura takes Lychee everywhere she goes as well and helps her exercise.
Kobalt the Service K9
A German Shepherd service dog cared for by Valentino, a man with a chronic illness, Kobalt shows why German Shepherds are one of the best service animals out there thanks to their peerless obedience. Valentino likes to bring Kobalt out whenever he can to show off his skills.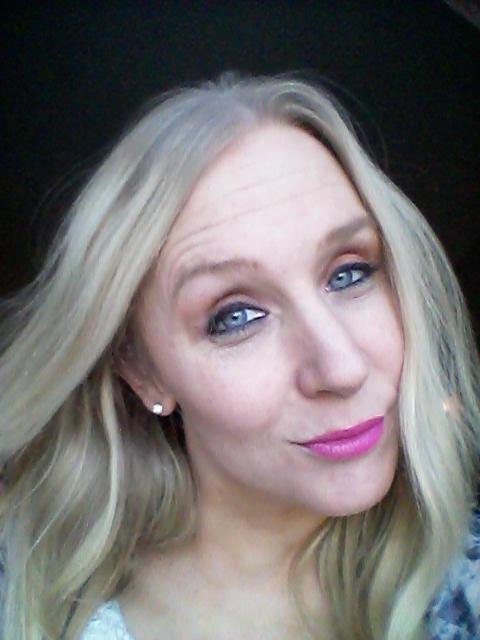 Since 1998, Tiffiny Carlson has been a prolific commentator on all things SCI in a number of prominent magazines, blogs and websites. Hailing from Minnesota, she was the SCI Columnist for New Mobility Magazine for 13 years and she currently works as the Executive Director of SPINALpedia, one of the leading websites for people with SCI to share videos and stories. She has been a C5-6 quadriplegic since a diving accident 24 years ago. Tiffiny has also been a fierce advocate for SCI research. In 2016, the Morton Paralysis Fund honored her for her work. While all SCI topics interest her, dating, love and the business of relationships have always been where her passion lies the most.
See what Swope, Rodante Has Done for Others With Catastrophic Injuries
Louis Tontodonato's Story
"What made me most excited was to be able to help my family, being able to pull the burden out of them that they've been struggling with. That's what made me feel the best. Everything else to come, is to come. And we're going to live life how we have been, just not going to have to worry about buying the supplies that I need."
"As I got better, which I did in the future, I think I remember researching them [Swope, Rodante P.A.] myself and found that they are very good at what they do. "