Car Brands That Offer Accessibility Reimbursements
Publish Date: August 04, 2022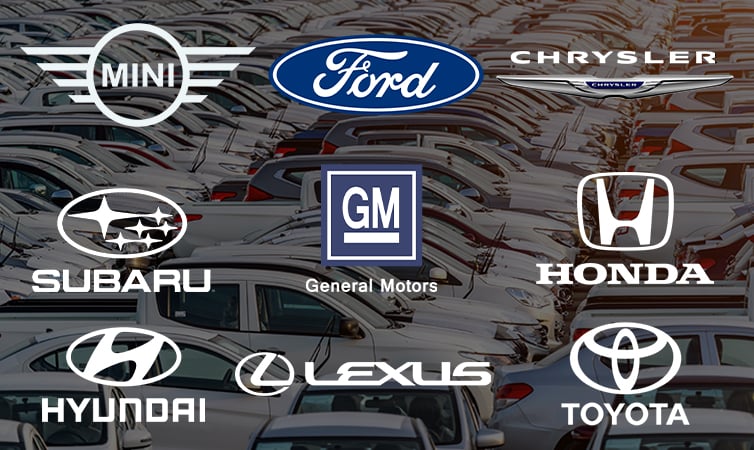 Accessible vehicles are one of the most important aspects of living an independent life for many people with spinal cord injuries. The freedom of being able to get into a vehicle and drive themselves wherever they would like is almost as freeing as walking again. Unfortunately, the cost of an accessible vehicle has a huge price tag.
To help offset the price, several well-known vehicle manufacturers have reimbursement programs to help pay for a portion of the cost. While the reimbursement may not cover the full cost of every adaptation needed, it is still a kind gesture. To discover the manufacturers that do offer reimbursements for accessible modifications, check out our list below.
Mini-Cooper
Let's start with the Mini Cooper SE. A popular electric vehicle, this small car can work for many people with paralysis if they're able to transfer themselves. One of the greatest aspects of this vehicle is that the manufacturer offers hand controls built right into the steering wheel. A hand brake lever and a wheel-mounted accelerator ring are the available hand control options and they can be installed in the factory. This vehicle manufacturer is the only one that we know of that offers accessible modifications straight from the factory floor.
Toyota
Toyota's accessible reimbursement program, Toyota Mobility Assistance Program, will offer up to $1,000 for accessibility modifications. Their minivan, the Toyota Sienna, is one of their most popular vehicles modified by people with disabilities. You must purchase or lease a Toyota vehicle through an authorized Toyota dealer to be eligible for this program. Learn more https://www.toyotamobility.com/financial-assistance
Ford
Ford offers their Ford Accessibility Reimbursement Program where they offer up to $1000 in reimbursements for any accessible modifications added to a Ford vehicle. To be eligible for their program, you must purchase a vehicle from a Ford dealer. They also offer their Ford Accessibility Program, where they can help identify the best vehicle and equipment. And if you're unsure about where to take your vehicle for the modifications, they provide qualified vehicle modifiers in your area. Learn more https://www.fordupfits.com/accessibility/financial-aid/ford-accessibility-reimbursement
Chrysler
Fans of Chrysler, including Jeep, Dodge, Ram, and Fiat, offer a maximum $1000 reimbursement for accessible modifications through their Chrysler Driveability Program. Chrysler was the first vehicle manufacturer to offer any kind of reimbursement program. Your vehicle must be purchased from a Chrysler dealer and your equipment must be installed within 6 months to be eligible for the program. They also offer a compatibility chart where they can help you find the best vehicle for your needs. Learn more https://www.fcausdriveability.com/
GM
For fans of GM, like Chevrolet, Buick, or GMC, they offer a $1,500 reimbursement program for accessible modifications, which is more than any other vehicle manufacturer is currently offering. Called the General Motors Mobility Reimbursement Program, they offer reimbursements for all new Chevrolet, Buick, and Cadillac GMC vehicles. They also offer their GM Accessibility Adaptive equipment program, where they give you 2 years of On-Star Safety and Security coverage and a remote access plan. To be eligible, you must have a permanent disability and the equipment must be installed by a licensed equipment installer. Learn more https://www.gmfleet.com/vehicles/upfit-applications/accessible-vehicles
Honda
Honda offers their Honda Customer Mobility Assistance Program which offers an accessible modification reimbursement of up to $1,000. You must purchase the Honda vehicle directly from a Honda dealer to be eligible for the program. Also, through their Mobility Solutions Program, they partner with both BraunAbility and VMI as approved equipment installers. Reimbursements are usually received within 4 weeks. Learn more https://automobiles.honda.com/mobility-assistance#panel-heading-5
Hyundai
The Hyundai Mobility Program is another straightforward accessibility reimbursement program offered by a vehicle manufacturer. Hyundai offers up to $1,000 to help offset the costs of installing adaptive equipment in any new or leased Hyundai vehicle. The vehicle must also be purchased directly from a Hyundai dealer and the adaptations must be made within 6 months of the purchase. Learn more https://www.hyundaiusa.com/us/en/special-programs/mobility
Lexus
At Lexus, they offer an accessible reimbursement program called Lexus Mobility Assistance. Offering up to $1000 to help pay for the expenses of installing adaptive equipment, this offer only applies to new or leased vehicles purchased directly from a Lexus dealer and must be completed within 12 months of purchase. The vehicle must also have 799 miles or less. And Lexus offers financing for the vehicle and additional accessible modification expenses through their Lexus Financial Services Mobility Financing Program. Learn more https://www.lexus.com/content/dam/lexus/documents/privacy/LexusMobilityForm.pdf
Subaru
For those who are interested in a Subaru, they offer a reimbursement program that can help pay up to $1,000 for accessible modifications. This program is called the Subaru Mobility Assist Program and only vehicles purchased from authorized Subaru retailers in the US are qualified. You must also have a medically recognized physical disability to be eligible and have a prescription or letter from a medical doctor for the adaptations. Your adaptations must also be done within one year of the purchase. Learn more https://www.subaru.com/owners/benefits-of-ownership/mobility-assistance.html
Topics:
Spinal Cord Injury, Mini-Cooper, Toyota, Ford, Honda, Lexus, vehicle, Chrysler, GM, Hyundai, Subaru
Stay Updated on Advancements On Traumatic Brain &
Spinal Cord Injuries
About the Author
Spinal Cord Team
The authors of Spinalcord.com are made up of attorneys, those in the medical field, and survivors of spinal cord injuries or traumatic brain injuries. Learn more about our team of authors including a brief biography that explains how they impact the SCI and TBI community.
Learn More About the Author