Coping Books for Children with Spinal Cord Injuries
Publish Date: December 08, 2020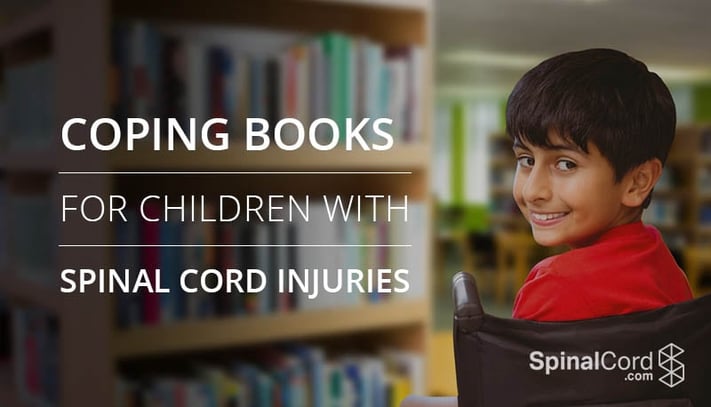 Children with spinal cord injuries face an uncertain future, and parents are often overwhelmed by the realities of caring for a child with such a severe injury. It's easy to feel totally alone and isolated. Yet spinal cord injuries are not uncommon, with the World Health Organization reporting that between 250,000 and 500,000 individuals sustain such an injury each year. Your child's spinal cord injury does not have to destroy your child's life, your family, or your shot at a blissful future.
No one should be expected to walk this path alone. All too often, though, parents of children with spinal cord injuries are frustrated by the lack of information they receive from doctors and other care providers. Explaining the injury to your child can feel daunting. But the right book offers hope, information, and reassurance that you aren't alone. Check out these supportive, compassionate, and entertaining books for children with spinal cord injuries.
Books for Children
Let's Talk About Being in a Wheelchair
Ideal for children under 12, this simple, to-the-point book addresses life in a wheelchair without stigmatizing disability. Instead, children are offered a hopeful portrait of what they can do, all while given practical and accurate information about spinal cord injuries.
The ability of children under the age of four to understand what a spinal cord injury mean is practically nonexistent. With very young children, parents should focus instead on navigating the challenges of regular doctor visits. Every child's favorite monster, Elmo, does precisely this.
This heartwarming story tells the tale of a little boy seeking his lost puppy. It doesn't directly address disability but is an ideal choice for children under 10 who need a reminder that a disability does not undermine their ability to live a "normal" life.
Ideal for notoriously hard-to-please preteens and teens, this book explains how the nervous system functions, using jargon-free prose.
Dewey Doo-It Helps Little Owly Fly Again
Perfect for kids under 10, this book encourages compassion, self-reliance, and a can-do spirit. It also normalizes spinal cord injuries, helping struggling kids feel less isolated and more valued.
This high-energy fantasy story relays the story of a boy spending time with his mother—a woman who just happens to have a spinal cord injury. For children worried about the future, Mama Zooms offers hope that those living in wheelchairs can do just about anything. This book is also great for siblings who need help conceiving of life in a wheelchair as "normal."
Books for Parents
How I Roll: Life, Love, and Work After a Spinal Cord Injury
If you need insight into life for children with spinal cord injuries, this memoir provides a compelling first-hand account of the recovery journey.
Few parents of disabled children are willing to admit how challenging their lives are. Yet every caregiver struggles. This book offers practical tips for finding meaning, retaining a sense of self, and managing stress amid the challenges of caring for your little one.
Spinal Cord Injury and the Family
This book treats spinal cord injury as a family issue, offering practical management tips in an empathetic voice. If you feel isolated or overwhelmed, this text can help you feel less alone.
Spinal Cord Injury: A Guide for Living
Hopelessness is an impediment to recovery. This book acts as an antidote, showing you the many ways your child can thrive in the face of a spinal cord injury. If you're ready to take the first step on the journey toward recovery—for both your child and your family—this is the book for you.
Do you have additional questions about helping your child cope with their spinal cord injury?
Topics:
Spinal Cord Injury
Stay Updated on Advancements On Traumatic Brain &
Spinal Cord Injuries
About the Author
Spinal Cord Team
The authors of Spinalcord.com are made up of attorneys, those in the medical field, and survivors of spinal cord injuries or traumatic brain injuries. Learn more about our team of authors including a brief biography that explains how they impact the SCI and TBI community.
Learn More About the Author