Germy Shopping Baskets? Alternatives for Wheelchair-Users During COVID-19
Publish Date: September 30, 2020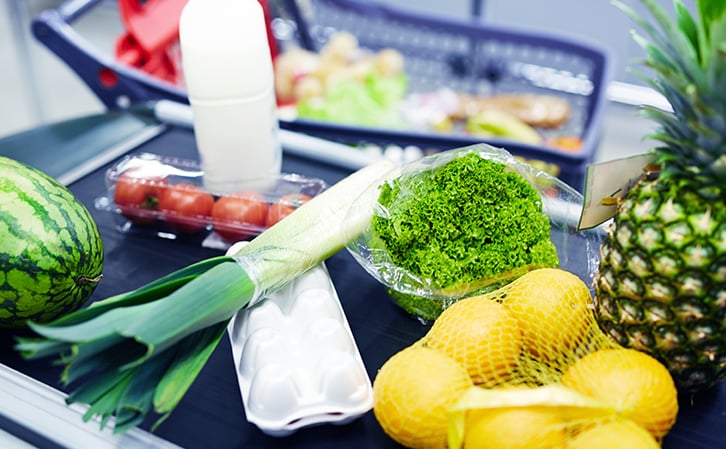 Shopping as a wheelchair-user already had its share of challenges before COVID-19. Many wheelchair-users prefer to use shopping baskets placed on their laps so they can shop on their own. Unfortunately, one of the biggest chains in the world, Wal-Mart, no longer provides shopping baskets. And because of the pandemic, many people don't want to use them because of the spread of the virus, especially if they're in a high-risk category like paralysis.
Shoppers noticed Wal-Mart removed their shopping baskets around 2014, and there are theories as to why Wal-Mart stopped providing shopping baskets years ago. Most people believe Wal-Mart only provides shopping carts to encourage more shopping.
Whether you are a fan of Wal-Mart and wish they had shopping baskets, or you would rather have a basket of your own because of the pandemic, the good news is that you can buy your shopping basket at various places online. And depending on your transportation to and from the store, there are a variety of styles available to suit your needs.
If you want to stay safe during the pandemic as a wheelchair-user while shopping, having your shopping basket is one of the smartest things you can do. Here are four shopping baskets that work great for people with spinal cord injuries.
Red Shopping Basket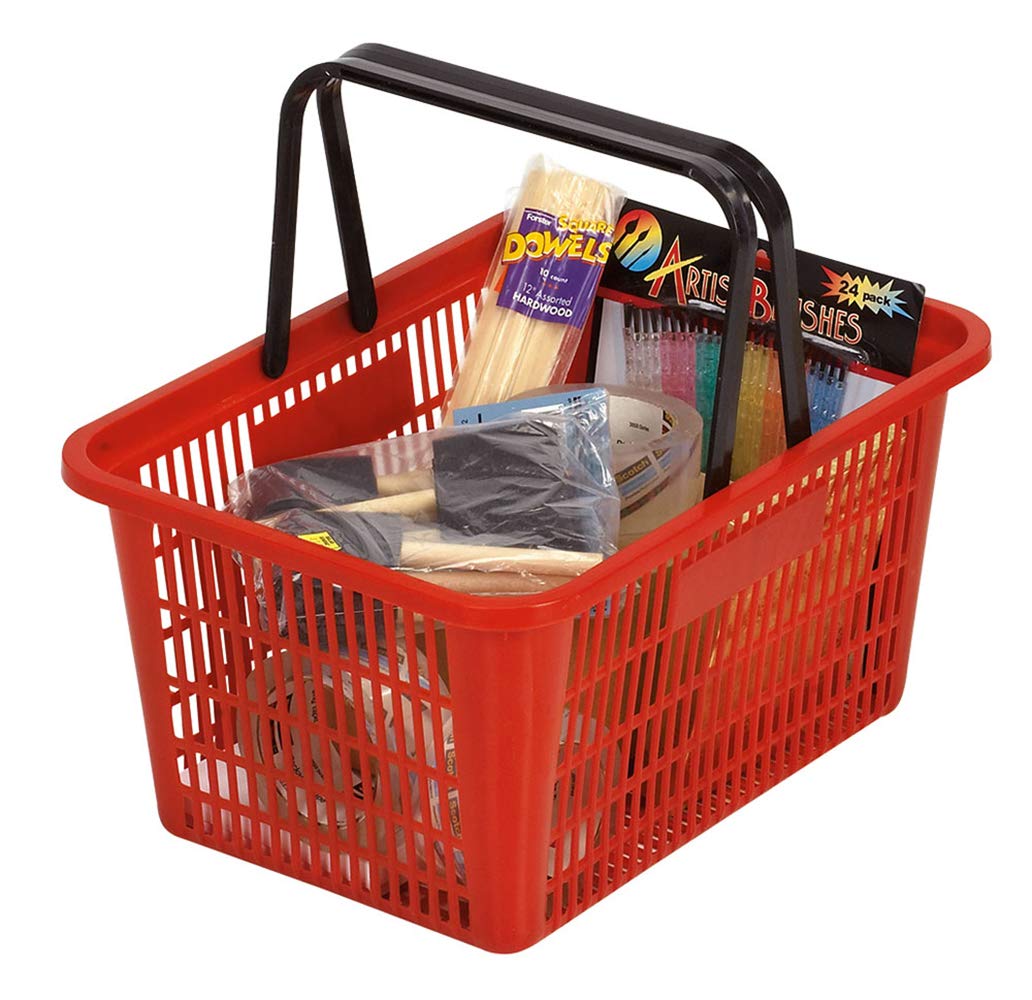 This simple shopping basket available on Amazon is hard plastic and holds approximately 5 gallons of products. This is similar to the shopping baskets available at Target, and it has hard plastic handles that are easy for low-level quadriplegics to grab with paralyzed hands. For those who use walkers, this shopping basket fits good on walkers. Learn more here.
RSPV Collapsible Basket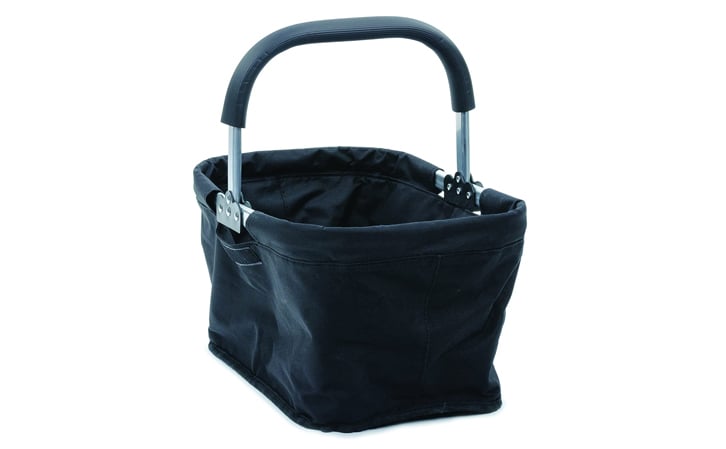 For those who use public transport or roll to the store, this collapsible shopping basket from RSPV International is a great option. It can be folded and flattened, making it easy to store right on your wheelchair. This basket also has a large zippered compartment for storing keys or credit cards. And it's made from polyester fabric for easy cleaning. Learn more here.
CleverMade Collapsible Plastic Basket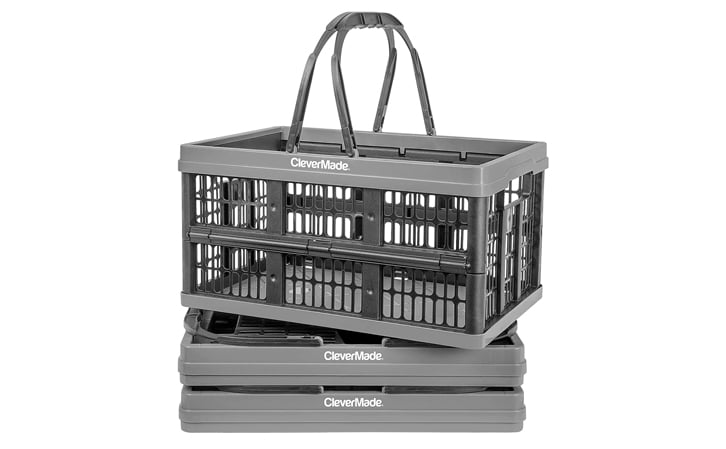 If you want a shopping basket that is made from hard plastic, but you also would like it to collapse, the CleverMade Collapsible Plastic Basket is a great option. A utility basket with a grated wall design that lets you see the contents inside, this is great if you want to see what is in your basket easily. There is a push-button on the bottom of the basket that makes the shopping basket quickly fold flat as well. The CleverMade basket has a load capacity of 22 pounds. Learn more here.
BagPodz Reusable Grocery Bags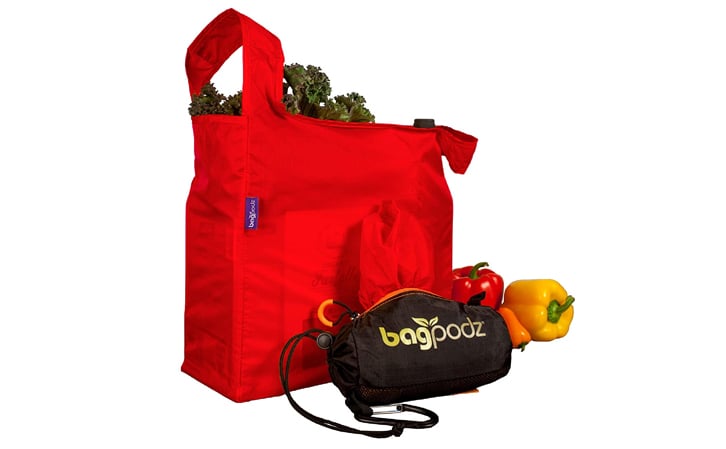 If you rather not carry your shopping basket and want to clip it to your wheelchair instead, check out the BagPodz Reusable Grocery Bag. If you live in New York State, this bag needs single-use plastic bag laws. It can also fold small and it can fit anywhere on your wheelchair or in your vehicle. To use a BagPodz, simply pull a bag out of the pod and it instantly stands up. You get 10 per purchase. These are also made from rip-stop nylon so they can be washed easily. Learn more here.
The world is changing fast because of COVID-19. It is always now wise to air on the side of caution, and making a reusable shopping basket part of your new norm is an easy way to stay safe; especially if you have a spinal cord injury. The hardest part might be remembering to bring it with you. Adding a reminder on your phone can help.
Topics:
Spinal Cord Injury, Paralysis, Quadriplegia, Spinal Cord, Amazon, Shopping, Shopping Baskets
Stay Updated on Advancements On Traumatic Brain &
Spinal Cord Injuries
About the Author
Spinal Cord Team
The authors of Spinalcord.com are made up of attorneys, those in the medical field, and survivors of spinal cord injuries or traumatic brain injuries. Learn more about our team of authors including a brief biography that explains how they impact the SCI and TBI community.
Learn More About the Author