Get to Know the Georgia Brain and Spinal Injury Trust Fund Commission
Publish Date: September 01, 2020
Spinal cord injuries and brain injuries are without a doubt some of the most life-changing injuries that can happen to a human being. Not only are they lifelong, but they can also be very expensive and put many people and families in debt as they try to pay for basic things such as medical bills, adaptive vehicles, and home modifications. The average American family does not have extensive amounts of money on hand for such a situation.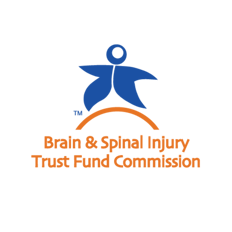 To help prevent this from happening, for those living in Georgia a commission was created to help money-strapped individuals in areas where traditional resources such as Medicare and Medicaid do not provide enough funding. This commission that is changing lives is called the Georgia Brain and Spinal Injury Trust Fund Commission and it was created over twenty years ago. Georgia voters voted in favor of the commission being formed in November of 1998.
It was overwhelmingly approved, with 73% of voters agreeing to create this unique trust fund. This is a margin greater than 2-1, which is significant. All money in the trust fund comes from a surcharge on drunk driving fines that Georgia collects each year. Every person who gets a DUI in Georgia must pay this trust fund fine, which the state gives directly to the commission.
What makes this commission so good at finding people in need is that more than half of the commission's members have brain injuries or have paralysis, which ensures the funding is given to the right individuals and for the right reasons. The commission receives thousands of requests every year but approves many of them.
Stories of those who've received money from the trust fund can be found on their site. One of these stories is LaQuan Taylor, a navy veteran, was shot in a burglary in 2015. He woke up an incomplete T12 paraplegic. After his injury, his medical bills became insurmountable because at the time of his injury he was in between jobs and was not covered by medical insurance. Before he knew it, he had lost his car because his credit score had dropped. He was in desperate need of assistance.
Fortunately, the trust fund was able to help LaQuan as he slowly rebuilt his life. He is now walking with a walker and returning to school to earn a website design and development certificate. And the most exciting part? The trust fund was able to buy LaQuan a newly modified vehicle so he could drive again.
The trust fund ward grants in many different areas of assistance. For example, they will help pay for adapted vans and other transportation costs related to your disability such as going to medical appointments, assistive technology like technology to operate household items using your voice, medical and rehabilitative care such as activity-based therapy, home access modifications, personal support services, and durable medical equipment. The trust fund grants cover a wide variety of needs.
And there are many people in need. For example, a former hunter may require an all-terrain track wheelchair to get out into the wilderness again. Because this helps with recreation needs related to the hunter's disability and it can help with mental health, they will likely help pay for such a request. Since 2003, the trust fund has awarded over $25 million in grants to Georgians with a brain and spinal cord injuries.
The Georgia Brain and Spinal Injury Trust Fund Commission is truly extraordinary. A rare agency to find across the US, this trust fund provides people with paralysis an additional funding resource that can take them from a dark place and bring them into the light. To learn more about this commission, check out the link below.
- Learn more of The Georgia Brain and Spinal Injury Trust Fund Commission here.
Topics:
Spinal Cord Injury, Paralysis, Spinal Cord, Georgia, Trust Fund
Stay Updated on Advancements On Traumatic Brain &
Spinal Cord Injuries
About the Author
Spinal Cord Team
The authors of Spinalcord.com are made up of attorneys, those in the medical field, and survivors of spinal cord injuries or traumatic brain injuries. Learn more about our team of authors including a brief biography that explains how they impact the SCI and TBI community.
Learn More About the Author