Lauren & Ryan's IVF Journey with SCI
The Bennifers and Brangelinas of the world pale in the adorableness of Team Buck, the nick name Lauren and Ryan Buck call themselves. And they really are a team, as the last nine years have melded them into a solid unit that can withstand anything, including paralysis and several failed attempts at In Vitro Fertilization (IVF).
When Lauren and Ryan first met in 2005, Ryan was able-bodied. "We met at the local watering hole," says Lauren. The two are from Goodhue, Minnesota. "He knew some people I was with. We started talking and he called me on Super Bowl Sunday and asked me out. We went out on our first date a week later on 2-11-2005." Within two years, the couple was engaged, but then his injury occurred.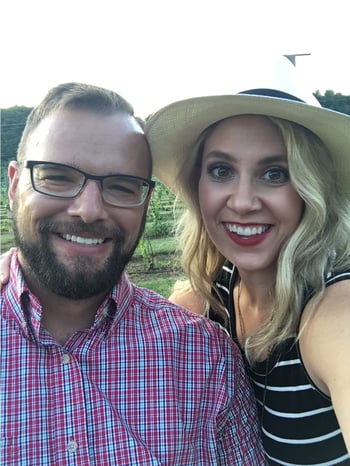 "Ryan was in a snowmobile accident, a freak accident, no alcohol involved, wasn't being reckless either. He hit 3 trees, broke his left femur & burst fracture on T5." "He pretty much bounced off of 3 trees and his helmet saved his life." They were engaged at the time and had a wedding date set for Sept 20th, 2008.
After his injury, the couple persevered. They waited to get married until July 9, 2010, but they always knew they wanted to have children. They knew however things were going to be different now that Ryan was a paraplegic. Fortunately they had savings, which they decided to use on IVF at the Mayo Clinic, which was only 30 mins away.
However, their experience at the Mayo Clinic was not successful. "We had one full round of IVF with Mayo where we ended up with 7 viable embryos. We transferred 2 the first time (2012) and had no success. We had 5 left that we froze. In the first part of 2013, we transferred 2 frozen embryos with no success. At the end of 2013, we had 3 frozen embryos left and we started the process of preparing my uterus for the transfer and then that got canceled because I formed uterine polyps."
In the next year, Spring 2014, Lauren continued to struggle with uterine polyps. Eventually, the couple had two more embryos transferred but they were also unsuccessful. That was when Ryan and Lauren decided to get a second opinion. "We had a consult with Dr. Randal Corfman at the Midwest Center for Reproductive Health, located in Maple Grove, MN. His plan was different and he also agreed with me that I had PCOS (polycystic ovary syndrome)."
In the beginning of 2017, Lauren and Ryan began a round of IVF with their new doctor and, fortunately, after two transfers one of the embryos was successful. "We found out we were pregnant on April 17th!" Dealing with the failed previous IVFs, however, took a toll on their pocketbook and relationship. "Dealing with failed cycles is so hard, especially when it seems like everyone else around you is getting pregnant or is already pregnant. Ryan I both learned to mourn each failed cycle. We considered these embryos to be babies," says Lauren.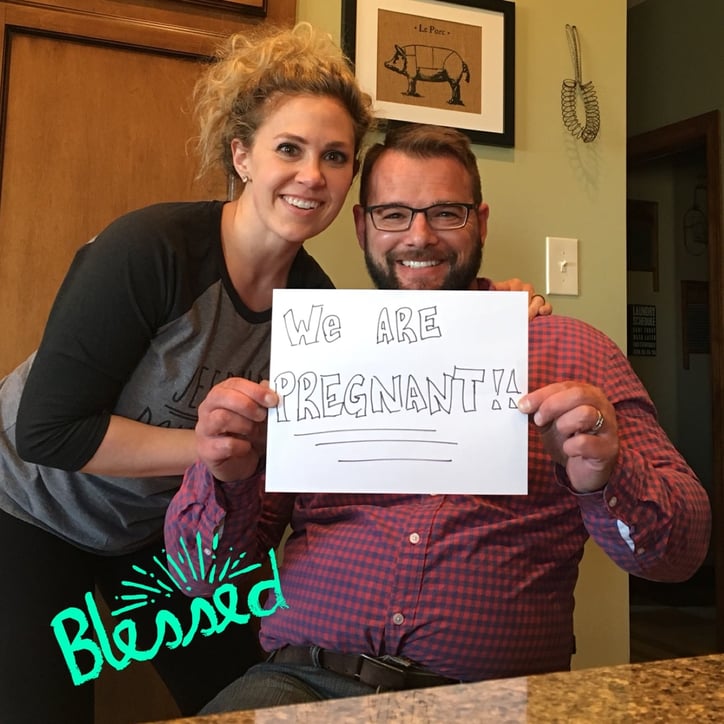 "Through mourning came acceptance. Ryan and I have a strong faith in God so we know that His plan for us was different then what we had planned. You need to have a support system and you need to be able to communicate with your spouse on your feelings. Also, having a group of people you know that have gone through the same thing helps tremendously, or even if its just another couple."
In case you're curious about numbers, the cost to retrieve Ryan's sperm was $35,000 (not covered by his insurance) and each of the surgeries that Lauren had were $10,000 each. They spent another $21,000 at their second doctor, and were able to take a loan through Prosper Health to help with the rest.
As for advice for other SCI couples? "Have a support system," says Lauren. "Have a good strong relationship with your spouse, be open and honest, keep communication lines open and stay positive. If you have a faith, keep your faith strong. Try not to stress. If you have failed attempts, its ok to take breaks, live life, have fun! Your whole life becomes IVF when you are in it so taking time to just feel normal again is good."
Lauren and Ryan's bundle of joy is due in December. We wish them the very best!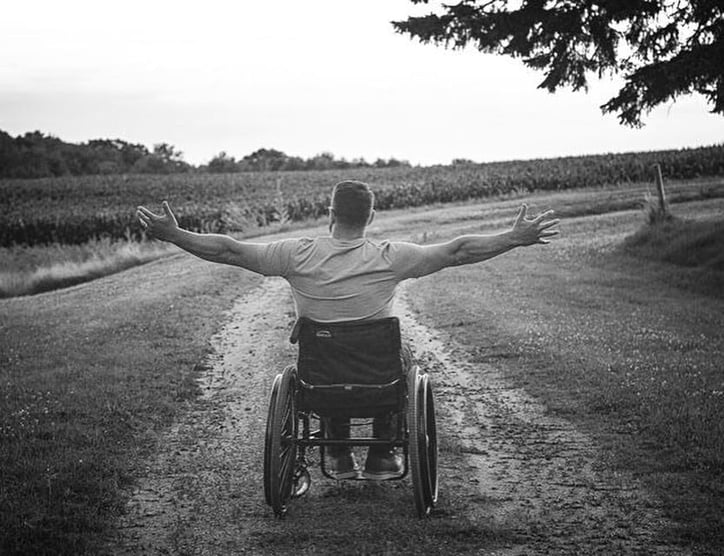 Are you a couple with a SCI partner and have tried IVF? Please share your experiences in the comments below
- Their blog: Adventures with Wheels and Heels http://www.adventureswithheelsandwheels.com
- Follow them on Instagram: https://www.instagram.com/adventureswithheelsandwheels/
Photos courtesy of Lauren and Ryan Buck
Topics:
Survivor Stories & Inspiration, Family & Relationships
Stay Updated on Advancements On Traumatic Brain &
Spinal Cord Injuries
About the Author
Tiffiny Carlson
Since 1998, Tiffiny Carlson has been a prolific commentator on all things SCI in a number of prominent magazines, blogs and websites. Hailing from Minnesota, she was the SCI Columnist for New Mobility Magazine for 13 years and she currently works as the Executive Director of SPINALpedia, one of the leading websites for people with SCI to share videos and stories. She has been a C5-6 quadriplegic since a diving accident 24 years ago. Tiffiny has also been a fierce advocate for SCI research. In 2016, the Morton Paralysis Fund honored her for her work. While all SCI topics interest her, dating, love and the business of relationships have always been where her passion lies the most.
See More Posts