Mason Ellis suffered a spinal cord injury, traumatic brain injury, and other injuries in a vehicle accident on January 19, 2015. After being released from rehab and returning home, he realized that he couldn't do anything that he was able to do before his injuries.
Mason began looking on the internet for information, but couldn't find what he was looking for. He tried figuring things out on his own and started recording videos to help out others injured like himself.
Today Mason introduces himself to the SpinalCord.com community and announces that he will be contributing videos to help others facing the same challenges he has faced.
If you have questions for Mason or videos you would like to see him demonstrate for the community please comment below or reach out to the SpinalCord.com team.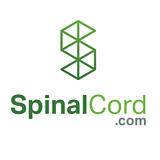 SpinalCord.com has been created as a resource for patients of spinal cord injuries and their families. Find everything you need to learn more about your injury, locate a doctor or treatment center, or discover financial relief to support you through this difficult time.
See what Swope, Rodante Has Done for Others With Catastrophic Injuries
Louis Tontodonato's Story
"What made me most excited was to be able to help my family, being able to pull the burden out of them that they've been struggling with. That's what made me feel the best. Everything else to come, is to come. And we're going to live life how we have been, just not going to have to worry about buying the supplies that I need."
"As I got better, which I did in the future, I think I remember researching them [Swope, Rodante P.A.] myself and found that they are very good at what they do. "