Mississippi TBI/SCI Trust Fund: Providing Transitional Support & More
Publish Date: October 30, 2020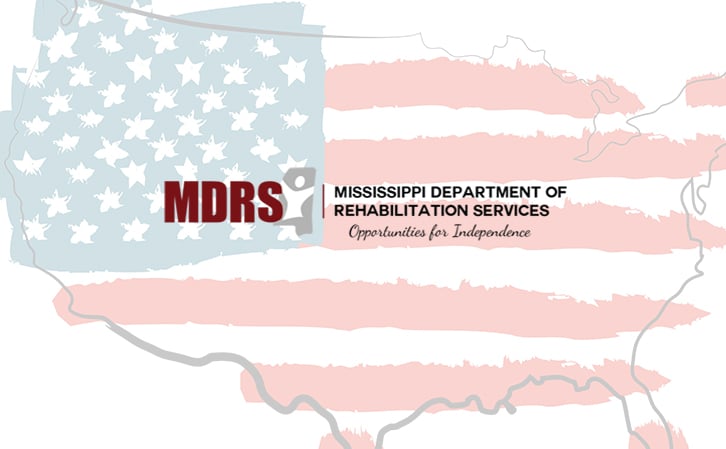 For people with spinal cord injuries and brain injuries living in Mississippi, the Mississippi TBI/SCI Trust Fund is one of the most important programs in the state. Created in 1996 by the Mississippi legislature, the Mississippi TBI/SCI Trust Fund was intended to help people with brain injuries and spinal cord injuries living in the state be as independent as possible. This program provides funding for a variety of services that have become indispensable to Mississippians with brain and spinal cord injuries.
Without this funding, Mississippians with disabilities would be woefully under-served. With critical services covered such as attendant care for those with new injuries to home modifications for those with permanent mobility disabilities and paralysis, the Mississippi TBI/SCI Trust Fund is a go-to tool for every person in Mississippi with a TBI or SCI. Learn the eligibility requirements for the Mississippi TBI/SCI Trust Fund and the services it provides to the citizens of Mississippi, below.
Eligibility
One of the greatest things about the eligibility requirements of the Mississippi TBI/SCI Trust Fund is that you do not have to sustain your injury in the state of Mississippi to be eligible. You only need to be a resident of Mississippi regarding the requirements of your citizenship in the state. To establish residency in Mississippi, you must live in the state for 12 months and have a state ID or tax returns to prove it.
In addition to being a resident of Mississippi, you must have either a TBI, a traumatic brain injury, or an SCI, a spinal cord injury. It is also important to note that there is a $35,000-lifetime cap on each person receiving funds from the Mississippi TBI/SCI Trust Fund, excluding Transitional Attendant Care Services and Respite Care. This is not a trust fund that someone can use indefinitely, however, but it is very helpful for transitional services.
In addition to being a resident of Mississippi and having a TBI or SCI, you must also be medically stable to be eligible. This means you can have no life-threatening condition and you can also not need an IV drip. Lastly, you must not receive support for the services or medical equipment in need from any other state or federal program. If a service is covered by another program, it is by default not eligible to be covered by the trust fund.
Services Funded by the Trust Fund
There are five areas that the TBI/SCI Trust Fund helps with. The first is Transitional Attendant Care. Although it only provides funding for up to 12 months, it is highly helpful for those in the first year of their injury and going home. Very often there is a wait for personal care in the home to be approved so this is a great short-term solution. Attendants assist with all types of daily living activities.
The TBI/SCI Trust Fund will also help provide funding for Specialized Medical Equipment. Very often certain wheelchairs, hearing aids, bathroom lifts, special splints, and many other critical pieces of medical equipment are not covered by Medicare or Medicaid, or by any private insurance either.
Home Modifications are also covered up to $35,000 for those needing to make their home more wheelchair accessible, such as adding a ramp for widening doorways. These modifications however cannot increase any of the square footage of the home; it can only make it more accessible.
And Vehicle Modifications are also covered by the trust fund. Many people need a modified minivan for example, such as adding a ramp or hand controls. And lastly, Respite Care is covered. Respite care is a relief for a person's caregiver. A recipient can receive up to 288 hours of respite care each year for their caregivers.
In addition to helping individuals with brain and spinal cord injuries, the TBI/SCI Trust Fund also awards sub-grants to various organizations throughout the state of Mississippi. These organizations must either provide programs that highlight prevention and education of brain and spinal cord injuries, provide projects that help with transitional living, or organizations that help these individuals get out and enjoy recreation again.
To sign up for services from the TBI SCI Trust Fund, you must contact the Office of Special Disability Programs in your county. To find the office for your county, you can search here: https://www.mdrs.ms.gov/About/Pages/Location-Finder.aspx. Otherwise, you can call the following number 1-800-443-1000.​
- Learn more: https://www.mdrs.ms.gov/SpecialPrograms/Pages/TBISCI-TRUST-FUND.aspx
Topics:
Paralysis, Brain Injuries, Spinal Cord Injuries, Brain Injury, Caregiving, Trust Fund, Support
Stay Updated on Advancements On Traumatic Brain &
Spinal Cord Injuries
About the Author
Vincent Dolan
As the Director of Public Affairs at SpinalCord.com Vincent has had the opportunity to speak with thousands of individuals (and families) during every step of the recovery process. Vincent has combined his legal and marketing expertise to create the single largest resource for those impacted by a spinal cord or other catastrophic injury. While gathering and sharing these resources Vincent also spends time answering the SpinalCord.com hotline which allows him to better understand what families are going through. Vincent is actively involved in supporting various non profits within the SCI community, and is always open to helping in whatever way he can. Vincent also works with our sponsors Swope, Rodante P.A. to ensure families have every opportunity to obtain the resources which improve the quality of life for individuals after a spinal cord injury.
Learn More About the Author