Musicians With Spinal Cord Injuries
Publish Date: February 11, 2020
Music has long been known for its healing abilities. Whether you're performing music or basking in its glow, it has the uncanny ability to make you feel better. This is why it comes as no surprise that so many people with paralysis enjoy creating music. It can help you feel whole and beyond your spinal cord injury, if just for a moment. There are hundreds of musicians around the world with spinal cord injuries. Here are seven artists worth checking out.
Eric Howk, Guitarist for Portugal, The Man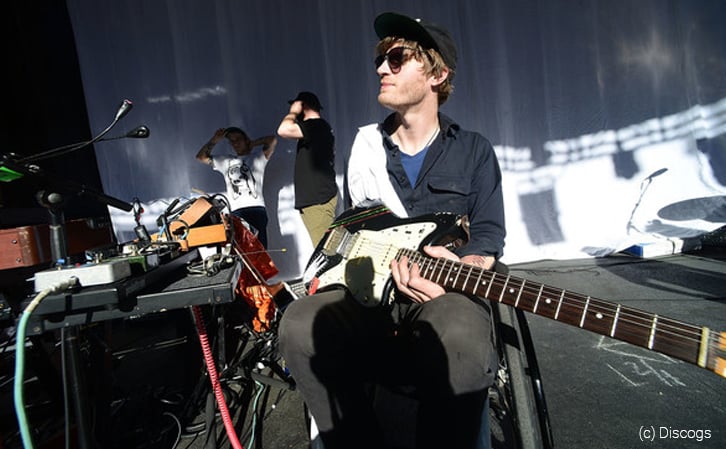 If you're a fan of the indie rock, chances are you've heard of Portugal. The Man. A rock group that won Best Pop/Duo Performance at the 2018 Grammy Awards, the band's guitarist Eric Howk became a paraplegic in 2007. He was 25 years old and contemplating switching bands when he was injured, but a tragic accident occurred when a wall he was leaning against fell. The impact left him a T4 paraplegic. While in rehab in Portugal, The Man band members visited him and recorded with him in the hospital room. Since that time, he has been a band member and has been busy traveling the world performing. Learn more: https://www.erichowk.com/
Freaque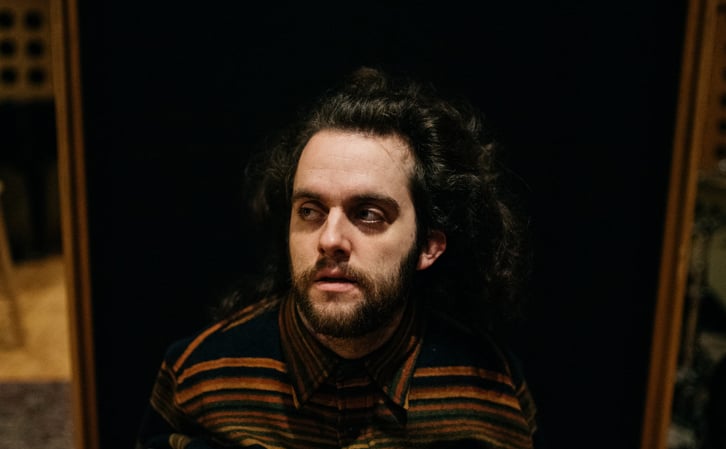 Gabriel Rodreick aka Freaque, a C5 quadriplegic from Minneapolis, has always been musically inclined. A gifted pianist before his injury at the age of 15 in a diving accident, now without the use of his fingers he still plays the piano, but with the use of a pencil. He has a deep powerful voice. Freaque was previously in a band called Treading North and he is also in a dance project called The Cripple's Dance. Learn more: https://www.youtube.com/watch?v=H0drw3ITMdI&feature=emb_title
4 Wheel City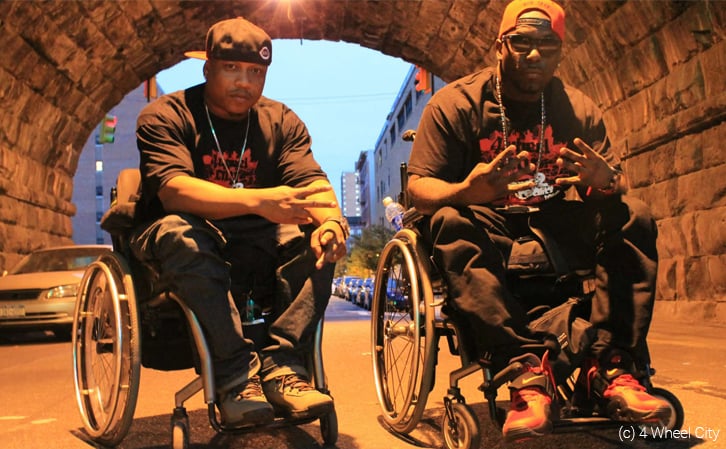 Both a hip-hop group and an entertainment organization, 4 Wheel City is comprised of two rappers who are both paraplegics from gun violence. The first member is Namel "Tapwaterz" Norris and the second member is Ricardo "Rickfire" Velasquez. They perform both original kinds of music and put on motivational performances to teach kids about the dangers of gun violence. The duo has also performed at radio stations and clubs across the country. Learn more: http://4wheelcity.com/pages/
Tim McCallum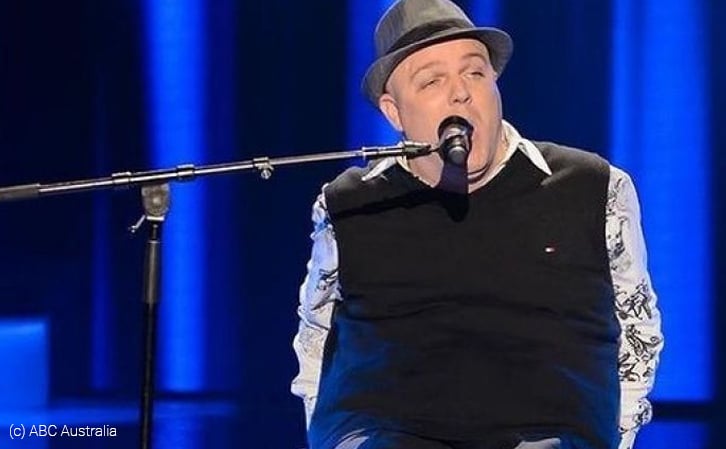 A singer and motivational speaker from Australia, Tim McCallum is one of the only quadriplegic opera singers in the world. Injured at the age of 18 in a diving accident, he was already rising through the ranks in the music industry. After his injury, doctors told him he would no longer be able to sing, but instead, he changed his technique to overcome his paralyzed torso muscles by holding onto the back of this wheelchair to project his voice. Learn more: https://www.timmccallum.com.au/
Kebra Moore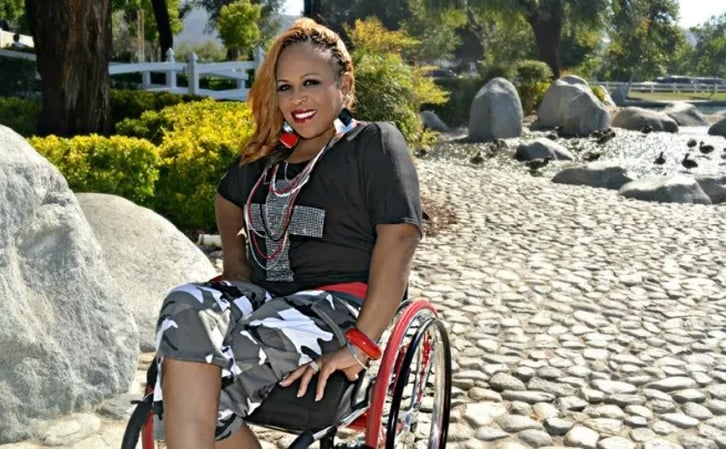 A gospel singer from Texas, Kebra Moore grew up loving to sing and had her eyes set on a future in the music industry. She was injured as a young woman in a car accident but refused to no longer do what she loves. She returned to singing and now travels across the country giving both motivational and singing performances. Her song "Troubles" was nominated for BET Music Award for Best Gospel Song and Video.
Tobias Forrest, Former Singer of Cityzen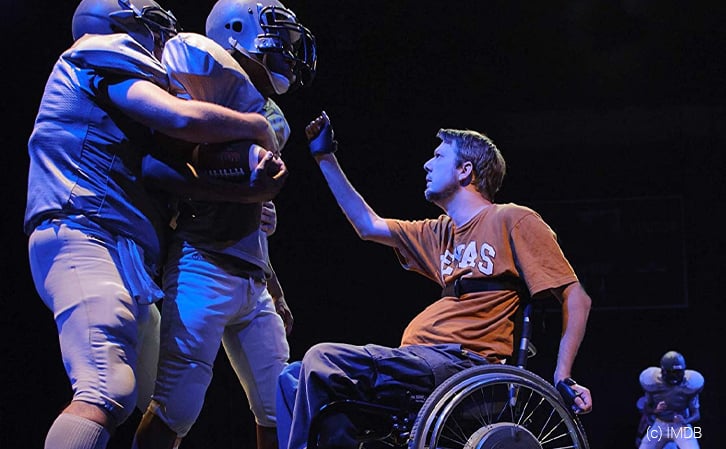 Both a singer and actor, Tobias Forrest was the lead singer for the progressive funk rock band Cityzen. Paralyzed in a diving accident in the Grand Canyon when he was 22 years old, he reconnected with people from his youth to form a band. Try as he might forge a new career path, he returned to his first love - music. At the band's height, they played SWSX and at the Hard Rock Casino in Las Vegas. Tobias is now busy acting. Learn more: https://abilitymagazine.com/Toby-Forrest-Cityzen.html
ONIKHO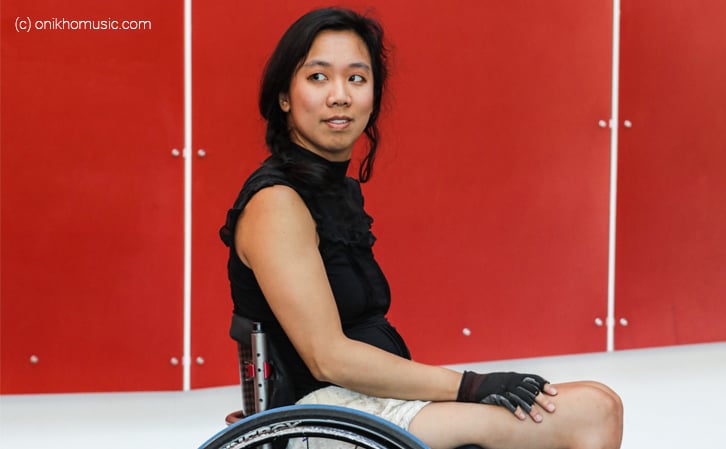 Paralyzed in a car accident, Carino Ho aka ONIKHO, channeled her dark feelings after her injury into her music. A pianist, she found herself writing somber chord progressions after her injury, which helped her relieve her grief. She turned those chord progressions into a musical endeavor that she now uses to share her talent with the world. ONIKHO has a few music videos, as well as a documentary she directed featuring wheelchair dancers from Axis, an integrated wheelchair dance company in San Francisco. Learn more: https://onikhomusic.com
The takeaway? Don't let your spinal cord injury make you think you should stop making music, or that you no longer can perform as well as before. It may be different, but you can adapt and still shine. The reward is too awesome to roll away from.
Topics:
Spinal Cord Injury, Wheelchair Bound, Famous People In Wheelchairs, Quadriplegia, Musicians
Stay Updated on Advancements On Traumatic Brain &
Spinal Cord Injuries
About the Author
Spinal Cord Team
The authors of Spinalcord.com are made up of attorneys, those in the medical field, and survivors of spinal cord injuries or traumatic brain injuries. Learn more about our team of authors including a brief biography that explains how they impact the SCI and TBI community.
Learn More About the Author