For anyone living with high-level quadriplegia, the ability to control their phone and computer with their voice is a must. Up until this year, anyone wanting to fully use an Apple product with their voice had to use Dragon Dictate (an outside software) to control their devices. But a BIG change is coming to Apple products this Fall with their exciting announcement of Voice Control.

Voice Control was announced at Apple's Worldwide Developer Conference keynote presentation this Spring, and many with SCI are thrilled. It will be included in the new operating systems they will be releasing this Fall for their iPhone, Mac Computer and iPads (iOS 13, Mac Catalina and iPadOS). While Apple has offered voice recognition for years like Windows, allowing users to type documents using their voice, there was never a system built into Apple products that allowed people to fully use their device with their voice until now.

For longtime Mac-users with quadriplegia, Dragon was the go-to voice software. But Nuance, the software's manufacturer, announced earlier this year they will no longer be updating the Mac version of their software (in anticipation of Apple's new Voice Control). Beta reviewers are already heralding it as a game-changer. There is one drawback, however – it drains the battery quickly.

While Apple's new Voice Control isn't good news for fans of Dragon Dictate for Mac, it's great for the disability community to see Apple work so hard to improve their accessibility features. For many, it was a long time coming. Voice Control uses Siri, the voice recognition tool already built into the device, to fully control it. And it allows all users to do mouse-related activities using their voice as well.

Apple also brought on Ian Mackay, a well-known disability advocate & quadriplegic, to demonstrate Voice Control in their ads. In this new ad (link), Ian showcases the cool new things Voice Control can do while he puts together an accessible hike with a friend. From zoom, zoom out, tap, swipe, and scroll, all these can be done using just your voice with their new Voice Control.

Additionally, Voice Control can be used on any software/app. This is a huge change compared to what they currently allow on their Voice Recognition tool. Once Voice Control is available this Fall, it will truly change the lives of Mac/iPhone users with disabilities. There is also a new visual confirmation tool, which is a small text bubble, that appears at the top of the screen to verify the command before it's executed. This is very helpful if you want to make sure the device heard you correctly.

And lastly, for anyone worried about their privacy, Apple ensures data privacy will be better than ever with their new Voice Control feature. To try Voice Control before this Fall, you can try the beta version here

Watch Ian Mackay demo Voice Control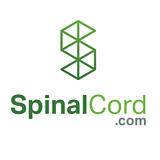 SpinalCord.com has been created as a resource for patients of spinal cord injuries and their families. Find everything you need to learn more about your injury, locate a doctor or treatment center, or discover financial relief to support you through this difficult time.
See what Swope, Rodante Has Done for Others With Catastrophic Injuries
Louis Tontodonato's Story
"What made me most excited was to be able to help my family, being able to pull the burden out of them that they've been struggling with. That's what made me feel the best. Everything else to come, is to come. And we're going to live life how we have been, just not going to have to worry about buying the supplies that I need."
"As I got better, which I did in the future, I think I remember researching them [Swope, Rodante P.A.] myself and found that they are very good at what they do. "