The instant you become a wheelchair user, everybody likes to ask whether you're going to get into wheelchair sports. The thing is, not all of us are natural born athletes. Even though sports have been proven to help humans mentally move past a lot of difficult circumstances and challenges, not everyone is going to sign-up for quad rugby or wheelchair basketball.
But, this doesn't mean you get to be exempt from moving your body. This becomes especially important after becoming paralyzed. Whatever you can still move, move it as much as possible so you don't lose it. As the years go on after a spinal cord injury (SCI), it can be easy to not notice you might be moving less. This is why staying active after an SCI — by doing activities that get you moving, even if you're not an athlete — is super important to do.
Read on for a few suggestions about how to stay active that we like! Feel free to add your favorites in the comments below.
1. Adaptive Yoga
Adaptive yoga is huge right now, and for good reason — you can do it virtually anywhere and at any injury level. There are adaptive yoga classes popping up in major cities across the United States as well. If you don't live near a class, just search Youtube for thousands of yoga video made for wheelchair users. Incorporating yoga into your life every day can help you breathe better, move more fluidly, and feel more alive.
2. Wheelchair Dance
Dancing in a wheelchair may seem like an oxymoron to the newly-injured, but once you understand the concept, you'll realize that movement is what dance is all about. It's not about using the legs, or even the arms; it's about achieving the purposeful, artistic movement in any which way you can. Not only is it good cardio, it's also good for the soul because of self-expression.
There are more opportunities than ever to try wheelchair dance. For those in California, Infinite Flow Dance Company in Los Angeles is available. Also, don't be afraid to approach a local studio and ask for personal instruction. Young and energetic instructors will be excited to take you on as a student.
3. Elevated Gardening
For years, the young would eschew gardening as an "old person" hobby, but many millennials are seeing the beauty of gardening, along with newly-injured SCI folks who are introduced to it at the hospital. If you didn't have the chance to try adaptive gardening in rehab, go to Youtube and search for how to build an elevated garden bed. They are simple to build and you can build them in any size, and for the indoors.
These beds allow you to pull right up and be at waist level of the garden. This is much better than transferring out of your chair and getting onto the ground. Going into your garden each day to check on your vegetables and flowers or to sit and think can be very healing for those with new or long-term injuries.
4. Accessible Hiking
Hiking is one of those outdoor activities that has become more wheelchair friendly over recent years thanks to improvements at National Parks. There are now thousands of miles of wheelchair accessible trails all around the United States. All you need to do is show up and begin to explore. This is a great opportunity to try an electric handbike as well, which is all the rage among manual wheelchair users right now.
A good example of this bike add-on for your wheelchair is by a company called Batec Mobility.
5. Indoor Skydiving
Indoor skydiving is one of the most exciting new adrenaline rush opportunities available for wheelchair users in a safe environment. This is the perfect thing to try for anyone afraid of heights who still wants to feel what it's like to freefall. iFly has dozens of indoor skydiving locations across the country. Every Thursday, they offer an All-Abilities Night (at participating locations) where they offer discounted flights to people with disabilities.
There are many other ways that you can still move when you have a spinal cord injury. How do you move as a non-wheelchair athlete? Be sure to share your favorite ways in the comments below.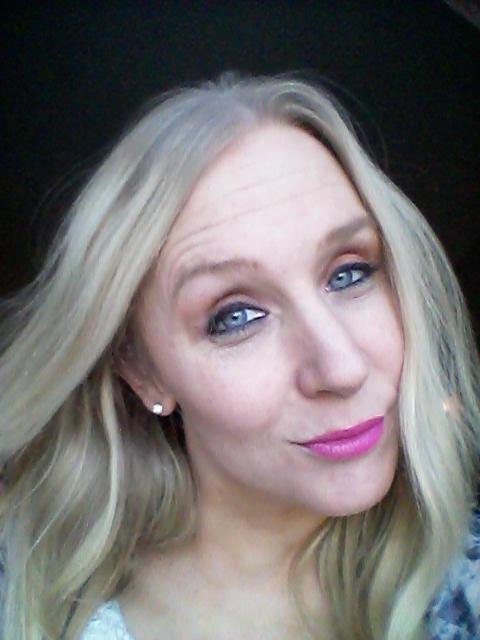 Since 1998, Tiffiny Carlson has been a prolific commentator on all things SCI in a number of prominent magazines, blogs and websites. Hailing from Minnesota, she was the SCI Columnist for New Mobility Magazine for 13 years and she currently works as the Executive Director of SPINALpedia, one of the leading websites for people with SCI to share videos and stories. She has been a C5-6 quadriplegic since a diving accident 24 years ago. Tiffiny has also been a fierce advocate for SCI research. In 2016, the Morton Paralysis Fund honored her for her work. While all SCI topics interest her, dating, love and the business of relationships have always been where her passion lies the most.
See what Swope, Rodante Has Done for Others With Catastrophic Injuries
Louis Tontodonato's Story
"What made me most excited was to be able to help my family, being able to pull the burden out of them that they've been struggling with. That's what made me feel the best. Everything else to come, is to come. And we're going to live life how we have been, just not going to have to worry about buying the supplies that I need."
"As I got better, which I did in the future, I think I remember researching them [Swope, Rodante P.A.] myself and found that they are very good at what they do. "