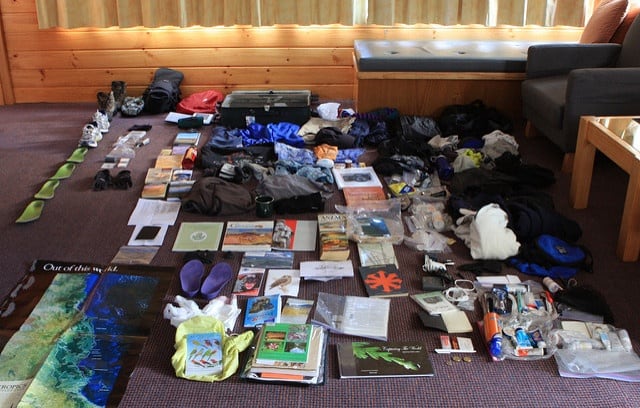 There seems to have been a lot of natural disasters occurring recently. We have hurricanes of course, but then there are the wildfires, fires in general, flooding, tornadoes, earthquakes...the list goes on. It can be a scary world when you think about how you might not be safe in the comfort of your own home.
When you have a spinal cord injury, being prepared is of the utmost importance if a natural disaster happens. You always hear government officials talk about being prepared for a natural disaster and creating an emergency plan.
As a wheelchair-user however, we have one of the greatest reasons to finally make this plan and be prepared ahead of time. When basic services like power go out, many of us will lose much more, like our independence.
But that doesn't have to be the case. Not necessarily.
With the right planning, you can make sure you're safe in any natural disaster.
Spinal cord injury natural disaster emergency preparedness is an important task no matter where you live. We hope you take the following list into consideration when you're planning for a natural disaster.
1. Know How to Connect/Start Your Back-Up Power Supply
If you can, having a generator on hand can save you from a lot of stress when a natural disaster hits. When the power goes out, many things become impossible—from charging your power wheelchair to using your adjustable bed. People with spinal cord injuries usually are more reliant on power than the average person. If you can get a generator as a backup, or another power source, and even to learn how to turn it on yourself, you will be a step ahead of the game.
2. Have a Manual Wheelchair on Hand
You never know when your power will go out, leaving your power chair unable to be charged. Or you may be stuck in a building where the elevator no longer works, and those rescuing you cannot carry your 300 pound wheelchair down the stairs. You should always have a manual wheelchair on-hand in case of an emergency. You can find inexpensive ones online on sites like eBay.
3. Have an Extra Battery for Your Cell Phone
In case of a power outage, it is important to have an extra battery for your cell phone. Many people do this already purely out of convenience, but in an emergency, you'll thank your lucky stars that you did this. If your phone does not have a replaceable battery, consider getting an external charge pack.
4. Keep a List of Contacts in Your Wallet
When a national-scale disaster happens and the power goes out, you may eventually lose battery life completely in your cell phone. If this happens, having a list of your contacts on paper is critical so you can reach out to those in your life that can help you. You should also have a back-up plan for meeting in a specific location if you are unable to communicate with one another.
5. Research Nearby Emergency Shelters
Emergency shelters are critical in an emergency, but it's important to make sure the shelter you're assigned to is also wheelchair-accessible. There are several rural counties with shelters that, unfortunately, do not follow the ADA. Also, put the phone number of the shelter in your list of contacts in your wallet.
6. Store Back-Up Medical Equipment Off-Site
Having a backup supply of your critical medical supplies in another location is a great way to make sure that you're covered in case of emergency. This may seem extreme, but when a large disaster hits this may be the backup supply that saves the day.
7. Build an Emergency Kit for At Least Three Days
Last, but certainly not least, build an emergency kit full of your most important medical supplies, assistive devices, medications, medical alert identification cards, copies of important documents and emergency contact information. This kit also should contain non-perishable food and water, as well as clothing and any other essentials you will need to remain comfortable until help arrives.
We truly hope that natural disasters don't happen to you, but it's always better to be safe than sorry, especially when it comes to your independence as a person with a spinal cord injury.
How have you planned for a natural disaster as a person with a SCI?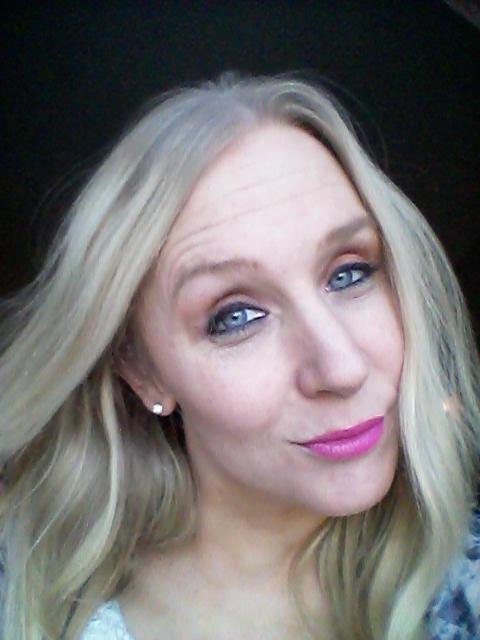 Since 1998, Tiffiny Carlson has been a prolific commentator on all things SCI in a number of prominent magazines, blogs and websites. Hailing from Minnesota, she was the SCI Columnist for New Mobility Magazine for 13 years and she currently works as the Executive Director of SPINALpedia, one of the leading websites for people with SCI to share videos and stories. She has been a C5-6 quadriplegic since a diving accident 24 years ago. Tiffiny has also been a fierce advocate for SCI research. In 2016, the Morton Paralysis Fund honored her for her work. While all SCI topics interest her, dating, love and the business of relationships have always been where her passion lies the most.
See what Swope, Rodante Has Done for Others With Catastrophic Injuries
Louis Tontodonato's Story
"What made me most excited was to be able to help my family, being able to pull the burden out of them that they've been struggling with. That's what made me feel the best. Everything else to come, is to come. And we're going to live life how we have been, just not going to have to worry about buying the supplies that I need."
"As I got better, which I did in the future, I think I remember researching them [Swope, Rodante P.A.] myself and found that they are very good at what they do. "