One of the most frustrating aspects of a spinal cord injury is not being able to enter friends and family member's homes like before. Infrastructure and architecture are one of the number one enemies of wheelchair-users, and homes are notoriously inaccessible. It is still possible however to enter homes by using a portable ramp. While some entrances may be too high and impossible to trespass, many entrances can still be entered with a portable ramp. Check out five of these ramps below.
5) Telescoping Track Ramp
For manual wheelchair-users who are able to push themselves easily, a telescoping track ramp is a great option. It offers two separate ramps for each wheel, which can sometimes be hard to line up with your wheelchair. They, however, are light and easy to move independently by wheelchair-users. Make sure to measure your wheel width before ordering. Learn more: https://www.discountramps.com/portable-aluminum-ramps/p/TWR-WC-RAMPS-V2/
4) Prairie View 6ft. Aluminum Folding Entryway Ramp
Prairie View Ramps are made in Nebraska and are some of the most respected portable ramps in the industry. They come in a variety of lengths, but one of their most popular is their foldable 6ft long aluminum ramp. This is a multi-fold ramp that has an anti-slip traction surface. Learn more: https://www.lowes.com/pd/Prairie-View-Industries-6-ft-30-in-Aluminum-Folding-Entryway/3422286?fbclid=IwAR1usOW8DKbmlD6ac06qKVR_UkBS3W96V-ZqmEiYoY6KDBQaosF10A1zThI
3) ATV Ramp
If you're looking for a deal on a good portable ramp, check out ATV ramps that have a wire mesh bottom, which makes for good traction. Since these ramps are made for loading purposes and not medical purposes, they tend to be cheaper. They also have awesome weight capacity; upwards of 1,600lbs. ATV ramps also come in extra long lengths. Learn more: https://www.discountramps.com/atv-trailer-ramps/p/ST-4811-1600-MV2/.
2) Roll-A-Ramp
At 26" wide, the Roll-A-Ramp is one of the most stable ramps in our list because of it's wide base, making it ideal for heavy powerchairs to use. It is also lighter than your average portable wheelchair ramp and has a high weight capacity of 2000 pounds. One of the cool things about this ramp is that it rolls up as well, making it easy to store. The Roll-A-Ramp ranges in length from 3 to 10 feet. Learn more: https://www.accessibleconstruction.com/services/ramps/roll-a-ramp
1) Suitcase Ramp and Threshold Ramp Combination
A smart combination of two different ramps in one purchase, the Suitcase Ramp and Threshold Ramp Combination helps you get into a home when one long ramp won't work. This duo is helpful for entering many homes, as many homes need a ramp for both parts of the door. This ramp combo comes from Accessible Construction. Learn more: https://www.accessibleconstruction.com/services/ramps/6c
If you need assistance with buying a ramp, there are many places that will assist you in your community. Ask your local Lions club for help in building a ramp or contact the StopGap Foundation http://stopgap.ca/.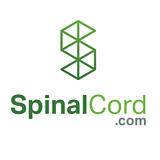 SpinalCord.com has been created as a resource for patients of spinal cord injuries and their families. Find everything you need to learn more about your injury, locate a doctor or treatment center, or discover financial relief to support you through this difficult time.
See what Swope, Rodante Has Done for Others With Catastrophic Injuries
Louis Tontodonato's Story
"What made me most excited was to be able to help my family, being able to pull the burden out of them that they've been struggling with. That's what made me feel the best. Everything else to come, is to come. And we're going to live life how we have been, just not going to have to worry about buying the supplies that I need."
"As I got better, which I did in the future, I think I remember researching them [Swope, Rodante P.A.] myself and found that they are very good at what they do. "