Many of us with spinal cord injuries, unfortunately, are on limited incomes, whether it's from being on SSI or some other kind of monthly assistance. This means every holiday season we are absolutely stressed over how we will once again figure out how to cobble together enough money to buy gifts for everyone we love.
While not all people with spinal cord injuries find themselves in this situation, many of us do, which is why this article is important. There are many ways you can still buy people gifts and pay your bills. Read on to find out how below.
Set a Reasonable Budget to Save For
Before you do anything when it comes to saving for holiday shopping, you must think of a number to save for. Remember, you are on a limited budget so it must be something reasonable. A great way to decide on the amount you want to spend is to make a list and put an amount by each name, and then add up. Also, you can find decent, quite useful gifts at discount stores, even the dollar store. Many people will even buy the same gift for everyone to make it simple and cost-friendly.
Save/Spend Reward Points on Credit Cards
If you have credit cards with reward point programs, or if you have good enough credit to get one of these cards, this is a smart way to save money for holiday shopping. Many credit card reward programs offer points for things like airline tickets, hotels, electronics, gift cards, online shopping and much more. Many people use their points to buy gifts, or you can buy your loved one's gift cards with your points as well. Either way, this is a great way to save as you can pay your bills with your credit card. You can accumulate points quickly this way.
Recycle Old Electronics for Cash
If you have old electronics lying around the house, computers, cell phones, cameras, and even GPS units, a great way to make money is to recycle your electronics through online programs that will give you money for them. These sites are called eco-friendly programs/sites, and you can send your electronics through the mail directly to them. When they receive your items, they will give you points which you can use to purchase other items on their site, including gift cards. Another cool thing you can do is to donate your points to a nonprofit, which you can do as a gift in honor of someone. Gazelle is one website that will buy your old electronics. If you have other organizations in mind, post them in the comments!
Make Money by Proffering Your Skills
If you have any untapped talents or skills, saving for the holidays is the perfect time to start making money off of these hidden talents. By charging people for the odd job, you can slowly build up a small amount of money that will hopefully help pad your holiday savings. Some jobs that people make money from are online positions, such as online writing or marketing for family and friends. If you're good at social media, you can always offer your social media skills to people with new businesses. If you have any artistic skills, you can consider opening a shop on the site like Etsy to share your work with the world.
Don't Eat Out
An easy way to save money for holiday shopping is to stop buying prepared foods, whether it is at a restaurant or the deli at the grocery store. Try to utilize your caregivers to help you make things at home as much as possible (if you need help). The point is to stop going out and spending money in this way. You'll be surprised how much extra money you'll save. It even helps to buy some groceries in bulk if you plan to eat it regularly over the next week or two. This can help with meal prepping and reduce the cost of each meal if you plan ahead.
Don't Just Budget, Save
While it's important to set a budget for gifts and to save for that budget, it's also important to set a regular savings plan, even for when it's not the holidays. There are a number of extra ways that we discussed could help you accumulate savings in a prior article about Saving on a Limited Income with an SCI. Things like taking advantage of free money, ordering groceries online, and literally saving your pennies a little every day. A good strategy is to round up every purchase you make to the nearest whole dollar. The difference in that rounding becomes your savings for that transaction. Your savings will add up fast this way!
Shop Black Friday, Cyber Monday & More
Last but not least, make sure to shop all deals when you do start spending your holiday money. It will go a lot further when you take advantage of Black Friday, Cyber Monday and other online deals. The savings can be so significant that it will literally change your entire budget. Plan smartly, and look at the deals before the day arrives so you can log on and buy right away. Just make sure the deals are actually deals; sometimes these promotions can be tricky offering older versions of the product at a "discount" that may not be a discount at all.
Let us know your ideal way for saving and planning for the holidays!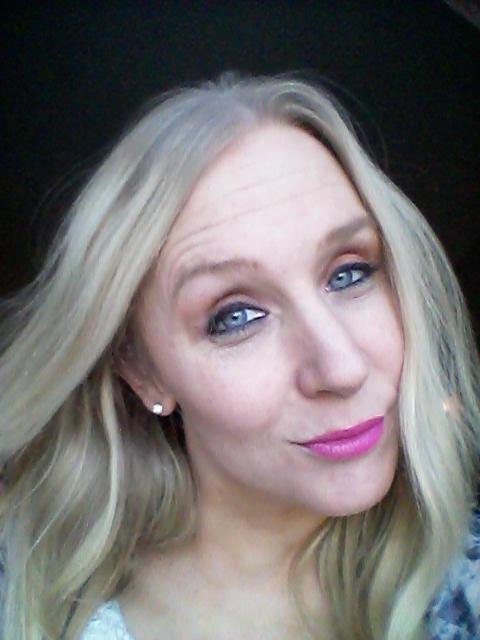 Since 1998, Tiffiny Carlson has been a prolific commentator on all things SCI in a number of prominent magazines, blogs and websites. Hailing from Minnesota, she was the SCI Columnist for New Mobility Magazine for 13 years and she currently works as the Executive Director of SPINALpedia, one of the leading websites for people with SCI to share videos and stories. She has been a C5-6 quadriplegic since a diving accident 24 years ago. Tiffiny has also been a fierce advocate for SCI research. In 2016, the Morton Paralysis Fund honored her for her work. While all SCI topics interest her, dating, love and the business of relationships have always been where her passion lies the most.
See what Swope, Rodante Has Done for Others With Catastrophic Injuries
Louis Tontodonato's Story
"What made me most excited was to be able to help my family, being able to pull the burden out of them that they've been struggling with. That's what made me feel the best. Everything else to come, is to come. And we're going to live life how we have been, just not going to have to worry about buying the supplies that I need."
"As I got better, which I did in the future, I think I remember researching them [Swope, Rodante P.A.] myself and found that they are very good at what they do. "