Living independently with a spinal cord injury can be difficult. You're learning to deal with enormous changes in your body and your abilities. For many, only a complete change of career can bring success to a person living with an SCI. That's why developing new skills through formal training is so very important.
Institute for Career Development, better known as ICD, is an organization that focuses on helping people with barriers to employment to become economically independent. They do this through career planning, evaluation and career school programs. But for one special event, they will focus specifically on people with spinal cord injuries.
ICD will soon hold an 'SCI Open House' to help those with spinal cord injuries find solutions that can bring them independence in the long term. At this event, attendees will have an opportunity to learn about the accessible vocational training programs, as well as the job placement assistance services that ICD provides. You can also learn about the kind of jobs you will be able to do, with the help of specialized technology designed to enhance accessibility.
At the event, there will be a guest speaker, demonstrations of assistive technology and a question and answer session with an occupational therapist. And refreshments will be served, too.
Here are the details
Date: Thursday, September 12th, 2019
Location: 123 William Street 5th, New York, NY 10038
Time: 2:00 PM to 3:30 PM
If you want to attend, please RSVP with Jovi Stevenson.
Phone: 2125856095
Email: jstevenson@idcnyc.org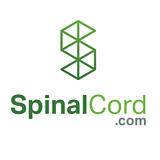 SpinalCord.com has been created as a resource for patients of spinal cord injuries and their families. Find everything you need to learn more about your injury, locate a doctor or treatment center, or discover financial relief to support you through this difficult time.
See what Swope, Rodante Has Done for Others With Catastrophic Injuries
Louis Tontodonato's Story
"What made me most excited was to be able to help my family, being able to pull the burden out of them that they've been struggling with. That's what made me feel the best. Everything else to come, is to come. And we're going to live life how we have been, just not going to have to worry about buying the supplies that I need."
"As I got better, which I did in the future, I think I remember researching them [Swope, Rodante P.A.] myself and found that they are very good at what they do. "