Summer Vacation Ideas for Vent-Users
Publish Date: June 14, 2022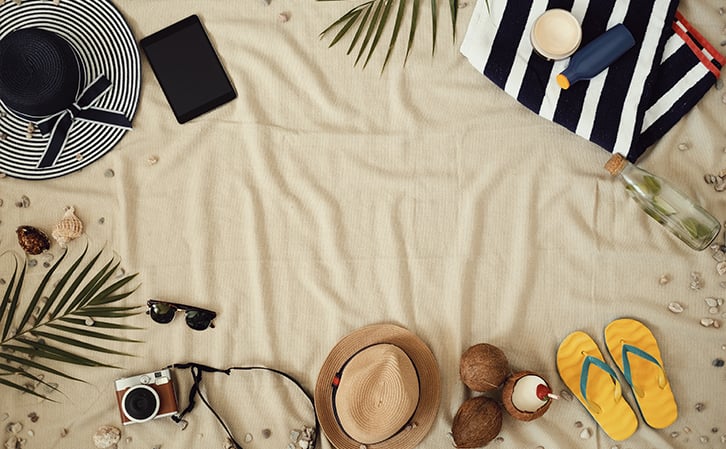 Many of us have been locked up for much too long because of Covid, especially those who use ventilators. Fortunately, the world of opening up again, means everyone, including those who use vents, is thinking about traveling again. Being a ventilator user, however, makes you a specific kind of traveler. Because of this, we decided to compile a list of some amazing US cities to visit where there's always plenty to do no matter your limitations.
Seattle, Washington
From its completely accessible transportation system (streetcars, light rail, and buses) to its dozens of museums and hundreds of amazing restaurants, is easy to understand why Seattle is a popular city to visit for wheelchair-users. Some of the most popular museums and tourist spots include the Space Needle, The Museum of Pop Culture, the Pacific Science Center, Pike Place, and the Seattle Aquarium.
Also if you visit in the Summer, Alki Beach, one of Seattle's oldest beaches, is accessible with mats and beach wheelchairs. There's also a beautiful and accessible waterfront trail, the Alki Trail, that's a great place to get a taste of sea air and see a gray whale. And check out Washington Park Arboretum. It has 2 miles of paved trails where you can enjoy beautiful vistas of amazing gardens. And there are accessible cruises available in the city proper to get a closer view of Puget Sound.
Florida (Multiple Cities)
It's hard not to list Florida since there is so much to do here that is accessible. If you are a fan of amusement parks, you can get any better than the amusement parks found in Orlando, from Disney to Universal Studios. Harry Potter World brings out the child in any adult and has plenty of accessible activities. If you are into accessible beaches, we recommend Miami. There are free power beach wheelchair rentals available at the city's lifeguard stations. And if you're on the other side of the state, we recommend Clearwater, also known for its beach wheelchairs and beach mats.
San Diego, California
Although it is public transportation may be lacking when it comes to accessibility, San Diego, California, is a great city to visit (we recommend renting a car or van). One of the most popular activities to do here for wheelchair-users is to visit the several beaches that offer power beach wheelchair rentals. These power beach wheelchairs are free and offered on a first-come, first-serve basis. Imperial Beach and Moonlight Beach are the best beaches to visit. Both offer beach wheelchairs and beach mats, so you can get near the water if you do not want to use a beach wheelchair.
Outside of beach activities, San Diego Zoo is a world-renowned zoo and a must-visit. This huge and fully accessible zoo offers the rare chance to see animals like panda bears and a fully enclosed outside aviary. There's also a popular fully ADA accessible trail in San Diego, the Jas Arnold Trail for All People, that offers a 1,000 linear foot loop in the Black Mountain Regional Park Area. And Old Town, located near downtown, is fully accessible and a great place to shop, eat and learn about local history.
Denver, Colorado
A city known for its amazing views of the mountains and for being close to nature, Denver, Colorado, is a city that is overwhelmingly friendly to wheelchair users with plenty of accessible things to do. One of the best things about Denver is its accessible transportation system, with all of its stations (both light rail and buses), ADA accessible. One of the most popular things for wheelchair-users to do when visiting Denver is to visit its multiple museums.
It has several museums such as the Denver Art Museum, the Denver Museum of Science and Nature, the Buffalo Bill Museum, the United States Mint, the Denver Zoo, and the Denver Botanic Gardens. In downtown Denver, you'll also find several breweries to explore and hundreds of shops and restaurants in this extremely roll-able city. Outside the city, we recommend checking out Wilderness on Wheels in Grant, Colorado. This campground offers fully accessible facilities, a 1-mile-long accessible boardwalk that rises 9200 feet, and an accessible fishing pond.
Asbury Park, New Jersey
You've likely heard of Jersey Shore, but you may not have heard how accessible it can be. While not all of the beaches on the Jersey Shore are wheelchair friendly, Asbury Park is one of the most accessible along the entire Jersey Shore. They've also partnered with the Christopher and Dana Reeve Foundation to make it a model for beach accessibility nationwide.
The beach itself has beach wheelchairs you can rent through their WaterWheels reservation system. You can rent them in 2-hour time slots, which is great to ensure they are available when you visit. Asbury Park also has a fully accessible boardwalk that has a great mix of young and old restaurants and a vibrant nightlife. You can also find the Stone Pony Summer Stage here where you can listen to music for free from the boardwalk.
Provincetown, Massachusetts
With a rich history and seafood, Cape Cod is a great vacation spot. If you use a wheelchair, we highly recommend checking out Provincetown, located at the very tip of Cape Cod. Known for its history and whale watching, there's a lot to do here if you are limited mobility-wise. Provincetown also has two highly accessible beaches - Race Point and Herring Cove. Both of these beaches offer beach wheelchairs and accessible changing facilities and Herring Cove has accessible showers.
History in Provincetown is also quite significant, with the Pilgrims first landing in Provincetown in 1620. Also, make sure to check out Commercial Street, which is often so busy that you can roll your wheelchair in the street to easily check out the cafes, coffee shops, and art galleries, such as the Provincetown Art Association and Museum.
We hope this list has inspired you to book your travel plans. Don't ever doubt your ability to still have a blast on vacation.
Topics:
Summer Vacation Ideas for Vent-Users, San Diego, California, Denver, Colorado, Seattle, Washington, Florida (Multiple Cities), Asbury Park, New Jersey, Provincetown, Massachusetts
Stay Updated on Advancements On Traumatic Brain &
Spinal Cord Injuries
About the Author
Spinal Cord Team
The authors of Spinalcord.com are made up of attorneys, those in the medical field, and survivors of spinal cord injuries or traumatic brain injuries. Learn more about our team of authors including a brief biography that explains how they impact the SCI and TBI community.
Learn More About the Author