Stem cells have long-held hope for many people with spinal cord injuries. Since their discovery in 1998, they have been used in thousands of studies to one day cure paralysis, but there is still no cure for those with chronic injuries. Despite this, scientists have come a long way, especially in recent years. You have likely heard about some of the research in the news, stirring more hope than ever before.
And the hope is not unfounded. The hard work and the millions of dollars going into this research is finally seeing results. Stem cells may not be the only key to finding a cure for a spinal cord injury, but they aren't going anywhere and are being used in hundreds of studies around the world. Here are the ones you should know about.
US - Mayo Clinic Fat-Derived Stem Cell Trials
The human body has millions of stem cells that can be found all over the body. Researchers at the Mayo Clinic were recently in the news for their results using fat-derived adult stem cells from the patient's own body. This study recruited 10 individuals with traumatic spinal cord injuries. Each was injected with stem cells taken from the fat in their stomachs and was expanded in the lab for eight weeks. The injection was then in the lower lumbar area.
This treatment is brand new and has not been approved by the FDA, however, the study was granted special clearance. One individual in the study, a man in his fifties with an incomplete injury who had leg return and was able to walk slightly post-injury without treatment, saw a nearly 50% increase in his abilities after receiving the injection.
Researchers also made sure to wait until each person in the study had plateaued after their injuries to be sure that the results from the treatment were not results from the body still having a new injury. There is currently no further news on whether the FDA will approve this treatment for the general population.
Japan - IPS Cells Trial
Nearly a year ago, Japan's Health Ministry approved a trial that will involve four people with complete injuries. This stem cell trial uses induced pluripotent stem cells (IPS) taken from embryos and will be grown into two million nerve cells for each patient. These cells will then be injected into the injury site. This trial comes from Masaya Nakamura, a professor at Okano and Keio University, who saw improvements in animals after they underwent the procedure. There has that no updates on this trial since it was approved.
Spain - Bone Marrow Stem Cell Trial
In Spain, a clinical trial has been underway for the last few years that uses stem cells taken from the patient's bone marrow and injected into their injury site. This research comes from Dr. Vaquero at the Puerta de Hierro University Hospital in Spain. His first trial in 2016 included people with complete injuries and his second trial in 2017 included people with incomplete injuries. Almost all patients who underwent the procedure saw some improvement, with some seeing more improvement than others. The trial is currently seeking 30 people with incomplete injuries for its next phase.
US - SciExVR Bone Marrow Stem Cell Trial
Dr. Steven Levy of MD Stem Cells is launching the SciExVR trial using a patient's stem cells from their bone marrow as well. This study is currently recruiting patients in the United States and will involve exoskeleton rehab as part of the trial. Learn more: http://mdstemcells.com/sciexvr
US - Dr. Wise Young Umbilical Cord Blood Stem Cell Trial
Dr. Wise Young, along with Rutgers University and his organization SCINetChina, has been approved for a study in the United States that will involve umbilical cord blood stem cells and oral lithium. This study will involve 27 people with complete chronic injuries levels C5-T11. You must be able to be in New Jersey for six months is chosen.
Poland - Nose Cell "Walk Again" Project
Six years ago in 2014, Dr. Raisman from Poland pioneered a study using nerve stem cells taken from the nose. These stem cells were taken from the olfactory bulb deep in the brain and were transplanted into the injury site along with nerve tissue taken from the patient ankle. This study is recruiting one person for the trial who has a perfectly severed spinal cord (by a knife or similar). The person recruited will also have to spend several years in Poland. To learn more, contact https://walk-again-project.org/#/en
Keep in mind that all the above stem cell trials are still trials and that they cannot promise any return of movement or sensation. It is always in your best interest to go into a trial with an open mind and to be hopeful, but be realistic at all times.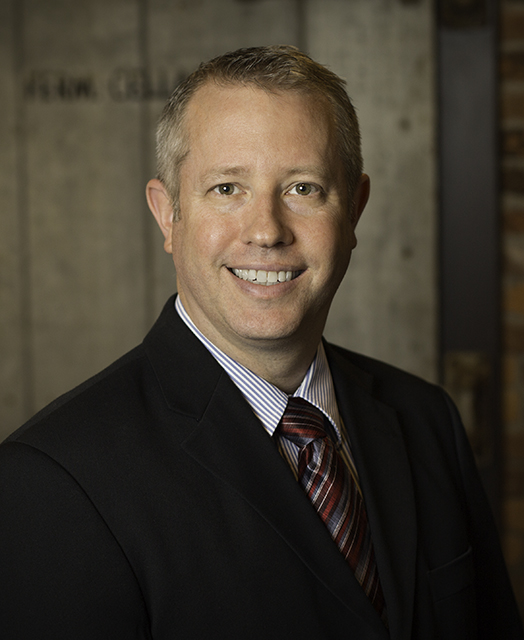 A the Director of Public Affairs at SpinalCord.com Vincent has had the opportunity to speak with thousands of individuals (and families) during every step of the recovery process. Vincent has combined his legal and marketing expertise to create the single largest resource for those impacted by a spinal cord or other catastrophic injury. While gathering and sharing these resources Vincent also spends time answering the SpinalCord.com hotline which allows him to better understand what families are going through. Vincent is actively involved in supporting various non profits within the SCI community, and is always open to helping in whatever way he can. Vincent also works with our sponsors Swope, Rodante P.A. to ensure families have every opportunity to obtain the resources which improve the quality of life for individuals after a spinal cord injury.
See what Swope, Rodante Has Done for Others With Catastrophic Injuries
Louis Tontodonato's Story
"What made me most excited was to be able to help my family, being able to pull the burden out of them that they've been struggling with. That's what made me feel the best. Everything else to come, is to come. And we're going to live life how we have been, just not going to have to worry about buying the supplies that I need."
"As I got better, which I did in the future, I think I remember researching them [Swope, Rodante P.A.] myself and found that they are very good at what they do. "