Wheelchair Repair Amidst the Coronavirus
It is a stressful time right now for many people, and for people with paralysis who have a broken wheelchair, this is especially true. Many wheelchair repair companies across the country have closed down temporarily due to the Coronavirus leaving many people in a lurch. With no end in sight to when wheelchair repair companies will be able to open again, people are having to think outside of the box.
If you find yourself with a broken wheelchair during this uneasy time, here are some solutions that may be of help while you wait for your wheelchair repair company to once again be fully open.
Virtual Wheelchair Repair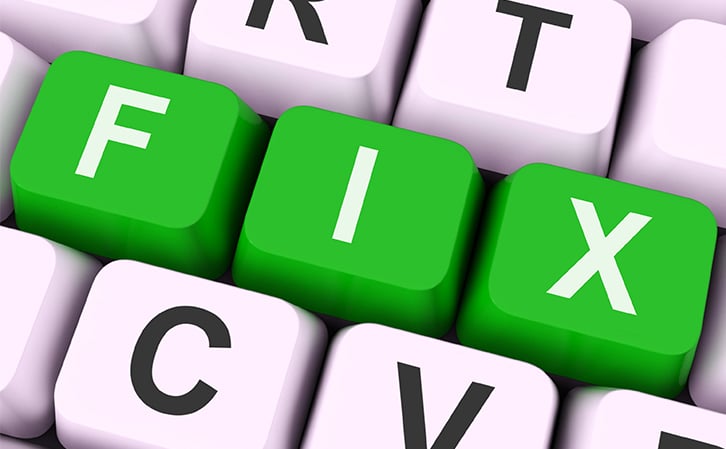 While there are a lot of repairs that cannot be done without a wheelchair repair technician doing them, there are minor repairs that can be done at home either by you or someone who can help. Many people are turning to this during the Coronavirus, and it is one of the best solutions available. If you would like to see if your wheelchair repair company offers virtual wheelchair repairs, call and explain your wheelchair issue.
They will usually ask for a photo to be emailed to the technician. If it is something like a missing screw, you can show them the photo of where the screw is missing, and they can them mail you the screw. And when it arrives, you install it yourself. Unfortunately, this solution doesn't apply to a majority of wheelchair repairs, but it is a solution for some which can be useful. For repairs such as faulty joysticks or new tires needed, these must be done in person.
It is also important to know that if your wheelchair is completely unusable, and if you are 100% dependent on your wheelchair from being a quadriplegic, the repair companies still have to assist you during the pandemic. Some wheelchair repair companies will make you come in to their shop during this time to protect their wheelchair repair technicians. You'll have to call ahead and ask what their new rules are.
DIY Wheelchair Repair
If you do not have access to the knowledge of a wheelchair repair technician through your repair company, there are thousands of wheelchair repair videos on Youtube showing people how to fix a variety of common wheelchair problems, from changing tires to fixing caster wheels of a manual wheelchair. There are many smart people making how-to wheelchair repair videos, and they are doing a service for the community during this time.
One of the best wheelchair repair video channels to check out is "Totally Normal." It is by a paraplegic from Oregon who is also a wheelchair repair expert. A lot of his repairs are regarding Permobil wheelchairs, but he also has videos for other wheelchairs and specifically several videos on fixing battery chargers.
For more repair channels, look up "Wheelchair Electronics Repair" on if you have any power wheelchair issues. For those who need repairs for a manual wheelchair, check out both "Paralyzed Living" and "Adapted Adventures" on Youtube. They are channels from paraplegics showing how to fix their wheelchairs.
Last Resort: Buy or Rent Another Wheelchair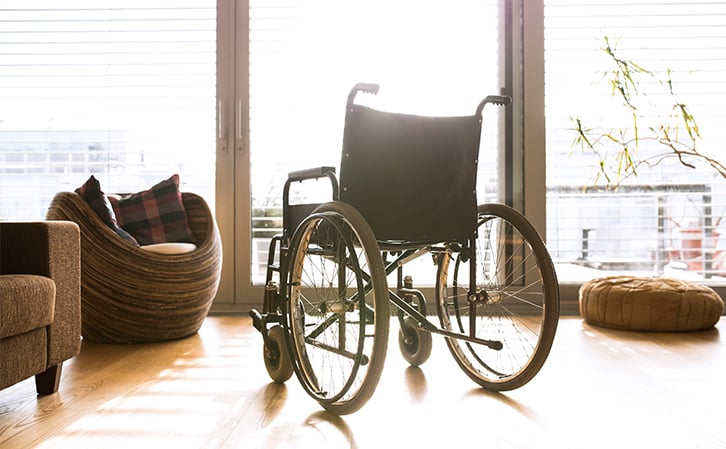 If you cannot fix your own wheelchair and your wheelchair repair company is not willing to fix it, you could rent or buy another wheelchair if you have the means. While many wheelchair repair businesses are temporarily suspended because of the Coronavirus, some are still open, so if you are in need, call around to see if any are available. You can also consider buying a used wheelchair on eBay or Craigslist as a temporary solution. While we know many people do not have the funds for this, this is at least an option if you are willing to put up with a wheelchair that is not the right one but will work until wheelchair chair repair companies are back to normal.
We know that this time is a scary time for many people, but remember that this time is only temporary, and that soon, wheelchair repair companies will be back to business as usual. While we all wait, we hope that the you have the mobility you need to get where you need to go during this unprecedented time.
Topics:
Wheelchair Bound, Wheelchair, Spinal Cord, coronavirus
Stay Updated on Advancements On Traumatic Brain &
Spinal Cord Injuries
About the Author
Vincent Dolan
As the Director of Public Affairs at SpinalCord.com Vincent has had the opportunity to speak with thousands of individuals (and families) during every step of the recovery process. Vincent has combined his legal and marketing expertise to create the single largest resource for those impacted by a spinal cord or other catastrophic injury. While gathering and sharing these resources Vincent also spends time answering the SpinalCord.com hotline which allows him to better understand what families are going through. Vincent is actively involved in supporting various non profits within the SCI community, and is always open to helping in whatever way he can. Vincent also works with our sponsors Swope, Rodante P.A. to ensure families have every opportunity to obtain the resources which improve the quality of life for individuals after a spinal cord injury.
See More Posts