4 Most Encouraging Things about Epidural Stimulation and Spinal Cord Injury
Publish Date: December 09, 2020
The world of spinal cord injury (SCI) research was shocked in 2011 when Professor Susan Harkema from the University of Louisville announced that she had helped a patient with complete motor paralysis regain voluntary movement using epidural stimulation therapy. While she wasn't the first to dream up the idea, she did come up with the idea of pairing it with activity-based training. This combination is what produced these miracle-like results.
However, epidural stimulation of the spinal cord isn't a miracle cure. It does not have the ability to restore sensory neurons, meaning that although some motor control returns in some participants, a return of sensory function is not yet within reach. But, this therapy has plenty of upsides to make it one of the most exciting spinal cord injury research discoveries yet — and the research is just getting started.
Read on for the most exciting benefits (based on proven results) of epidural stimulation as it stands in 2018. Also, be sure to read to the bottom for the best links on where you can learn more about or sign up to participate in this exciting research.
1. Motor Return
Most participants in epidural stimulation therapy studies report minimal returns in their ability to voluntarily move their legs. After several months of standing and stepping therapy, participants report the ability to voluntarily extend their knees, hip flexion movement, and as well the ability to move other muscles in their legs. No one as of yet has reported that all of their lower limb muscle movement has been restored, nor has anyone reported walking because of this treatment. However, after months of use, many retain the motor control they gained after the stimulator has been deactivated.
2. Return of Bladder & Bowel Function
Although reports of bladder and bowel return from epidural stimulation therapy were initially being shared by patients in an anecdotal manner, it is now one of the most exciting studied benefits of epidural stimulation. When the stimulator is implanted in the spinal cord — and then combined with activity-based training — most participants report their bladders are able to hold more urine and they experience less frequent voiding. Participants also report the same for bowel return, experiencing fewer accidents. These are autonomic nervous system functions of the body, and we're excited that epidural stimulation can have a direct and positive effect on these abilities.
3. Sexual Return
Many participants report an increase in sexual desire after receiving the epidural simulator and combining its treatment with several weeks of activity-based training. This is another autonomic nervous system function that researchers were pleasantly surprised to see returning to their patients.
4. Mental State
Not surprisingly, many study participants are reported as having more positive and joyful mindsets as a result of the study. When someone suffers a spinal cord injury, it can feel like a death sentence. Many people become depressed but do not necessarily fall into a hopeless mindset. However, moving your body can help immensely with your mental state, which is why we love the hardcore energy of activity-based training.
These results are just the beginning of what is likely to be several more years — decades even — of closely studying epidural stimulation to see everything it can do to return function to the spinal cord. We're keeping our fingers crossed and hope that we'll be able to enjoy some voluntary walking in the near future.
Epidural Stimulation Studies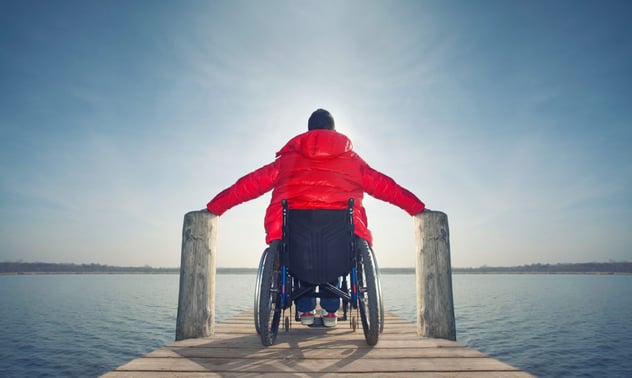 To learn more about Harkema's paralysis research or to sign-up to participate in her epidural stimulation therapy research, check out the Victory Over Paralysis website.
To learn about the Epidural Stimulation After Neurologic Damage (E-STAND) clinical trial in Minneapolis, Minnesota, check out the official website.
Although it's too late to participate, you can learn more about a Mayo Clinic Epidural Stimulation research study.
Topics:
Spinal Cord Injury, Survivor Stories & Inspiration, Research
Stay Updated on Advancements On Traumatic Brain &
Spinal Cord Injuries
About the Author
Spinal Cord Team
The authors of Spinalcord.com are made up of attorneys, those in the medical field, and survivors of spinal cord injuries or traumatic brain injuries. Learn more about our team of authors including a brief biography that explains how they impact the SCI and TBI community.
Learn More About the Author