5 Inspirational Documentaries: Life After SCI
Publish Date: December 07, 2020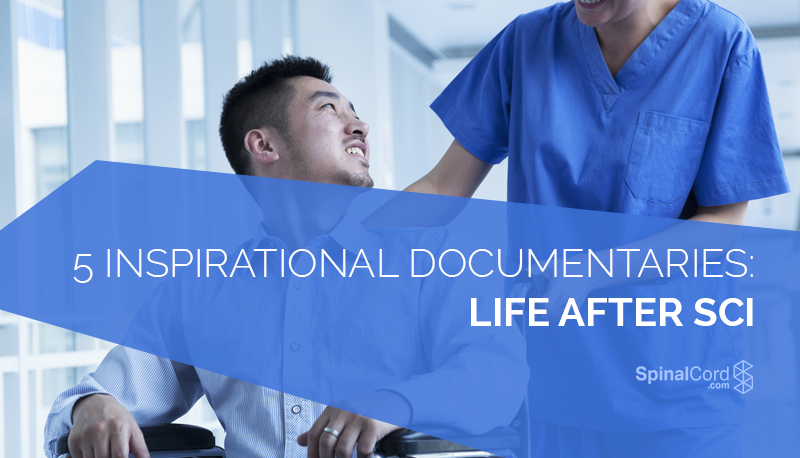 As much as friends and family may try to relate, the aftermath of a spinal cord injury is something that only those who are living through can truly understand. Yet, following the emergence of such a severe medical condition, you may find yourself craving some way of seeing your struggle reflected back to you. There's a real sense of community among those who have grappled with spinal cord injuries, and thankfully, many patients who are currently facing the very same questions that you are now have opened their hearts and fired up their computers to document their journeys.
While you undergo treatment and seek a new way of life, you're liable to find yourself more and more drawn to stories about spinal cord injury patients who have prevailed despite their condition or, perhaps, found a way to channel their new lifestyle into something positive. This kind of inspiring real-life storytelling may do wonders for your perspective as you piece together your own future. As such, here are some inspirational documentaries centering on spinal cord injuries that could provide you with some uplift on your own journey.
After the Credits
Once the credits roll on the above films, we're certain that the stories depicted therein will provide you with the inspiration you need to view your own situation with fresh eyes. Sometimes, it takes a respite from your own reality to put your journey into perspective and provide you with the will and resolve you need to push forward and make the necessary adjustments you can to move forward into a brighter tomorrow.
While your condition is unfortunate, spinal cord injury breakthroughs are happening all the time, and there's every reason to abandon your perpetually bleak attitude in favor of something more positive. Sure, you could endlessly ruminate on the reality of your spinal cord injury, but such a stance will ultimately stifle your own happiness and prevent you from moving forward with the rest of your life. Seek inspiration wherever you can. You deserve to develop a happy life, especially after your incident.
Topics:
Injury Support & Groups, Survivor Stories & Inspiration, Recovery & Rehabilitation
Stay Updated on Advancements On Traumatic Brain &
Spinal Cord Injuries
About the Author
Spinal Cord Team
The authors of Spinalcord.com are made up of attorneys, those in the medical field, and survivors of spinal cord injuries or traumatic brain injuries. Learn more about our team of authors including a brief biography that explains how they impact the SCI and TBI community.
Learn More About the Author