Best Blogs By Spinal Cord Injury Survivors
Publish Date: July 10, 2018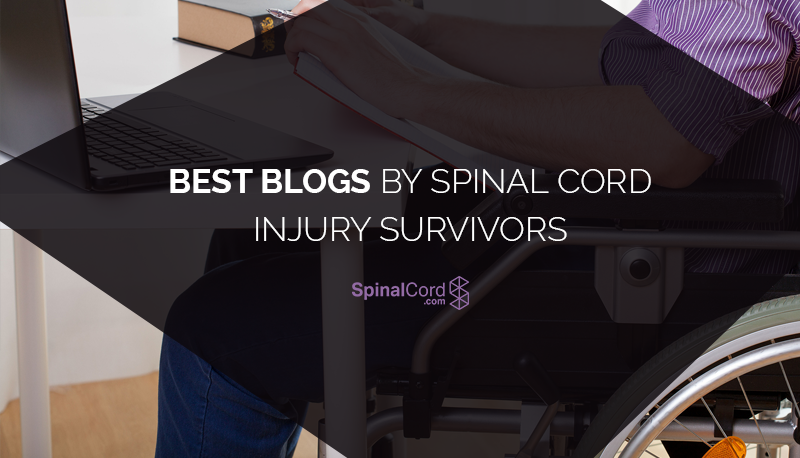 Most families and individuals have been fortunate enough to never have personally encountered a spinal cord injury (SCI), but for the thousands affected each year, an SCI is among the most devastating life events one can experience. Life is often never the same again after such an incident. So it falls to a patient's family and friends to offer support and help him or her remain steadily on the difficult road to recovery and rehabilitation.
However, as much as loved ones can offer their assistance, it truly takes someone who knows to understand the full physical and emotional ramifications of an SCI. That's where inspirational stories of recovery and those facing similar circumstances can offer respite. In the hopes that they can provide some compassion and understanding, here are a few of the most notable blogs created by spinal cord injury survivors.
In This Together
Although life after an SCI may not be the same again, it's imperative that those affected never give up hope. New treatment options are being developed all the time using state-of-the-art technology and innovative approaches. Moreover, the stories of others who are dealing with the same struggle can help provide motivation to stay strong and the freedom to embrace the complex emotional journey that inextricably accompanies the physical one.
The blogs we've detailed above center on survivors who exude an admirable amount of strength, and we can only hope that their decision to openly and honestly discuss their conditions can provide you with a stronger sense of resolve and more vigorous determination to seek treatment and face every day with the same positivity and hope about tomorrow.
Topics:
Spinal Cord Injury, Injury Support & Groups, Survivor Stories & Inspiration
Stay Updated on Advancements On Traumatic Brain &
Spinal Cord Injuries
About the Author
Robert Yaniz Jr.
Robert Yaniz Jr. has been a professional writer for more than a decade, including print and online publishing. His experience includes writing various materials for the marketing communications department of a global law firm.
Learn More About the Author