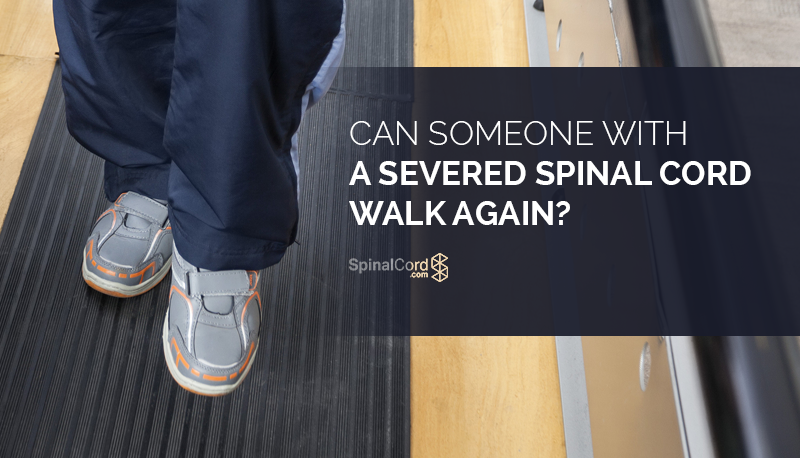 The spinal cord is a very complex organ that is made up of many parts. The location and severity of the damage will determine how severe the injury is. This can be overwhelming when beginning to understand your injury, especially because no two injuries are the same.
Among the different types of spinal cord injuries, a fully severed spinal cord is referred to as a complete spinal cord injury. With this type of injury, all sensation and ability to move are lost below the harmed area. Unfortunately, while there are no guarantees as to what the eventual outcome will be, there is currently no known cure for a completely severed cord.
As all healing does, it will take time and commitment but results can be seen. Thankfully, those who suffer from a spinal cord injury do have the possibility of some recovery with treatment -- and the sooner rehabilitation starts, the more improvement you will see.
Differing types of therapy may cause the brain to develop the ability to retrain the body toward mobility. The main focus here is not to lose hope, there are many people who are devoted to helping you productively move forward, and a good amount of your progress depends on your motivation to let them do so! While many caution themselves not to waste time on "false hope" for a paralysis cure that may be way outside of their lifetime, never underestimate the power of a positive attitude for the recovery that is currently possible.
Treatment and Rehabilitation
Remember, you have the right to contribute in deciding on your treatment plan and should always be informed of all the options available to you. Discuss all treatment options with your caregivers to decide what treatment suits you best. The injury to your spinal cord may not be repairable, but procedures can be done to return you to a more comfortable and functional way of living.
It is possible you will need surgery to remove anything harming or piercing the spinal cord, and/or to realign the spinal column. Sometimes surgeons will use bones from your hip, metal rods, and screws to give your spine support.
You might need a brace or collar for the bones or ligaments that support your spine if they are injured. There are surgeries and pieces of equipment that are made to help you move if necessary.
Rehabilitation will begin with regaining strength in the limbs. For some people mobility may be possible with a walker, leg braces, or a wheelchair.
Engaging in physical therapy will provide you with exercise programs for muscle strengthening. Occupational therapists are trained to assist you in developing the motor skills that you need for daily life.
Occupational therapists can also provide you with vocational therapy which helps to focus your abilities after physical therapy. This way you can define your basic work skills and determine the possibilities of your future employment. Additionally, there are many activities and sports that people engage in that help to keep you involved and pursue building on your strengths.
There have been cases where people have had positive reactions to acupuncture and chiropractic methods. Scientific research has not shown any proof that these routes will alter the symptoms of paralysis.
Research
There are multiple ongoing studies being done for spinal repair by the National Institute of Neurological Disorders and Strokes. Many hospitals have on-site centers specifically for this kind of research. The main focuses in this area are:
Neuroprotection: "An effect that may result in salvage, recovery or regeneration of the nervous system, it's cells, structure and function. It is thought that there are many neurochemical modulators of nervous system damage."
Neuroregeneration: "Spinal cord injuries, which usually involve damaged nerves of the central nervous system resulting in paralysis of the victim, are also targets for nerve cell regeneration therapy. Researchers are trying to learn more about why nerve cells do not regenerate on their own humans, and how regeneration can be induced."
Cell Replacement: Studies in animals have shown that transplanting stem cells could possibly aid in repairing the spinal cord. In fact a paralyzed man treated with stem cells has recently regained movement.
Where to Find Help
As mentioned before, every body injury is unique. Your mobility may be limited now, but addressing options with physicians and beginning the process of rehabilitation will strengthen and increase your system more than you know.
The most important thing is to focus on what you can do. Don't wait to start your recovery. The longer you wait, your symptoms could worsen and your mental health may be at risk. It is hard not to get deflated or feel hopeless so surround yourself with help - physically and emotionally - to keep the healing process in progress. There are more and more medical breakthroughs being made, and new technology is being discovered and fine-tuned around the clock.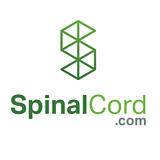 SpinalCord.com has been created as a resource for patients of spinal cord injuries and their families. Find everything you need to learn more about your injury, locate a doctor or treatment center, or discover financial relief to support you through this difficult time.
See what Swope, Rodante Has Done for Others With Catastrophic Injuries
Louis Tontodonato's Story
"What made me most excited was to be able to help my family, being able to pull the burden out of them that they've been struggling with. That's what made me feel the best. Everything else to come, is to come. And we're going to live life how we have been, just not going to have to worry about buying the supplies that I need."
"As I got better, which I did in the future, I think I remember researching them [Swope, Rodante P.A.] myself and found that they are very good at what they do. "