Kevin Mullin on SCI Strength and Recovery to Improve Functionalities
Kevin Mullin was injured at the young age of 24. Despite all the challenges he encountered with his injury, he opted to study SCI Strength and Recovery to help himself improve his personal function and overall quality of life.
Recently the United Spinal Association featured him in the article: "Kevin Mullin is Keeping Rehab Real" the full article can be found here: https://unitedspinal.org/kevin-mullin-is-keeping-rehab-real/
Kevin is involved with two organizations for people living with spinal cord injuries and other neurological injuries and disorders.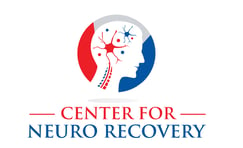 He assists the facility as the intake coordinator and focuses on giving hope to people that have experienced a spinal cord injury, stroke, and other Neurological injury or disorders. Center for Neuro Recovery is continually rated as one of the top post-rehabilitation centers in the United States year after year. They offer one of the most comprehensive programs by offering three hours of training per day up to five days a week for approved clientele in a regimented, researched backed strength training facility that allows these individuals with neurological disorders the opportunity to tap their true potential. After a person goes through traditional physical and occupational therapy, they tend to seek out this center so they can maximize their strength and functionality for everyday living skills. The true focus of this center is "Removing limits one step at a time".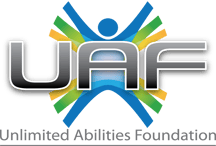 Started almost 20 years ago, this Foundation seeks to continue to receive funding from both private and corporate donations in order to help in obtaining medical equipment not covered by insurance that many individuals with disabilities need in order to have a healthy and proper quality of life. This equipment is needed in order to increase the everyday mobility of an injured person. Furthermore, Unlimited Abilities continues to support, promote, and encourage injured people to maximize their capabilities, staying connected with friends and family and becoming a contributing member of the community again.
One of the newest programs that Unlimited Abilities Foundation has been working aggressively on is the accessible beach mat program. Over two years ago, Kevin and a few of his ambassadors saw the tremendous need for accessible beach mats throughout the South Florida community. Working with many different disabilities on a daily basis, many people wanted to get back on the beach with friends and family or even in the water again. Kevin and his team reached out to the most notable international accessible beach mat companies to help provide this opportunity for so many that live in Florida. After a little over two years of working on this program, Unlimited Abilities Foundation has been able to obtain enough funding, receive approval from city, county and state officials and also assist in receiving licensure from the state to be able to put these beach mats down. The primary focus to date has been Palm Beach County with three fully accessible beach mats now down on County beaches. Seven other beaches are slated to have permitting, funding and be down on the beaches within this next year. Although working with local and state government takes a tremendous amount of time and finances, everyone is in agreement that these beach mats are needed and UAF has received a vast amount of positive feedback from so many that have been able to utilize these mats to date.
What Has Kevin Been Doing Lately?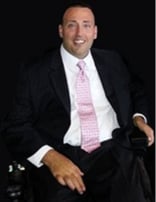 Both of these organizations truly seek to help many individuals with neurological injuries anddisorders get back to living with a high quality of life and building foundation of strength mentally, emotionally and physically so that individuals may seek out all activities and goals that they set forth in doing. Mullin and his teams work aggressively together to collaborate and work with like-minded companies, Universities, medical research teams, equipment manufacturers both nationally and internationally to always be on top of research, exercise-based methodologies and new neurological treatments that are on the forefront worldwide.
Within the 15 years of experience with his own spinal cord injury, Mullin has been extremely active within the neurological community with such organizations as the United Spinal Association, assisting spinalcord.com and other national organizations. Again, just like the Center for Neuro Recovery and Unlimited Abilities, he is always advocating for the highest possible quality of life for all people with spinal cord injuries and other neurological disorders.
Recently, Mullin was given the opportunity to combine his knowledge of neurological injuries and disorders with the world's cruise industry leader, Royal Caribbean. He has been part of the Royal Caribbean disability advisory board for the past 4 ½ years. Royal Caribbean's advisory board has quarterly meetings with many national organizations and brings together internal departments within the company to create better accessibility, functionality, and overall enjoyment for many people with different types of needs and disabilities. Not only has Mullin been able to provide a vast array of knowledge from his previous years of experience, he is also continually learning many different aspects of the cruise ship industry and how many departments collaborate together to provide all passengers the best quality care and experience while on a Royal Caribbean cruise ship.
On July 12th of this year, Kevin was asked to be the primary speaker at the 29th annual ADA anniversary luncheon aboard the "Navigator of the Seas". Now considered to be a worldwide disability advocate, Mullin spoke about his personal journey and also the many other journeys that individuals go through after sustaining an injury. He spoke about his 4 ½ year relationship with Royal Caribbean advisory board and the amazing amount of changes that he has seen to date. He feels truly proud to be part of such an amazing company that is forever evolving to provide inclusive travel and amenities for all.
Kevin's personal motto is "anything is possible, as long as you are willing to adapt and overcome".
We here at spinalcord.com see Kevin Mullin as an inspiration and continually work with him to advocate for a better quality of living for all who have sustained a spinal cord injury.
The whole article was written about him "Kevin Mullin is Keeping Rehab Real" can be found here: https://unitedspinal.org/kevin-mullin-is-keeping-rehab-real/
Don't forget to visit his websites:
Unlimited Abilities Foundation
Stay Updated on Advancements On Traumatic Brain &
Spinal Cord Injuries
About the Author
Spinal Cord Team
SpinalCord.com has been created as a resource for patients of spinal cord injuries and their families. Find everything you need to learn more about your injury, locate a doctor or treatment center, or discover financial relief to support you through this difficult time.
See More Posts