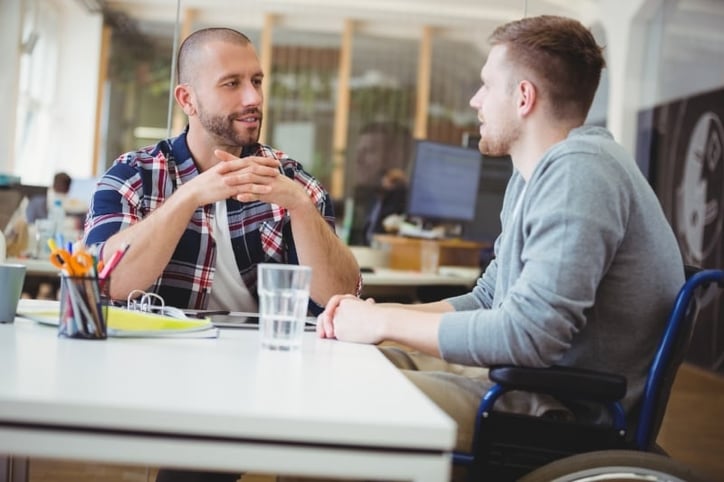 Just like when your mother likely always told you to eat your vegetables, we're now told by doctors to drink water all of the time as an adult. It seems we're told what to do no matter our age. And it doesn't matter if you're paralyzed — everyone needs to drink huge amounts of water.
However, after a spinal cord injury (SCI), drinking water becomes
much
more important. It's not just about hydrating and feeling/looking better, it's about preventing bladder infections, bladder stones, and other urinary problems that come with using a catheter. Water goes from being a "health food" to medicine. It's a godsend since it can flush your bladder, keeping it clean.
Drinking enough water each day is not easy. Many people struggle, but you can get better at it. There are hundreds of tricks out there, but we've compiled seven tricks that we think are the best. Remember, UTIs are one of the primary causes of death in people with a spinal cord injury. By keeping your bladder healthy by drinking eight 8 oz cups of water each day, you're lengthening your life more than you realize.
Experiment with Different Water Temps
One of the easiest ways to drink more water is to simply change the temperature of your water. Many quadriplegics love to drink hot water. It can be difficult for many people with paralysis who run cold to drink cold water. Simply get a microwave safe mug and microwave your favorite water for no more than one-and-a-half minutes. Also, lukewarm water is favored by many. Experiment until you find the perfect temperature for your palate.
Infuse Fruit in Your Water
One of the big trends right now is infusing water with fruit, from citrus and berries to even more exotic fruits and vegetables. There are water bottles available that infuse fruit, and some high-end grocery stores sell it. It may not be as sugary and sweet as many powdered flavor packets, but it's a lot better for you in the long run since it's all-natural.
Use a Water Bottle That Tracks What You Drink
If you want to go high tech, try purchasing a smart water bottle that sends how much you're drinking to your phone and reminds you to drink more. A smart bottle that is recommended is the Hidrate Spark water bottle and it costs about $60. You also can go the low-tech route and mark your water bottle (for how much water you want to drink by a certain time each day) by putting different colored strips of tape on the side of your bottle.
Download a Water Drinking App
If you don't want to buy a fancy smart water bottle but still want the app, there are free apps that remind you when it's time to drink water. Two popular water reminder apps are Daily Water Free and Carbodroid. Both of these have alarms and reminders that you can set to remind you when it's time to drink that next glass of water.
Make It a Game
Start out each day by challenging yourself to drink a certain amount of water by a certain time of day. If you're able to do so, create a prize that you'll give yourself when you reach your goal. Many people challenge themselves to drink a full cup of water the first hour they're awake, others try to drink a full cup of water before each meal. Making it a contest or game can be quite effective for anyone with a competitive side.
Eat More Water-Saturated Foods
Certain foods have high amounts of water like fruit, vegetables and soups. Zucchini, watermelon, cucumber, and grapefruit are all high-water content foods. Try to work these into your diet whenever you can.
Try Different Types of Water
Sometimes just changing the type of water you're drinking can make all the difference in making water more tasty. Try the different water varieties available at the grocery store, like spring, mineral, flavored (but only sugar-free like Lacroix), and sparkling water until you find one you prefer the most.
Don't lose hope! I've known many newly-injured people tackle their non-water preference and win. It's a mind game. If you set your mind to it, you can become that water-drinker everybody wants to be.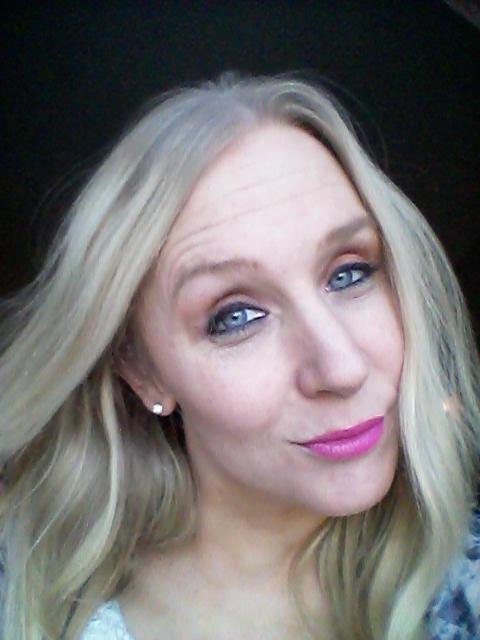 Since 1998, Tiffiny Carlson has been a prolific commentator on all things SCI in a number of prominent magazines, blogs and websites. Hailing from Minnesota, she was the SCI Columnist for New Mobility Magazine for 13 years and she currently works as the Executive Director of SPINALpedia, one of the leading websites for people with SCI to share videos and stories. She has been a C5-6 quadriplegic since a diving accident 24 years ago. Tiffiny has also been a fierce advocate for SCI research. In 2016, the Morton Paralysis Fund honored her for her work. While all SCI topics interest her, dating, love and the business of relationships have always been where her passion lies the most.
See what Swope, Rodante Has Done for Others With Catastrophic Injuries
Louis Tontodonato's Story
"What made me most excited was to be able to help my family, being able to pull the burden out of them that they've been struggling with. That's what made me feel the best. Everything else to come, is to come. And we're going to live life how we have been, just not going to have to worry about buying the supplies that I need."
"As I got better, which I did in the future, I think I remember researching them [Swope, Rodante P.A.] myself and found that they are very good at what they do. "