2 Tips for Calculating Your Spinal Cord Injury Settlement Value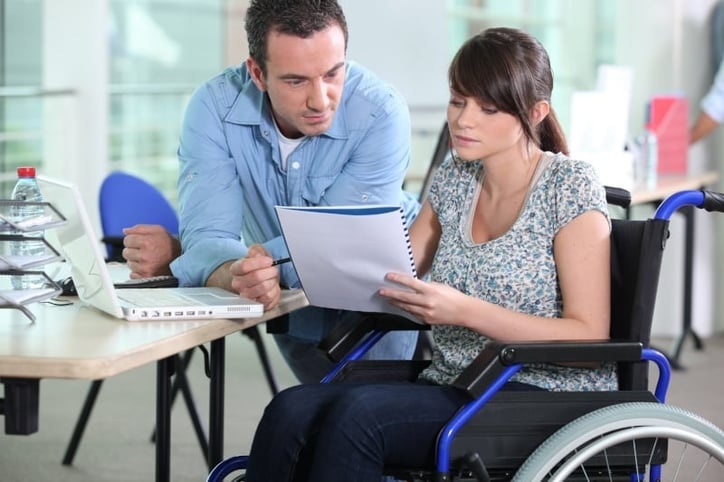 While the leading causes of spinal cord injuries (SCI) in the United States are auto accidents, these injuries can result from a number of other causes, including medical complications or malpractice, someone else's malicious actions, defective products, falling objects, or a variety of other accident situations. If someone else is responsible for the accident that caused your spinal cord injury, then you may be eligible to file a personal injury lawsuit.
The goal of many spinal cord injury lawsuits is to obtain a settlement that will enable you to get the compensation you need without spending years in the trial planning and litigation processes. Settling, while frustrating to the victim, has a number of benefits that can be beneficial to both you and your family:
Provides Relatively Quick Access to Compensation
Provides More Options, Flexibility
Validates Your Experiences, Feelings
Offers Closure, Helps to Reduces Trauma
Factors of a Spinal Cord Injury Lawsuit
A spinal cord injury deals a devastating blow to survivors, even in the best circumstances. As a survivor, you still have to deal with all of the ongoing health challenges, including respiratory difficulties, increased risk of illness, and loss of various motor and sensory functions, as well as the emotional and financial challenges that go along with them.
SCI survivors with high tetraplegia can expect to spend more than $1.06 million in the first year after an injury, according to the Christopher and Dana Reeve Foundation. And for every subsequent year, they can expect to spend an average of $184,891 — not chump change. So how can you figure out what you stand to gain through a spinal cord injury settlement?
The spinal cord injury settlement value in many SCI lawsuits is based on a number of factors. A few guidelines for what will be taken into account when calculating your SCI settlement value include the following factors:
Severity of Your Injury
Medical Expenses
Evidence/Documented Information
Your Condition Prior to and After Injury
Your Age and Health
Reputation Considerations
Legal Issues
So, what all does this mean to you? And how can you try to calculate your SCI settlement value?
Spinal Cord Injury Settlements
Spinal cord injury settlements typically fall into two categories of compensable damages: economic or non-economic.
Economic Damages
Economic damages refer to money that you either have spent or will no longer be able to earn as a result of your injury. This compensation is based on the severity of your injury — for example, whether you have a complete spinal cord injury of the cervical spine or an incomplete lumbar spinal cord injury. Lost wages also will be a factor if your injury prevents you from working.
Non-Economic Damages
Non-economic damages pertain to non-financial losses or "general damages," covering a wide range of losses that are difficult to define by a dollar amount. This can include such damages as emotional damages, pain and suffering, or possibly consortium damage, meaning that you can no longer experience a normal loving relationship due to the severity of your injuries. Pain and suffering can result in:
Loss of Function
Inconvenience
Grief/Emotional Loss
Development of Phobias, Depression, or Other Mental Disorders
Loss of Relationships
How the SCI Settlement Value is Calculated
Calculating the pain and suffering caused by your injury is no easy feat. After all, how can anyone put a dollar value on the cost of your suffering? Because pain and suffering are so subjective and broadly defined, it can be difficult to account for in court. It also can be difficult to prove.
One way to try to calculate pain and suffering is to look at the direct economic damages or financial losses (medical bills, lost wages, etc.) and multiply those losses by typically four times the value of your damages.
Another way to approach this calculation is by using a "per diem" — per day — model. This means setting a specific dollar amount for each day of pain and suffering from the date of the injury to the time that "maximum recovery" is achieved. However, this method presents challenges in cases that involve permanent or irreversible damage to the spinal cord or brain because it can take years to determine whether you've truly reached the maximum limitations of your therapy or treatments.
Proving Pain and Suffering in Court
While providing documented medical records and bills can help to prove the physical extent of your injuries, it does not necessarily convey the toll of those injuries to your mental and emotional state. However, they at least provide documented evidence of your injuries. Some additional evidence you may want to gather and provide includes:
Testimonies from friends and family that showcase the changes in your life and well-being post-injury
Records of any and all psychiatric evaluations you may have undergone post-injury
The more information that you can provide, the stronger your case will be. Additionally, having an experienced and knowledgeable spinal cord injury attorney who can guide you through the process of seeking justice and compensation for your injuries can help provide you with the closure and financial support you need to begin recovering from your injury.
Topics:
Spinal Cord Injury, Advice & Tips, Legal, Financial
Stay Updated on Advancements On Traumatic Brain &
Spinal Cord Injuries
About the Author
Spinal Cord Team
SpinalCord.com has been created as a resource for patients of spinal cord injuries and their families. Find everything you need to learn more about your injury, locate a doctor or treatment center, or discover financial relief to support you through this difficult time.
See More Posts