Note: The purpose of this article is to provide some general information about what to expect when preparing and pursuing a spinal cord injury lawsuit. This article is not providing legal advice or guaranteeing any specific outcomes from a spinal cord injury lawsuit or settlement.
If you're facing a life of living with a spinal cord injury (SCI), or someone you love is, we understand that this time can be full of uncertainty: What is life now going to be like now for you or your loved one? How are you going to be able to stay focused on your recovery when there is a growing mountain of bills at home? And, what are you going to be able to do for income once you or your loved one is out of the hospital and can't work?
These are just some of the questions that just about every spinal cord injury survivor and their family faces. With mounting debts, medical bills, and other financial concerns — and the uncertainty of knowing if you or your SCI survivor will ever be able to work again — many in this situation may decide to seek out counsel from a spinal cord injury lawyer about pursuing a spinal cord injury lawsuit. Spinal cord injury victims also face a variety of other legal issues, including discrimination, due to their injuries and may choose to speak with an attorney about their rights.
But, how do you know what lawyer to approach? What are the general steps involved in a spinal cord injury lawsuit? And, in such cases, what is the value of agreeing to a settlement versus going to trial?
Finding the Right Lawyer is Paramount to Your Case
We can't emphasize the importance of this point enough: Just because someone has a law degree doesn't mean that they are qualified to handle a spinal cord injury lawsuit. You may have a friend or family member who is a lawyer and who offers their services to help you: Unless they specialize in lawsuits pertaining specifically to spinal cord injuries, they are not qualified to help you. Unfortunately, they may end up harming your chances of receiving justice or compensation for your injuries.
No matter whether you want to pursue a quadriplegia lawsuit, paraplegia lawsuit, or any other spinal cord injury claims, it is imperative to work with a qualified, experienced, and knowledgeable spinal cord injury attorney. An experienced SCI lawyer will ensure that all bases are covered, all avenues of recovery are explored, and that your legal counselor knows the ins and outs of the legal system when it comes to spinal cord injury law.
In addition to providing you with the best legal advice, they also can help you calculate your spinal cord injury settlement value based on your economic and non-economic damages (loss of function, inconvenience, emotional loss, loss of relationships, psychological or mental issues).
General Steps in a Spinal Cord Injury Lawsuit
It is critical to keep in mind that every spinal cord injury lawsuit is different and the circumstances surrounding each case will be unique. Your injury, the facts surrounding the case, how the case is handled, and a variety of other factors will differ on a case-by-case basis. However, there are a few basic steps that often remain the same:
Contact and Meet with a Spinal Cord Injury Lawyer. This first step in a spinal cord injury lawsuit is vital to your ability to seek out maximum recovery for your injuries. This first meeting with your spinal cord injury lawyer will focus on discussing the grounds for your potential case (determining whether negligence was involved). This will involve a detailed conversation and questions about you or your loved one, your/their injury, the circumstances, and how your/their life has been impacted by the injury.
Review the Contract with Your Spinal Cord Injury Lawyer. Attorneys will review what your legal representation contract looks like. It is standard for SCI lawyers to use a contingency fee agreement, meaning that the lawyer doesn't get paid unless there is recovery through either a trial or a settlement. This will be an opportunity to discuss the possibility of having your spinal cord injury attorney recover their fees from the adverse (negligent) party rather than from your awarded spinal cord injury settlement or trial payment.
Your SCI Lawyer Will Begin Research. Once you have signed a contract with your attorney, the investigation period of your spinal cord injury lawsuit begins. During this investigation, your lawyer will try to gather as much evidence as possible concerning your case. They also will identify all potential avenues of recovery, including individuals, corporations, and insurance policies that are available. This could also include your own insurance policy should you have an uninsured motorist (UM) policy. In the case of a car accident in which another person caused you or a loved one injuries due to negligence, for example, your attorney would look at:

The insurance policies of both the driver and the owner of the vehicle (if they are not the same person or if it is a company),
The company they work for if they were driving as part of their job, and
Other factors and parties who may be potentially liable for your injuries.

Communication with Insurance Companies Commences. During this time, your spinal cord injury lawyer may send out letters of representation — this involves corresponding back and forth with any insurance companies that are involved in the spinal cord injury claim. This period of the lawsuit often runs on a 30-60 day calendar of back-and-forth communications that can take multiple months to complete between your attorney and the other parties.
Making the Decision to Go to Trial or Agree to a Settlement. Your spinal cord injury attorney is going to act in your best interest and will provide legal counsel about what they think is your best option based on their years of experience and their legal knowledge. A settlement is sometimes the best option, depending on the specific case and its surrounding circumstances, and other times it is in the best interest of the client to go to trial. However, the decision about whether to go to trial or agree to settle with an insurance company is ultimately yours, and your spinal cord injury lawyer should support and act in your best interests.
An Example of a Successful Spinal Cord Injury Lawsuit
Swope, Rodante P.A., a spinal cord injury law firm based in Tampa, Florida that serves clients throughout the United States. The firm, in just the past decade, has recovered hundreds of millions of dollars for clients with catastrophic injuries and who face bad faith claims.
An example of a recent successful spinal cord injury lawsuit is of a U.S. Army veteran who became a ventilator-dependent quadriplegic after his minivan was T-boned by a dump truck. He received a $12.5 million settlement for his injuries, positively impacting his and his family's financial stability. This was a case in which the insurance company's highest prior offer was limited to what it claimed was a $300,000 policy limit.*
Remember: A spinal cord injury lawsuit is typically calculated in years, not months. Some cases can be resolved quickly when all of the parties involved can come to an equitable agreement. However, some cases could take longer because of negotiations or insurance companies acting in bad faith. Having a caring, compassionate, knowledgeable, and experienced spinal cord injury lawyer can make the difference between getting the justice and compensation settlement you deserve and just settling.
To speak with a spinal cord injury lawyer from one of the southeastern United States' most successful spinal cord injury law firms, click on the image below. Or, if you have general questions about spinal cord injury lawsuits for you or a loved one who has been injured, contact us today.
*Note: This example is only used to highlight the difference having an experienced spinal cord injury lawyer on your side could potentially make. It should not be interpreted as a guarantee of increased remuneration for injuries, nor as a promise of how much your own spinal injury case may be worth. There are many variables that may influence whether or not a case is successful, and what the settlement/judgment amount will be.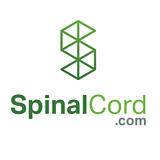 SpinalCord.com has been created as a resource for patients of spinal cord injuries and their families. Find everything you need to learn more about your injury, locate a doctor or treatment center, or discover financial relief to support you through this difficult time.
See what Swope, Rodante Has Done for Others With Catastrophic Injuries
Louis Tontodonato's Story
"What made me most excited was to be able to help my family, being able to pull the burden out of them that they've been struggling with. That's what made me feel the best. Everything else to come, is to come. And we're going to live life how we have been, just not going to have to worry about buying the supplies that I need."
"As I got better, which I did in the future, I think I remember researching them [Swope, Rodante P.A.] myself and found that they are very good at what they do. "