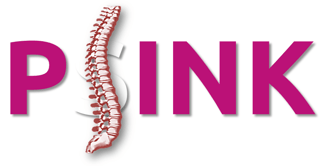 We are a consortium of neuroscientists and information technology experts exploring new routes of enhancing clinical translation of spinal cord injury (SCI) therapies. We would like to draw your attention to our project "PSINK" and ask for your kind help by providing us with your opinion in a short questionnaire.
Who We Are
Working in the field of spinal cord injury research for over 15 years now, we and other labs developed therapies which proved successful in animal models, but which didn't reach the patient. It seemed that curing spinal cord injured rats was already a solved issue but, in some cases, even transferring the treatment to another animal type failed. On countless meetings we discussed the poor clinical advance of spinal cord injury research with colleagues worldwide and found a major problem in the vast amount of information from basic research, hidden in thousands of scientific papers and a lack of transparency in therapy robustness and reproducibility. Who judges which treatment seems robust enough to enter a clinical study? Should this decision be made by researchers, clinicians or advisory boards – and if so, what is the objective basis for such a decision?
Since spinal cord injury is a highly complex condition, even small differences in experimental parameters could influence the outcome of a therapy tested in animal models. This might be a reason for the ambivalent outcomes on certain promising therapies. The discussion on lack of reproducibility recently frustrated many researchers who worked hard on promising therapies but found themselves now confronted with skepticism – more prominent than in other fields. The vast amount of over 8,000 new SCI publications per year is impossible to read and to memorize by any single person. Publications on SCI and traumatic brain injury add up to over 160,000 which should be accessible to researchers designing SCI therapies.
We asked: what would happen if researchers had access to all of the published knowledge on central nervous system injury research in a structured way? If they could just ask a database what was the evidence for success of a particular therapy in a certain animal model following a specified injury of the spinal cord?
Such a database would allow researchers to get an objective overview on experimental data which are already published in an unstructured way. Moreover, it would support decision makers in companies and trauma hospitals to objectively chose the most promising therapies as candidates for a clinical trial based on real evidence collected from all available scientific papers worldwide.
PSINK Consortium
For this reason, the PSINK consortium develops a system capable of automatic information extraction from scientific publications in the SCI domain. We use artificial intelligence techniques, machine learning and semantic computing to extract and structure published information on experimental SCI therapies in an open database which will be accessible to researchers, clinicians, patients, funding organizations and charities as well as companies and regulatory and approving authorities for clinical trials.
In order to incorporate the needs of all possible users of this free SCI database, we started an online survey which can be found at http://www.psink.de/psink/knowledgebasesurvey.
Please support our project and take a few minutes to complete the survey! It is anonymous, no registration required and it will help us to structure information in the best way to inform the SCI community on current and past research in animals and patients.
Thank you in advance.
Sincerely yours,
Dr. Nicole Brazda
Center for Neuronal Regeneration and Molecular Neurobiology Laboratory of the University Clinics Düsseldorf, Germany, for the PSINK Consortium (http://www.psink.de)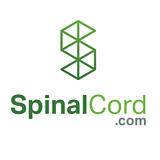 SpinalCord.com has been created as a resource for patients of spinal cord injuries and their families. Find everything you need to learn more about your injury, locate a doctor or treatment center, or discover financial relief to support you through this difficult time.
See what Swope, Rodante Has Done for Others With Catastrophic Injuries
Louis Tontodonato's Story
"What made me most excited was to be able to help my family, being able to pull the burden out of them that they've been struggling with. That's what made me feel the best. Everything else to come, is to come. And we're going to live life how we have been, just not going to have to worry about buying the supplies that I need."
"As I got better, which I did in the future, I think I remember researching them [Swope, Rodante P.A.] myself and found that they are very good at what they do. "