Figuring out life isn't easy. Figuring out life after a spinal cord injury is even harder. It can differ greatly what you are taught depending on where you go for rehabilitation after a spinal cord injury. Some places skim through the essentials, pushing you out right away, while others take their time and try to teach you everything they can think of. The only problem is that it's impossible to cover every base. There's always one thing they'll forget to teach you, and it'll be up to you to learn it on your own.
With social media you can learn these things from others quite easily, it just is frustrating for many since they have to learn these things the hard way, instead of learning what they should have straightaway after their injury. If you have a new injury, here are a few important things to take note of in case your rehab experience forgets to teach you them.
5. How to Interact with Family & Friends
Going home after a spinal cord injury is one of the hardest things to do. Everything seems brand new, and not in a good way like when you fall in love. It seems like you are a ghost in many ways, and this is especially so when you interact with family and friends. Many will treat you differently, and unfortunately, many rehab facilities do not teach people how to mentally deal with this. It can be quite frustrating and even cause depression. Many rehab facilities should put together better mental health programs to help with this huge transition. Just remember, this is not an easy thing so if you are struggling with it as well, know that you are among friends.
4. How to Dress Properly, but Stylish, in a Wheelchair
Learning how to dress again in a wheelchair is incredibly difficult, and many rehab facilities will only teach things like where to buy adaptive clothing, and not teach you how to dress stylishly, or even how to adapt clothes you already have. Even more so, rehab facilities never teach you how you can still be hot and feel sexy, whether you are a man or woman, after a spinal cord injury. Many women have to learn how to wear high heels again from others on social media. It would be great if rehab facilities would start teaching these kinds of things to help people feel more confident in themselves.
3. Long-term Effects of SCI and How to Cope
Many rehab facilities will teach you how to take care of your new body, how to return to work and how to date again, but one thing they will rarely teach you is the long-term effects of your spinal cord injury and how it will affect your body. Many people will experience sore shoulders after years of pushing themselves or have other joint issues. Osteoporosis, hemorrhoids, skin issues, and mental health can all come into play the older we get and live with a spinal cord injury. It would be great if they taught you not only about this, but how to deal with the frustrations that come along with it.
2. How to Hire Good Caregivers
Another thing they'll forget to teach is how to hire caregivers that respect you and are reliable. Oftentimes they will just tell you how to find a good home health care agency, but they do not teach the skills of finding your own caregivers, which is a life skill. Many people have to learn this on their own, which is never a good thing when it comes to caregiving. Do know that you can find your own caregivers with many insurance plans. You can be in control who comes into your home, and there are skills on how to find the right people.
1. How to Maintain a Healthy Self-Esteem
Last but not least is maintaining a healthy self-esteem, which is something that many people struggle with after a spinal cord injury. It can ebb and flow depending on what's going on in your life. Many people do find comfort in finding a therapist they can talk to. Oftentimes dressing well, good hygiene, and staying busy is enough to have a good self-esteem after spinal cord injury, which many rehab facilities rarely teach.
Always remember that the experts never know everything and that there's always more to learn especially when it comes to living with a spinal cord injury. Thankfully, the internet exists. If it didn't, we'd be back at the throes of rehab facilities, which is never an age we want to return to.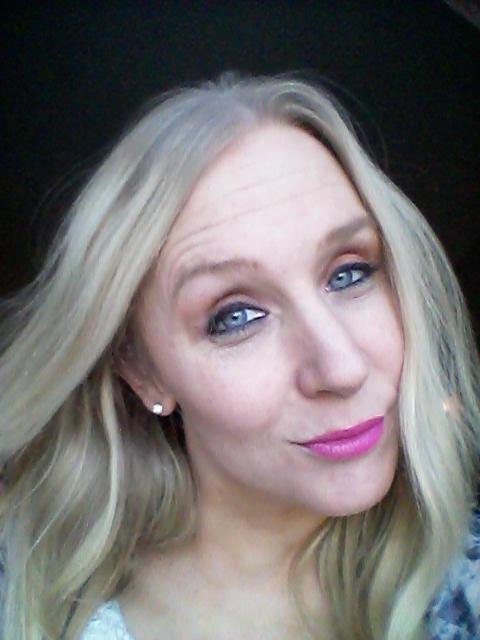 Since 1998, Tiffiny Carlson has been a prolific commentator on all things SCI in a number of prominent magazines, blogs and websites. Hailing from Minnesota, she was the SCI Columnist for New Mobility Magazine for 13 years and she currently works as the Executive Director of SPINALpedia, one of the leading websites for people with SCI to share videos and stories. She has been a C5-6 quadriplegic since a diving accident 24 years ago. Tiffiny has also been a fierce advocate for SCI research. In 2016, the Morton Paralysis Fund honored her for her work. While all SCI topics interest her, dating, love and the business of relationships have always been where her passion lies the most.
See what Swope, Rodante Has Done for Others With Catastrophic Injuries
Louis Tontodonato's Story
"What made me most excited was to be able to help my family, being able to pull the burden out of them that they've been struggling with. That's what made me feel the best. Everything else to come, is to come. And we're going to live life how we have been, just not going to have to worry about buying the supplies that I need."
"As I got better, which I did in the future, I think I remember researching them [Swope, Rodante P.A.] myself and found that they are very good at what they do. "