SCI Research Trials and How to Get Involved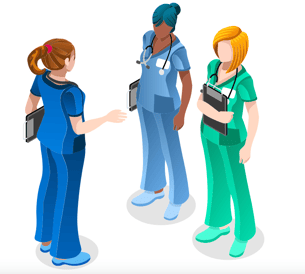 There are more opportunities than ever before to participate in cutting-edge spinal cord injury (SCI) research. As we mentioned in our most recent article, there are 470 clinical trials in the United States alone. There's more hope than ever before that future spinal cord injury treatments will be possible because of this research. But, it is also important to exercise caution and not rush into something.




Clinical trials provide opportunities for all individuals with spinal cord injuries to be part of the research. It's a misnomer that you must have a new injury in order to participate in a trial. While many of the studies do require newer injuries, there are several that do not. If you're interested in signing up for SCI-related research or a clinical trial, we have a checklist for you below. It's crucial to stay safe throughout the process and to know what exactly you're signing up for ahead of time, which our list aims to help you ensure.
Step 1: Search for Trials Using Databases
Your first step is to identify a trial you would like to take part in. There are hundreds of options listed in the various clinical trial databases. Not only should you search for trials online, also be sure to ask your local SCI doctor whether they know of any trials that will be taking place in your area. Another option is to check in with your closest university to see if they offer any trials. If they are close to you, it will be easier and less expensive to take part in the SCI research.
Step 2: Research Trials You're Interested In (and Qualify for)
After identifying a trial that piques your interest, you'll need to make sure you're eligible. Every trial will have a list of eligibility requirements that can vary from age and weight to level of injury and how long you've been injured. Thoroughly research every trial you're interested in to understand the qualifications and know if it's an option for you.
Note: A legitimate clinical trial will have a site with an area dedicated to qualifications.
If possible, try to make part of your research process asking people who've already taken part in the trial about their experiences. First-hand advice is some of the most valuable information you can get on spinal cord injury clinical trials.
Step 3: Speak with Study Organizers
Always make sure to interview the doctor or study organizers conducting the trial and to record all of their answers to your list of questions. Take the time to research and create a list of questions ahead of time. It's also a good idea to bring someone with you who can listen to the study organizers' responses and share with you their perceptions of the conversation.
Every spinal cord research trial will have a contact number or email address, so you can contact them to set up an appointment, whether in-person or via Skype. However, you'll typically need to visit the study organizers in-person. Travel expenses typically aren't covered, so just be sure to keep this in mind. Most trials also will require a physical evaluation.
Step 4: Understand That a Placebo May Be Involved
In order for a trial to be considered a legitimate trial, the treatment method must be compared to something similar or to a placebo, which serves as a control group. This means that when you're participating in the trial, there is a chance that you may be one of the participants who receives the placebo. It's also important to note that there are trials that involve a double-blind concept, where neither the participants or the researchers know who is getting the treatment. This is to avoid bias from anyone involved.
Step Five: You Must Give Your Consent
Lastly, you'll need to sign a consent form. This form will vary based on the specific information and requirements of the trial, but it may contain some restrictions that may make you uncomfortable. Make sure to closely review this form and read the fine print to know how your daily life may be impacted by the study. Always weigh the pros and cons of every trial before taking part in it. A good patient is an informed patient.
We've put together a list of some additional trial-related resources:
Topics:
Spinal Cord Injury, Research
Stay Updated on Advancements On Traumatic Brain &
Spinal Cord Injuries
About the Author
Tiffiny Carlson
Since 1998, Tiffiny Carlson has been a prolific commentator on all things SCI in a number of prominent magazines, blogs and websites. Hailing from Minnesota, she was the SCI Columnist for New Mobility Magazine for 13 years and she currently works as the Executive Director of SPINALpedia, one of the leading websites for people with SCI to share videos and stories. She has been a C5-6 quadriplegic since a diving accident 24 years ago. Tiffiny has also been a fierce advocate for SCI research. In 2016, the Morton Paralysis Fund honored her for her work. While all SCI topics interest her, dating, love and the business of relationships have always been where her passion lies the most.
See More Posts